Wonder a YouTube downloader featuring fast HD videos download and MP3 converter?
Want to watch YouTube videos or listen to the music offline?
Dislike the YouTube downloaders that not satisfy your need?
Well, it is time to uninstall the useless downloaders, because you have InsTube YouTube downloader now!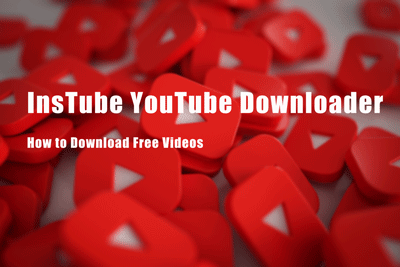 Sometimes, people are not satisfied with online streaming and the reasons vary from person to person.
For example, it is hard to watch a video smoothly from the beginning to the end if the network connection is bad.
Moreover, you just like to save it so you needn't bother to find it here and there again when you want to watch it next time.
Now InsTube YouTube download can meet your needs.
Let's have a look at how it works:
How to Use InsTube YouTube Downloader
InsTube is a powerful YouTube downloader. In this part, we'll introduce how to use this downloader for YouTube to get free videos and songs from Youtube and how to convert YouTube videos to MP3.
About InsTube YouTube Downloader Installation
According to Google's terms of service for YouTube, users are not supposed to download video and music from YouTube.
Therefore, all those YouTube video downloader apps like InsTube can't be found on Google Play.
Don't worry.
InsTube music downloader is absolutely safe and is verified by CM Security and McAfee.
Grab InsTube YouTube downloader from Uptodown or Aptoide or other app stores supporting this downloader.
You can also download and install InsTube via the download button below.

InsTube YouTube Downloader: Get Free YouTube Videos and MusicHere are three easy steps to get free Youtube videos or songs by pasting a URL.
1. Find Video or Music within InsTube Downloader via YouTube URL
If you are watching a great video or listening to a wonderful soundtrack on YouTube, and you wonder saving it to your Android device for offline use, you can simply copy its Youtube URL and paste it into the search box of InsTube YouTube downloader to get the media file.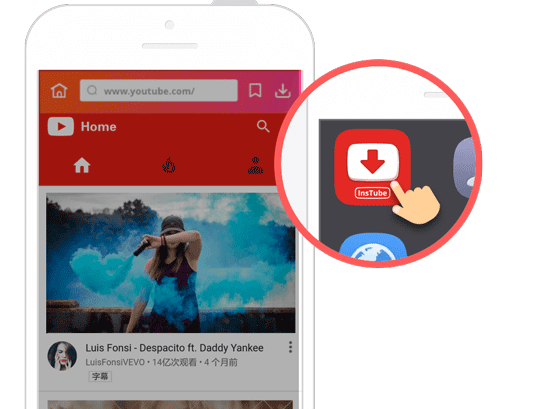 2. Start Downloading and Select Format
When the video starts to play, a red button will pop up on the bottom right corner.
Just tap that button and choose the video format. You have many choices, audio or video, MP3 or MP4. Tap on "Fast Download" after that.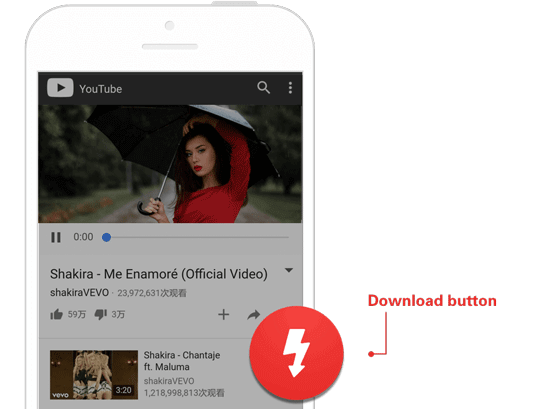 3. Check the Download in "My File"
The downloads can be found in "My Files".
Tap the icon on the upper right corner and you can check all the downloaded files or the multimedia files stored on your Android.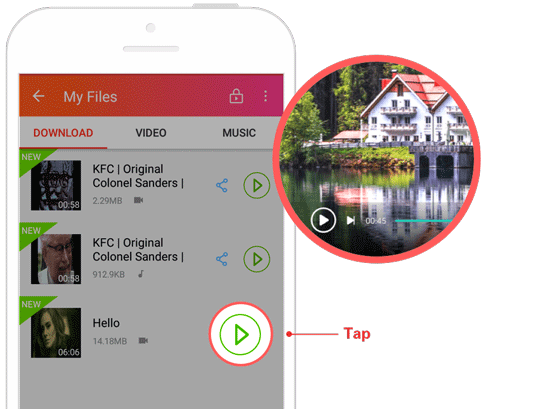 The method above is only one of the 6 easy ways to get YouTube video and music via InsTube YouTube downloader.
You can try other ways to get your favorite movies or singles downloaded to your Android with this downloader.
For example, directly getting YouTube videos and music within YouTube app or directly searching and downloading videos with InsTube built-in browser.
InsTube YouTube Downloader: Convert YouTube Video to MP3
YouTube provides tons of music videos, but sometimes you may have not enough room on your Android for videos.
In this case, it is a good idea to convert the Youtube MV to the audio. Thus, you have something to listen to when you are walking or waiting.
So, you can use InsTube YouTube downloader as a MP3 converter to get a song from a YouTube video.
#1. Search the video you'd like to convert on InsTube video downloader.
#2. Tap on the red download button and then choose the format (MP3 or M4A) from the pop-up menu.
#3. Tap "Fast Download" to convert the Youtube video to MP3.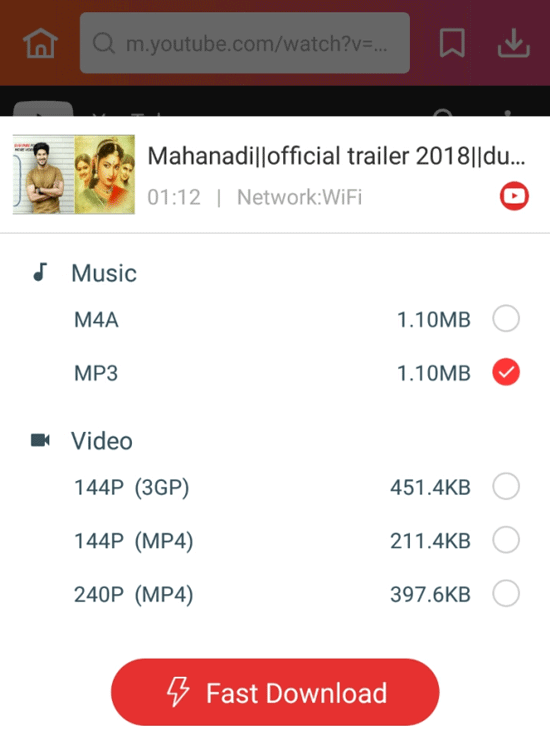 In addition, if you have already saved the video, don't worry, tap the video and find "play as music" from the pop-up menu.
Then you can enjoy the soundtrack in MP3 format.
Other Powerful Features of InsTube YouTube Downloader
Delving into InsTube YouTube downloader, you will find how powerful and versatile this app is.
4K YouTube Video
If you need a downloader that helps you grab YouTube music and HD video up to or 4K in quality or in plenty of formats such as MP3 and MP4, InsTube YouTube downloader is among the best ones.
Video & Music Download from 40+ Sites
InsTube YouTube downloader is not limited to YouTube video and music download but also allows you to get videos and music from over 40 sites; top video sites, like Facebook, Vimeo, SoundCloud, Dailymotion, Vevo, HotStar, etc., are all contained.
Video Locker to Protect Personal Privacy
InsTube Youtube downloader features Video Locker that helps to hide your private videos, songs or pictures to secret space. No body will check your files unless he/she type into correct password.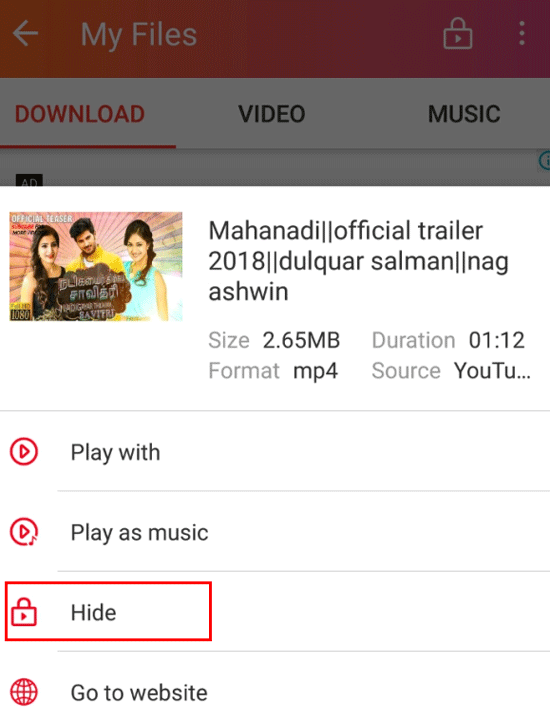 YouTube Converter to MP3
We have introduced this function of InsTube YouTube downloader above and you have known the concrete steps. Why not give it a try and start to convert YouTube videos to MP3?
Multiple Videos Download at Once
If needed, you can download several tasks at once, which will be finished with multiple network connections. Both the download tasks and download mode can be set in settings.
Conclusion
Now, you must have a basic knowledge of this downloader. If you always watch videos on YouTube, then InsTube YouTube downloader will be a great tool for you.
Get InsTube to start your video & music journey from now on!
If you have any questions on InsTube YouTube downloader, don't hesitate to let us know by contacting us via support@instube.com.
See More: