It often drives us to download Facebook videos when we tap the re-play button in the social media App.
Facebook provides tons of videos and music resources and people like to enjoy those video and music on it.
Facebook is available for free online video streaming.
That's enough if you have always been satisfied with online viewing.
But we know, you can't download Facebook movies or music on this website.
If you want to download those movies for offline watching when disconnecting to Wi-Fi, then you need to know some tricks about video download.
For example, when you are waiting in some area, or when you are commuting.
As we know, watching some videos is an awesome way to kill the leisure time.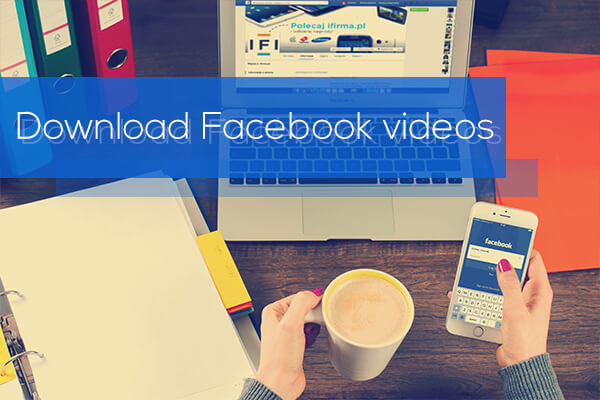 Now, do you know how to download videos from websites like Facebook?
Let's have a look together:
The Best Ways to Download Facebook Videos
What's the best way to download Facebook videos?
In fact, apart from Facebook, the public may have the same question on YouTube, Dailymotion, Soundcloud, etc.
Then, how can we download videos from those sites for free?
If you are concerned about the same problem, this article is meant for you.
There is a great downloader right now.
InsTube is a video and music downloader.
A combination of factors makes it your best choice to download Facebook videos.
InsTube supports over 100 sites. The hot ones like YouTube, Facebook are listed at the top of the homepage. Considering the number of websites it includes, you can find almost all of the videos you want to watch.
You can watch and download movies online in HD format with InsTube. Why not enjoy the HD movies since you have the choice?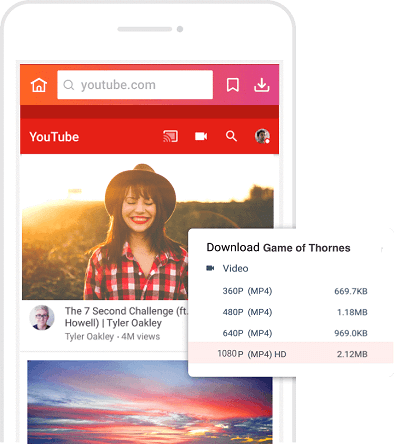 InsTube allows video lock.
Means, you can hide your video and music after the download.
This function can't be found on video websites like Facebook or YouTube.
It also separates InsTube from other video downloaders.
People can only access those videos and music by entering the password you have set for it.
The locked videos can be found in "Privacy".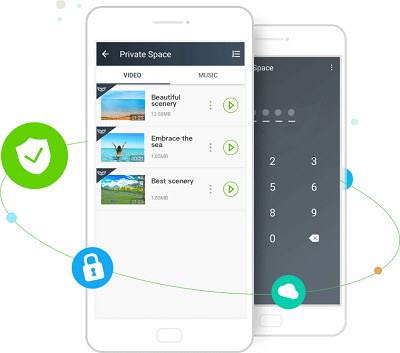 InsTube has many other features that cooperate together to bring the best user experience to the public, such as multiple network connections.
Now, you have a basic knowledge of this downloader APK.
Let's see how to use this app to download Facebook videos.
How to Install InsTube
The simplest way is visiting InsTube official websites to install this app.
You can tap the download button to get the safe Facebook videos downloader directly.

Of course, if you have apps like Uptodown on your Android, you can also download InsTube from them.
Turn to "How to install InsTube" if you have any problems.
How to Save Facebook Videos for Your Android
There are several ways to save Facebook videos for your Android.
You can search and download them on InsTube directly or you can copy the URL and paste it into InsTube.
Now, let's have a look at how to save your Facebook videos through these ways.
Method 1: Search and Download Facebook Videos within InsTube

Step 1: Open Facebook in InsTube.
Then, search for the movie you want to download in the homepage of Facebook.
Tap on the one you want to save.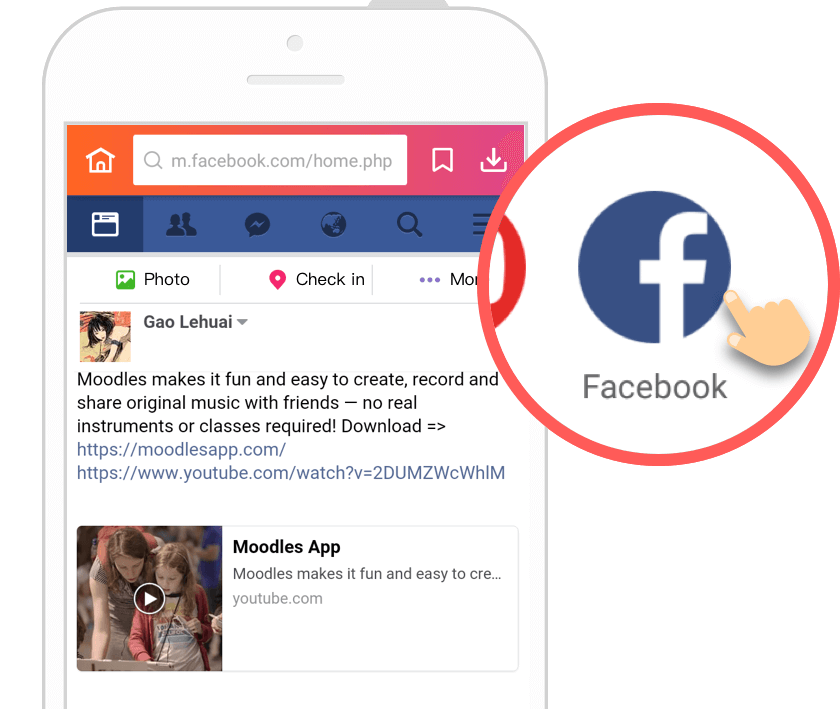 Step 2: A red download button will appear as the movie starts to play.
Tap on that button.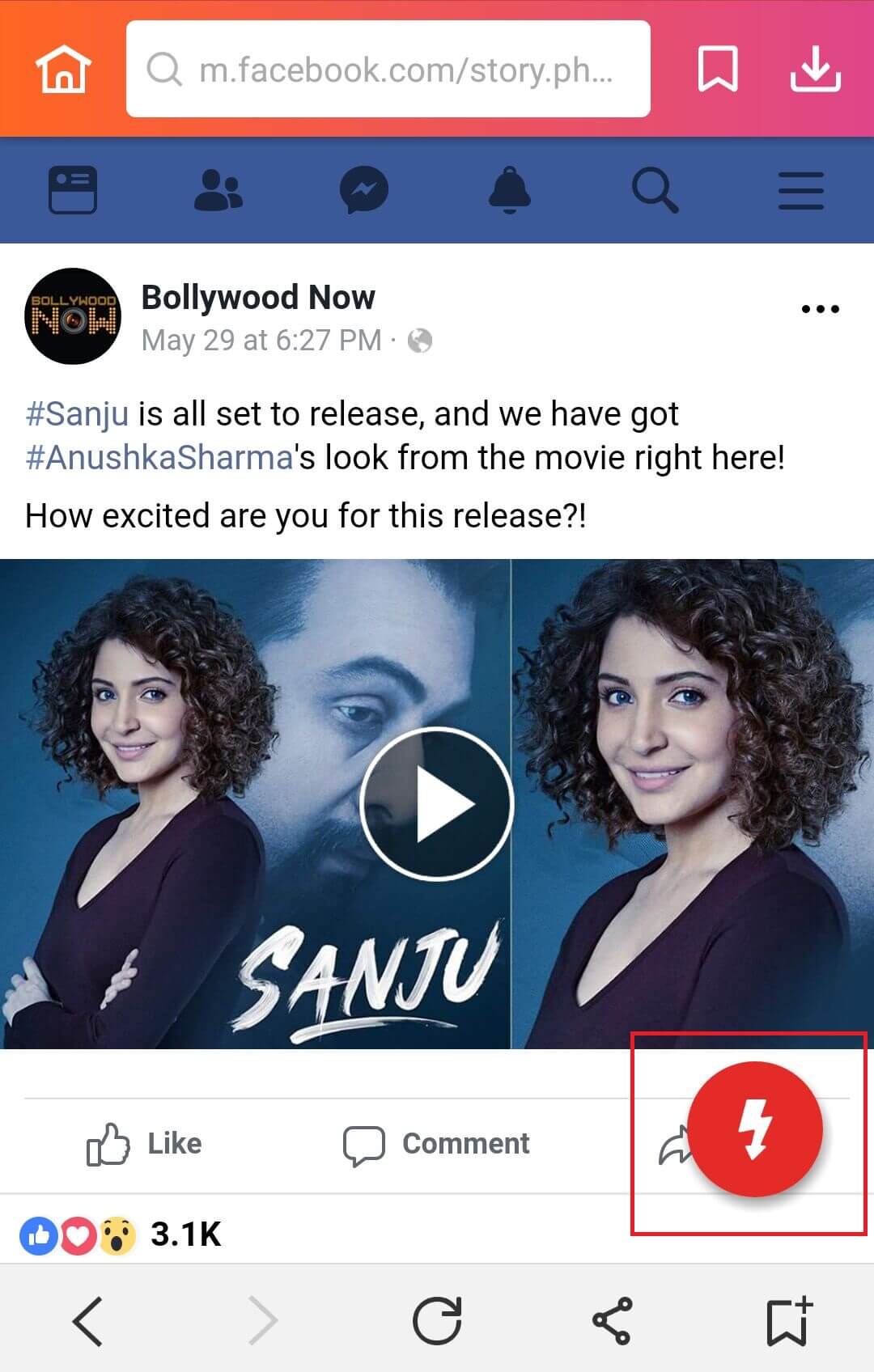 Step 3: Before the download starts, a page will pop up telling you to choose the format and resolution in which you want to download your movie.
Tap on "Fast Download" after that.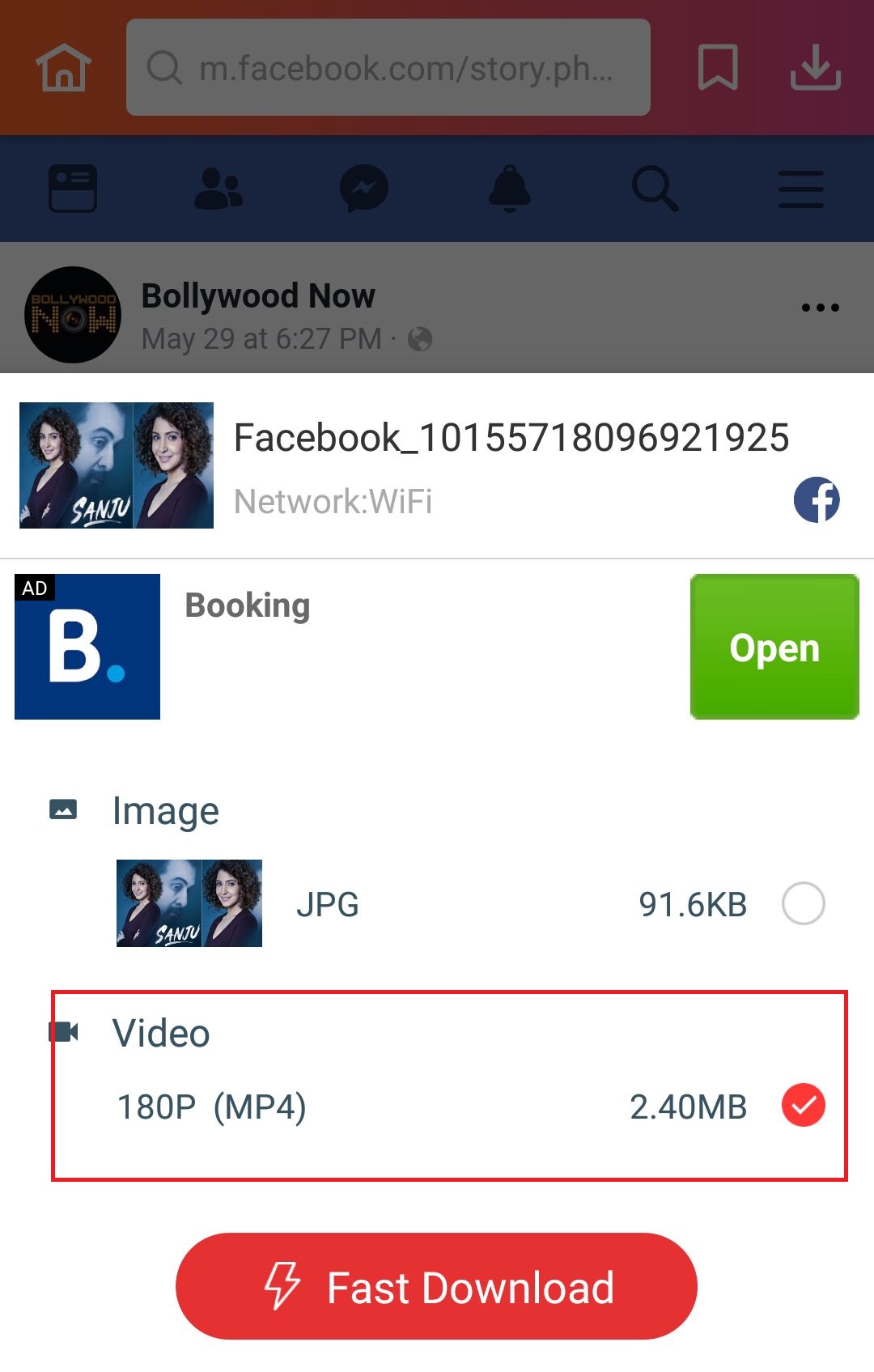 Step 4: Now, the download begins.
You can check it by tapping on the download button located in the upper right corner of the screen.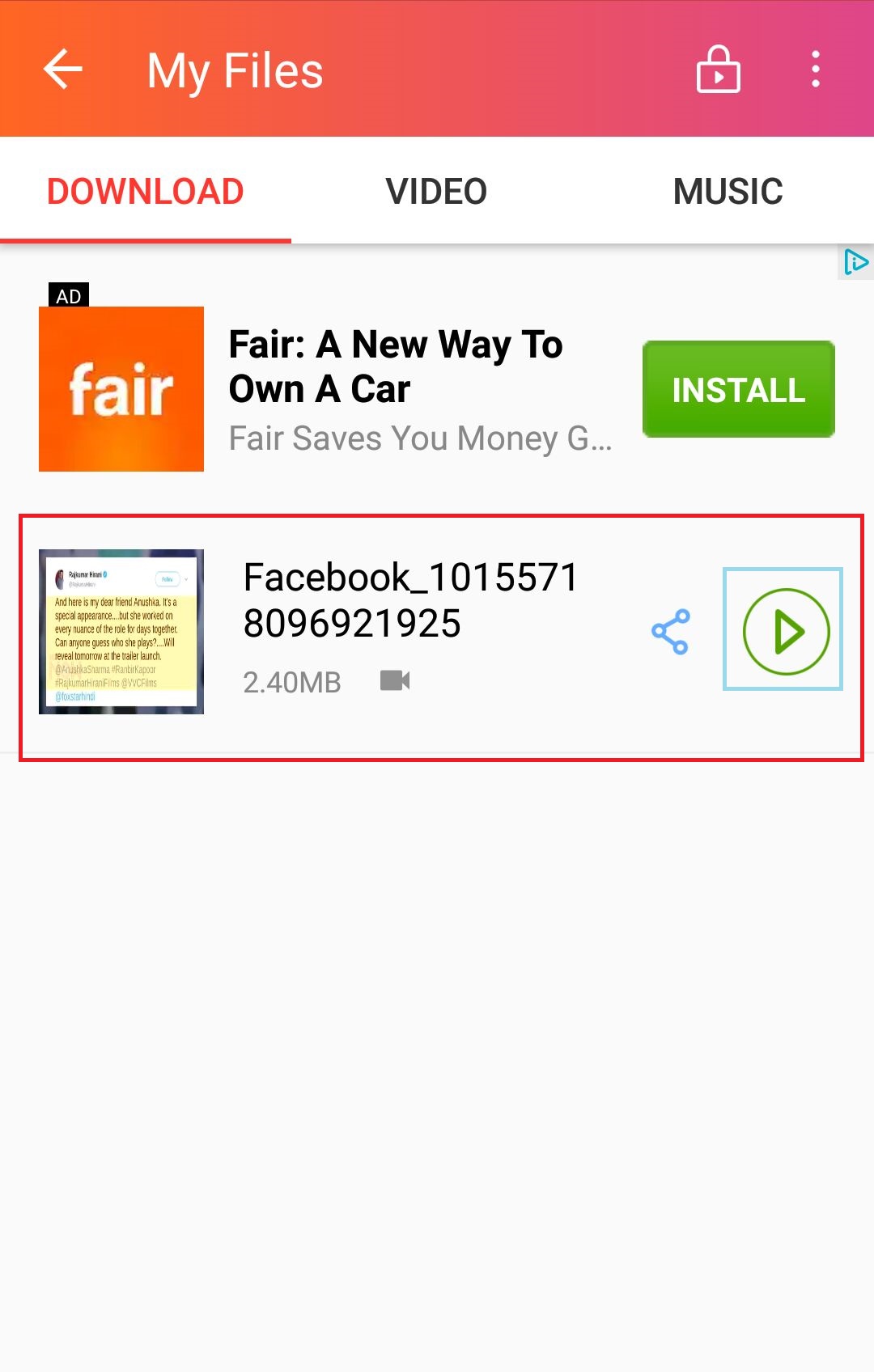 Method 2: Copy and Paste URL to Download Facebook Videos

Step 1: Copy the URL of the movie you want to download and then paste it into the search box of InsTube.
Tap on the movie to play it as the search result shows.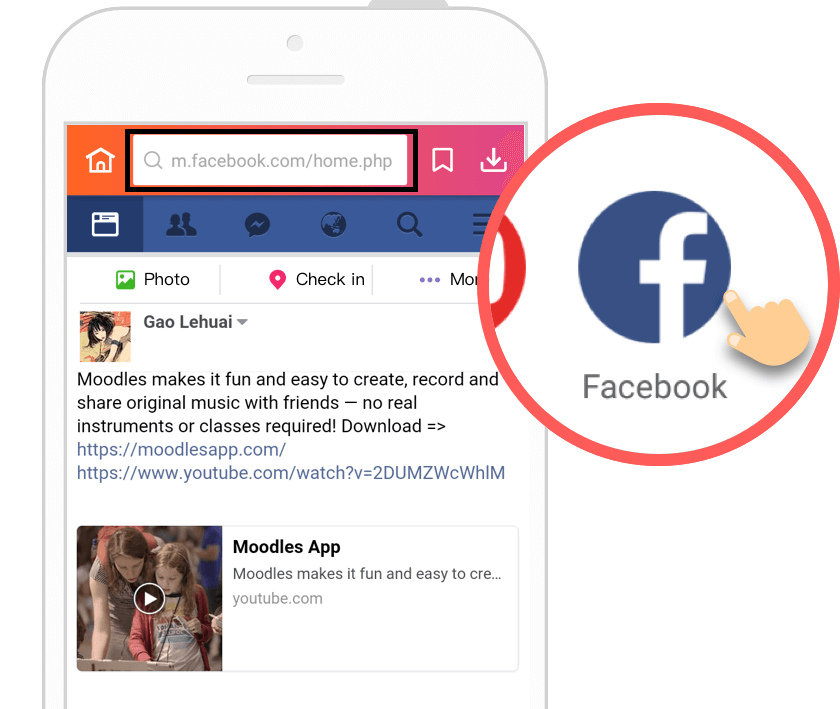 Step 2: At this time, the download button will pop up. Tap on that button.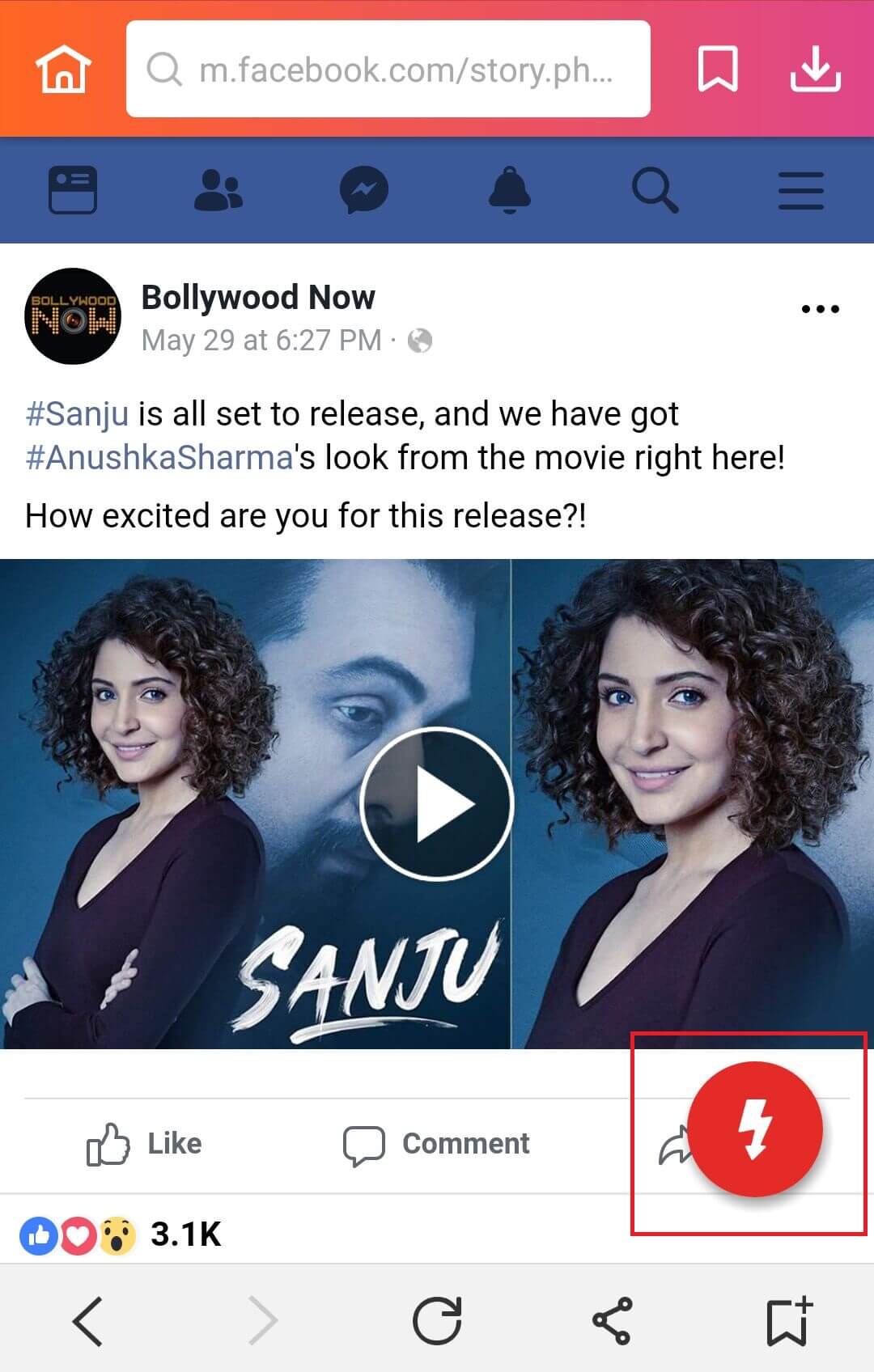 Step 3: Choose the format or resolution in which you want to download your movie.
After that, tap on "Fast Download" to start to download your video.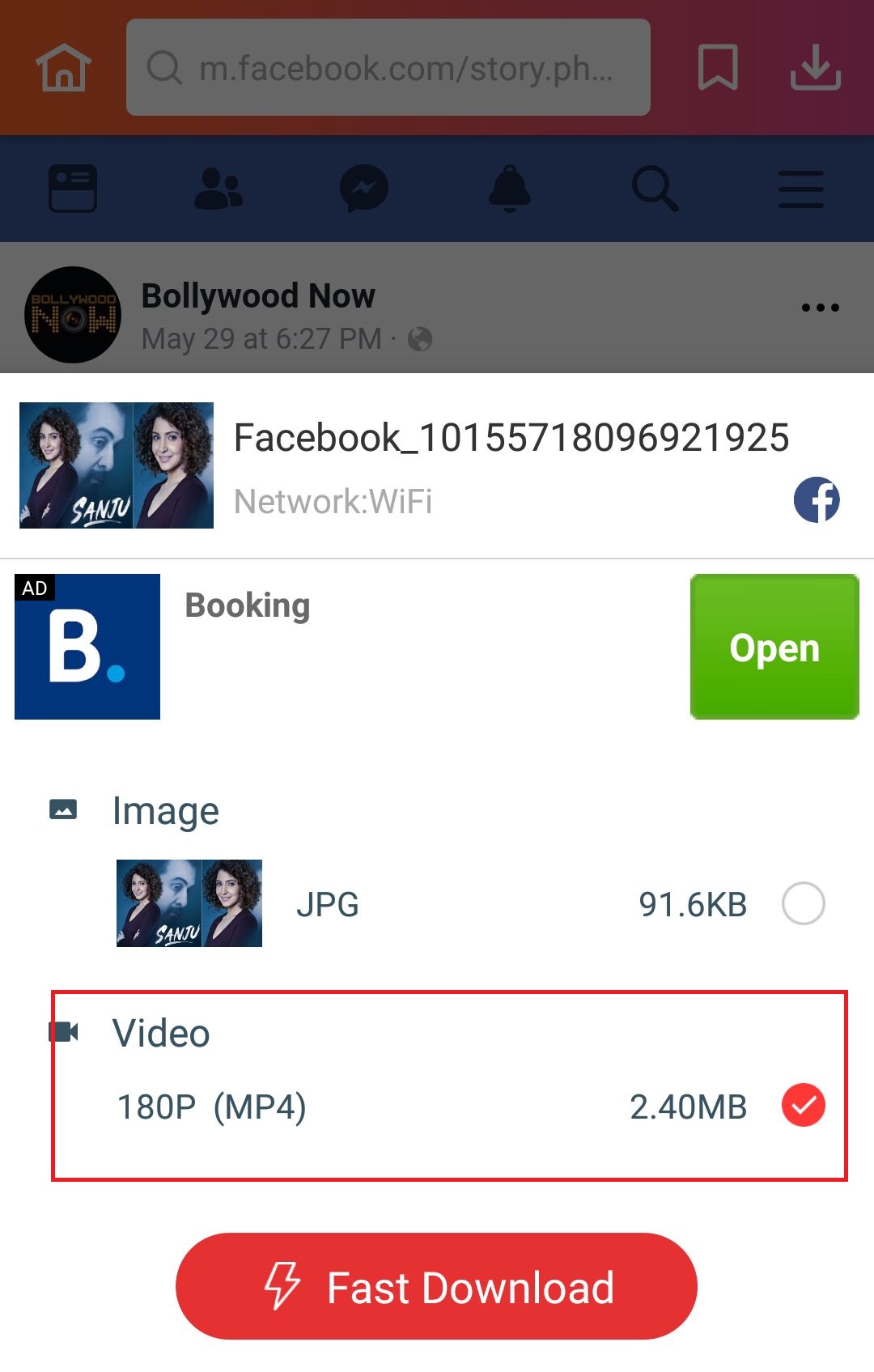 Step 4: Check your download by tapping on the download icon on the upper right corner of the screen.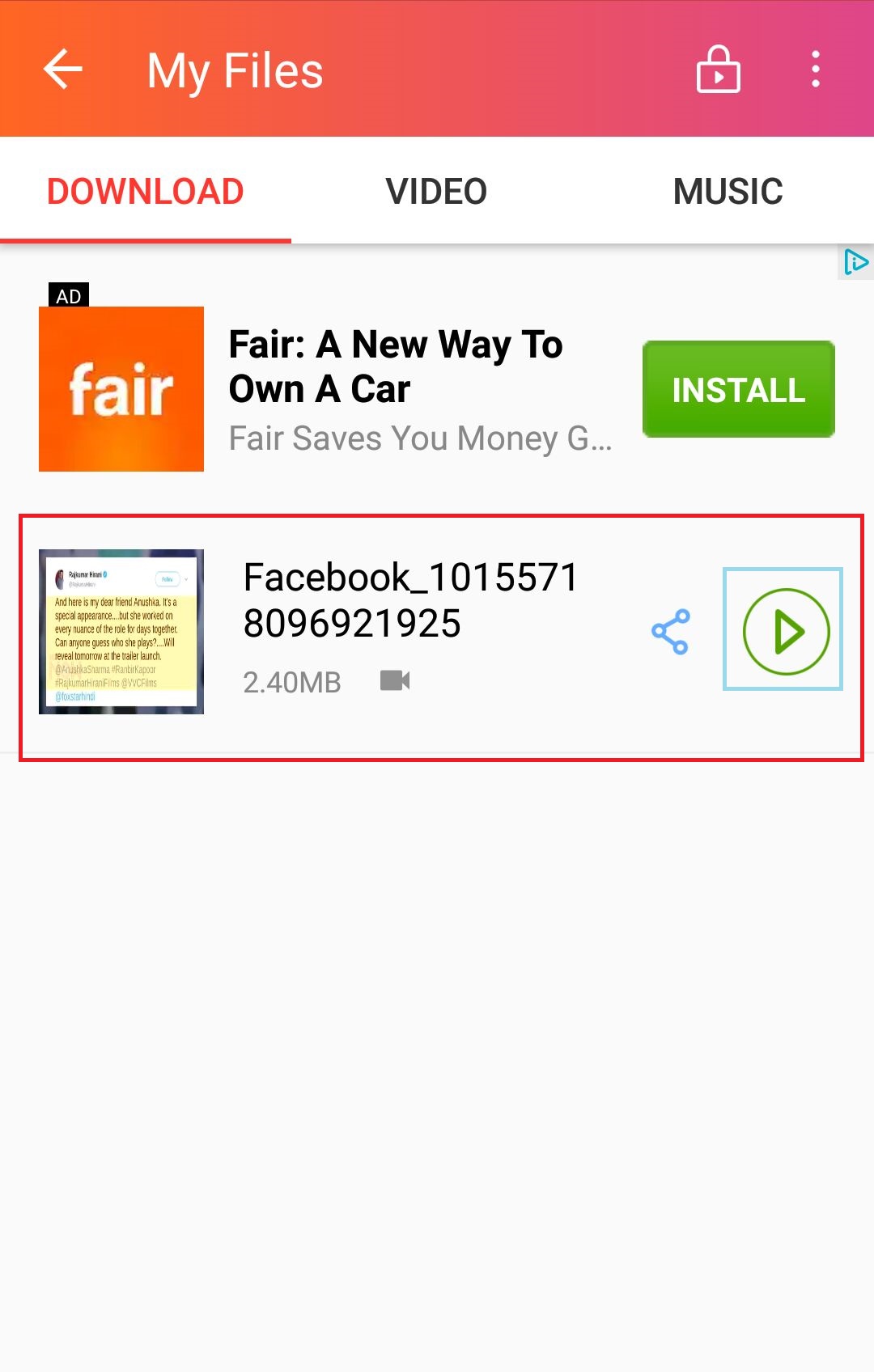 Besides the methods above, you can also refer to Top 6 Ways to Download Videos from YouTube, Vevo, Vimeo, etc. for other ways to download Facebook videos.
Now, start to download your favorite Facebook videos.
What's worth mentioning is that the downloading methods are suitable for downloading videos from all sites included by InsTube.
Meanwhile, you can download videos and music from all of the popular sites for free with these methods.
If you have any problems with the downloading process, you can contact us via support@instube.com.
Read More: