Dum Laga Ke Haisha full movie theatrically hit the screen on 27 February 2015. As director Sharat Katariya's effort, this Hindi comedy-drama garnered fame after the release and soon became a big commercial success.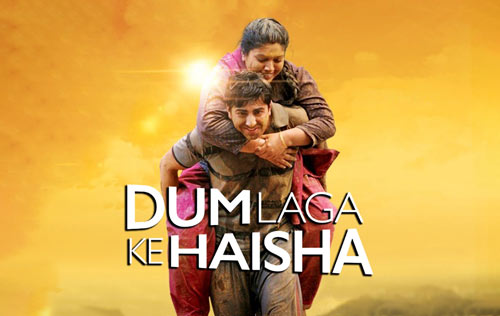 Starring Ayushmann Khurrana, Bhumi Pednekar, Sanjay Mishra, and Seema Pahwa in the pivotal roles, Dum Laga Ke Haisha (2015) movie tells a story of a couple and their emotional adjustment in their marriage.
So, if you are interested in this Bollywood comedy-drama, InsTube Movie will tell you more about Dum Laga Ke Haisha full movie download, songs, cast, and more.
Content:
Dum Laga Ke Haisha (2015)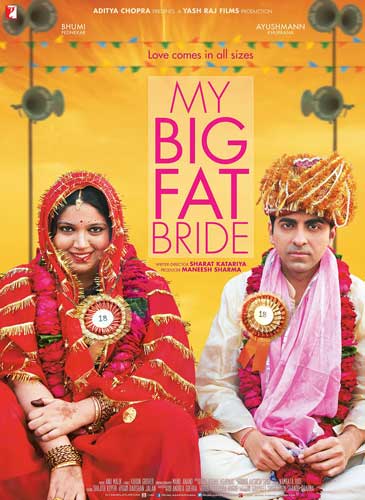 The following is some basic info about the film:
Original Title: Dum Laga Ke Haisha
AKA: Give In All Your Energy, My Big Fat Bride
Language: Hindi
Genre: Comedy, Drama, Romance
Release Date: 27 February 2015
Runtime: 110 min
IMDb: 7.5/ 10
Box Office: ₹113.85 crore
Director: Sharat Katariya
Cast: Ayushmann Khurrana, Bhumi Pednekar, Sanjay Mishra
Now, let's see more details:
Movie Review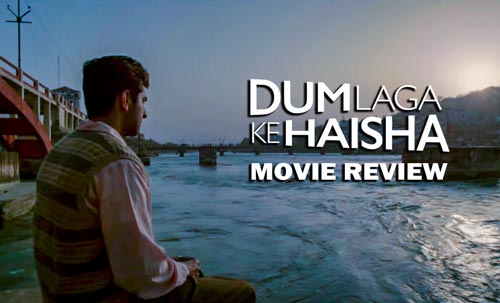 Dum Laga Ke Haisha shot to fame and became a Bollywood hit once released. Finally, the Hindi comedy earned over ₹110 crores at the box office.
Besides, the movie also won many awards at various film awards, including the Best Feature Film in Hindi and the Best Lyricist for Varun Grover at the National Film Awards, and the Best Female Debut for Bhumi Pednekar at the Filmfare Awards and the IIFA Awards, and more.
Next, let's check more of Dum Laga Ke Haisha full movie:
Plot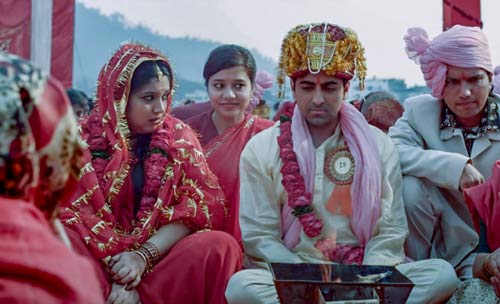 Prem (Ayushmann Khurrana) is a young man not finishing school. Also, he is a member of an organization whose core value is abstinence. However, Prem's family arrange a marriage for him, forcing him to marry a well-educated but overweight girl, Sandhya (Bhumi Pednekar).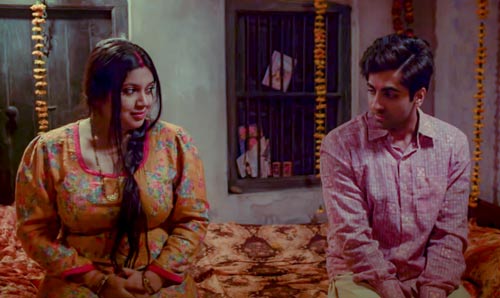 Sandhya tries her best to be attractive, but Prem dislikes her and is unwilling to consummate with Sandhya on their wedding night. So, Sandhya falls dejected.
After that, Prem envies his friend's good-look wife and publicly complains to everyone about Sandhya. Angrily, Sandhya slaps Prem and decides to file for divorce.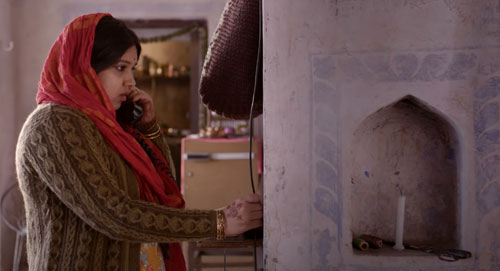 Sandhya reveals that she got no care from Prem while Prem complains that the marriage was under family pressure. However, both families try their best to persuade the couple for salvaging the marriage.
Finally, the judge announces that the couple should not divorce until six months later. And the court hopes to allow them to live together and understand each other.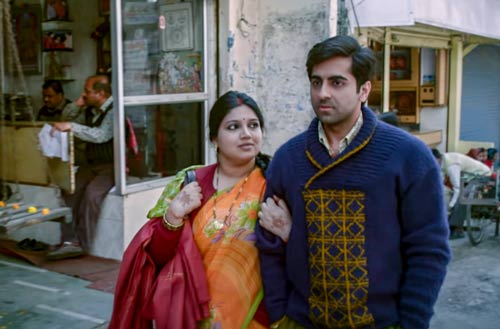 But things do not go well. This makes Prem fail to think normally. Even, he is overwhelmed by such pretended life until a cop appears at Prem's home.
Why does the cop come to their house?
How will Prem and Sandhya's marriage be?
Similar Movies:
Cast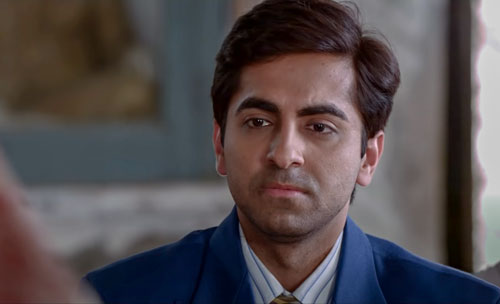 Ayushmann Khurrana was roped in Dum Laga Ke Haisha (2015) Hindi movie for the character, Prem.
In the film, Prem is a drop-out young man entering an arranged marriage life. He shows an attitude of dismay and incongruity towards the marriage like an immature boy. However, this hurts his wife, Sandhya, who has to file for divorce to force Prem to grow up. And finally, the couple lives a happy married life.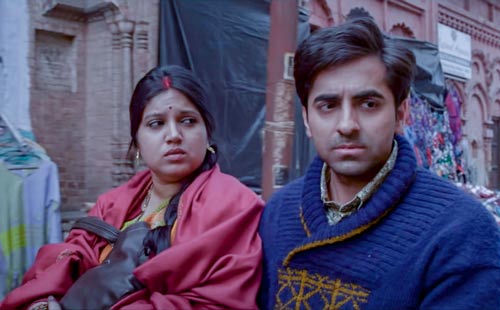 The happy ending may be the standard ending for most films. But actually, none all the marriage goes as well as Prem's. The film, with our leading man's brilliant acting, enlightens the audience to think more about their marriage.
Plus, besides Dum Laga Ke Haisha Bollywood movie, you may also be familiar with Ayushmann Khurrana other comedies, such as
The main cast: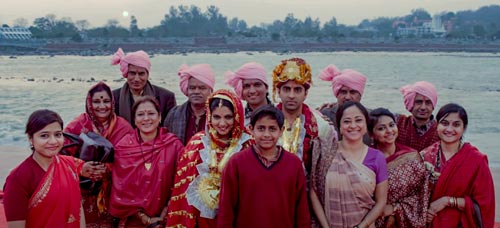 Ayushmann Khurrana - Prem
Bhumi Pednekar - Sandhya
Sanjay Mishra - Chandra (Prem's father)
Alka Amin - Sashi Tiwari (Prem's mother)
Shrikant Verma - Shakha Babu (Prem's organization branch in charge)
Poorva Neeraj - Sandhya's Divorce Lawyer
Chandra Choor Rai - Nirmal (Prem's friend)
Dum Laga Ke Haisha Songs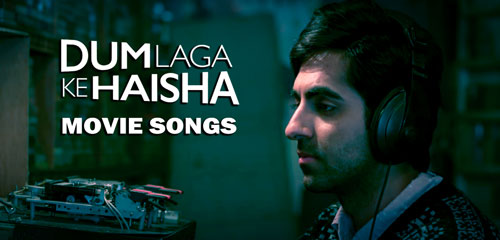 The movie album for Dum Laga Ke Haisha (2015) includes 6 soundtracks, in which the song "Moh Moh Ke Dhaage" got two versions. Varun Grover penned the lyrics, while Andrea Guerra and Anu Malik composed the music for the film and songs.
As the Best Lyricist winner of the 63rd National Film Awards, Varun Grover also joined lyrics writing for Bollywood movies such as Sui Dhaaga (2018), Sonchiriya (2019), and Sandeep Aur Pinky Faraar (2020).
Dum Laga Ke Haisha Songs List:
"Moh Moh Ke Dhaage"
"Dum Laga Ke Haisha"
"Tuu Meri Sare Inteha"
"Sunder Susheel"
"Dard Karaara"
"Prem's Theme"
Note: You can get Dum Laga Ke Haisha songs download in MP3 from YouTube with a YouTube video downloader app.
Dum Laga Ke Haisha Full Movie Download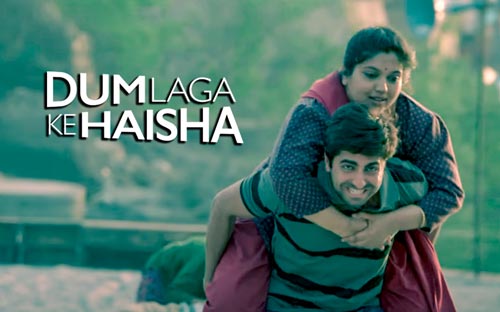 To protect the movie copyright, we recommend you to online watch Dum Laga Ke Haisha full movie or download it via movie sites with the copyright.
Due to the COVID-19 epidemic, many OTT platforms have allowed the latest movie streaming, such as Zee5, Hotstar, Amazon Prime Video, Netflix, etc. And Dum Laga Ke Haisha Hindi full movie online MP4 is also available on the OTT streaming sites.
But how should we download Dum Laga Ke Haisha movie in Hindi, Telugu, Hindi, or other dubbed languages?
How to Download the Movie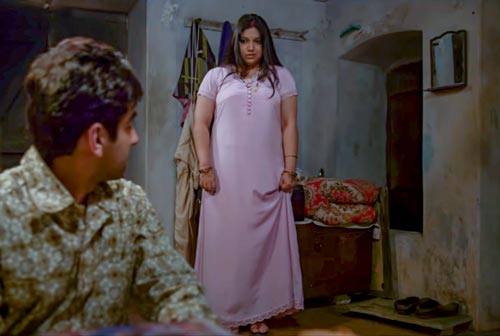 Well, Dum Laga Ke Haisha Full Movie Watch online or trailer MP4 free download is available on many movie sites. But you may not want your Android phone to be installed with various video apps.
Then, why not try an all-in-one solution?
What if a movie video downloader app that features all the legal movie sites? For example, InsTube.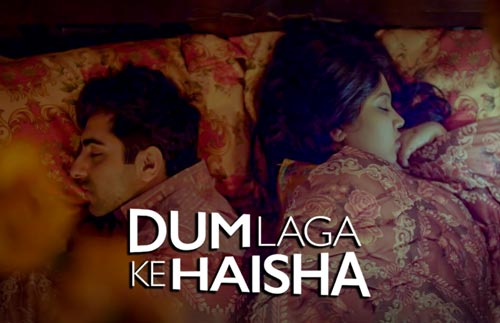 Dum Laga Ke Haisha Movie Download in Hindi [HD]

It is a FREE video downloader app featuring a browser directly connected to 100+ movie sites.
So, you can Download Dum Laga Ke Haisha 2015 Full Movie in HD 720p from legit sites: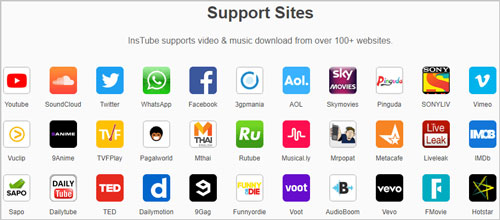 >
Note: Don't refer to Dum Laga Ke Haisha Full Movie Download from any copyright infringement site.
As we all know, there are threats to movie leaked online on torrent sites, such as
Filmywap
MP4MovieZ
TamilRockers
PagalWorld
Bolly4u
uTorrent
Filmyzilla
Dailymotion
Mkv Movies King
Openload
Torrentz2
…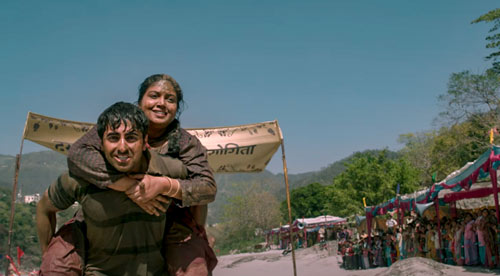 Also, there are the search engines full of results with keywords like Dum Laga Ke Haisha Full Movie Online Hotstar, Dum Laga Ke Haisha Full Movie Netflix, Prathikaram Full Movie Watch Dailymotion, Dum Laga Ke Haisha Torrent, Dum Laga Ke Haisha Full Movie Download 1080p, and more.
But we still recommend you watch the movie at a local theatre or download it from sites with the copyright. If we do not download leaked movies, then piracy sites may gradually decrease Dum Laga Ke Haisha movie download.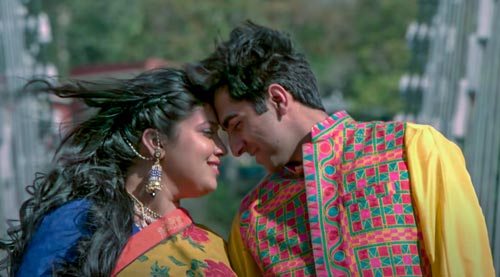 That's it.
This is all about Dum Laga Ke Haisha Full Movie Download.
Share with your friends on Facebook if you like this post.
Read More: