Downloading YouTube movies is a topic people talk on the regular.
Everyone likes movies and is eager to enjoy them as soon as it is released.
Considering you can't always have the time to go to the cinema, which is also too costly, the Bollywood online movie is a great choice.
Fortunately, there are many great websites.
For example:
YouTube provides many movie resources.
Now the problem is how to download your favorite movies to your Android.
As we all know, you can't download it from YouTube for the copyright concern.
If you have the same puzzle, you have come to the right place.
Download the Latest YouTube Movies Using InsTube
This year, there are plenty of DownloadHelpers in the market.
What separates a great video downloader from others is the way it works on your phone and the great services and experiences it brings to you.
InsTube is a YouTube video downloader app that it balances efficiency, safety, and comfort, etc.

Let's see what InsTube can provide:
Firstly, InsTube supports tons of websites from which you can find almost all the movies you want.
For example:
Bollywood movies, Hollywood movies, Punjabi movies, Hindi movies, etc.
Why bother to install a downloader if you can't find most of the movie resources?
See More:
Secondly, InsTube can not only help you download the latest movies but download them in full HD.
This is bright and sharp enough and brings a visual enjoyment.
Thirdly, InsTube has many other functions that are unique to itself.
These days, there are plenty of options when it comes to downloading the latest movies.
However, InsTube becomes different with its multiple features.
For example, after the download, you can lock your video.
Then one can only find it in "Privacy" by entering the password you have set for it.
If you want to download the latest movies, InsTube is your top choice.
For example:
Gully Boy full movie, songs and trailers from YouTube
InsTube aims at bringing more conveniences and providing more benefits to its users.
Plus, the websites it includes is increasing day by day (the number is 40+ now).
Is the one you like in it?
If not, you can add it manually by tapping on the "+" icon at the bottom of InsTube's homepage.
InsTube will satisfy your needs as soon as possible.
Note: Scroll down for more movie download links!
The Top Way to Download YouTube Movies
InsTube allows users to download YouTube videos on InsTube directly.
You can find YouTube on the homepage of InsTube and starts your download.
Moreover, YouTube has a large number of users.
Some of them may be familiar with YouTube and would like to download on this site.
Considering this situation, this article will provide two methods to download the Latest Movies from YouTube.
You can choose the one you like.
Before the download starts, installing InsTube to your Android is necessary.
There are plenty of ways to achieve that.
You can simply tap the button below to download InsTube:

It provides many downloading ways.
Also, you can visit the official site of InsTube video downloader app to learn more.
If you have any problems, there are concrete steps telling you how to install it:
Method 1: Download in YouTube App
Step 1: Open InsTube before launching YouTube.
Search for the movie you want to download by entering keywords of a movie into the search bar.
Then, a list of results will show.
Just tap on the one you want to download.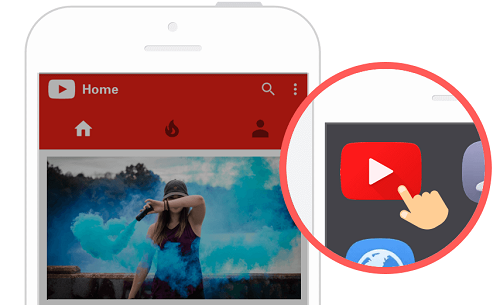 Step 2: The movie starts to play now, and you'll see a share button below the movie.
Tap on that button and choose "Download With InsTube" in the page popping up.
After that, it will turn to InsTube.
Tap on the red download button to start downloading your movie.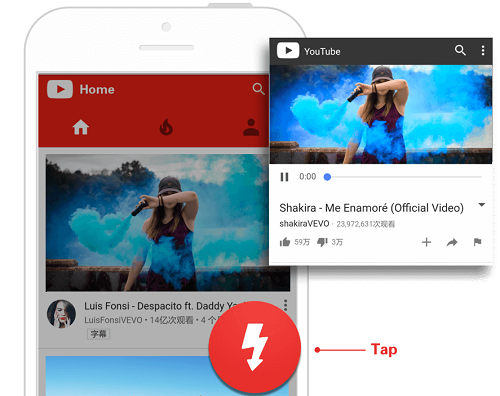 Step 3: An overlay dialog will pop up from the bottom to remind you choosing the resolution and format for your movie.
As we've mentioned above, InsTube supports HD movies download.
Choose the HD format now.
Then, start "Fast Download".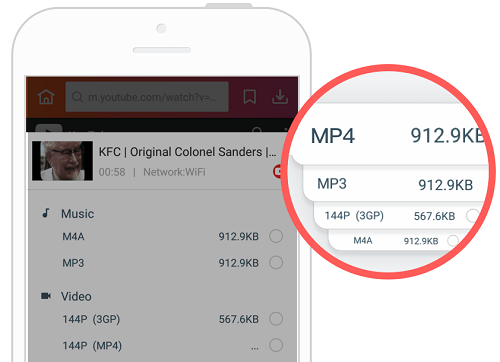 Step 4: Your movie is downloading now.
You can check the download process by tapping on the download icon on the top right corner of the screen.
Your movie will be kept in your downloads.
Also, find them by going to Downloads.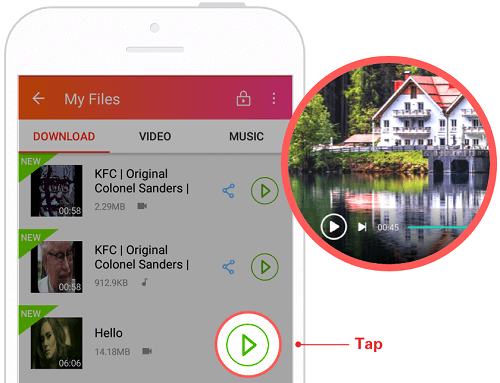 Method 2: Download Movies within InsTube App
Step 1: Open YouTube in InsTube.
You can find all the sites supported by InsTube on the homepage of InsTube.
And the hot ones like YouTube, Facebook are listed in the hot sites on the top.
Search for the Hollywood movie you want to download.
The latest movies can be easily found.
Tap on the one you want to download.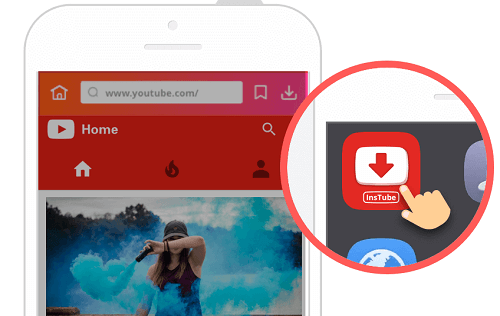 Step 2: At the same time, a red download button will show on the bottom right corner.
Tap on that button.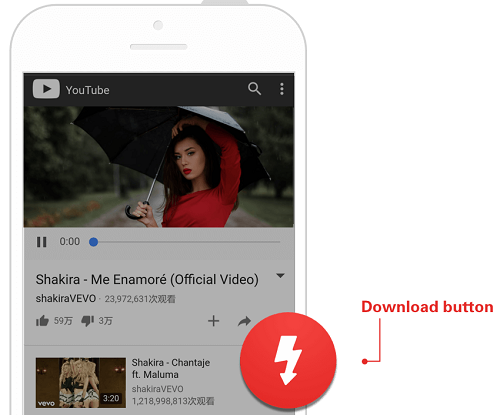 Step 3: A page will pop up from the bottom of the screen.
Choose the format and resolution you want.
And then click on "Fast Download".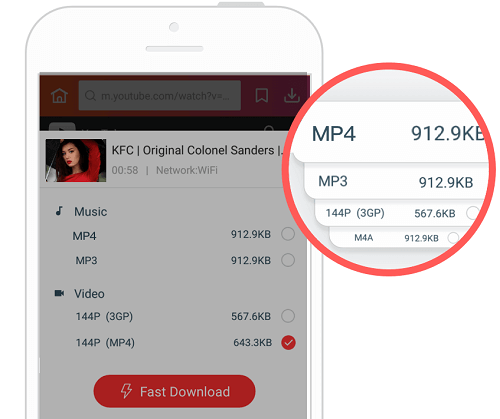 Step 4: You can find your movie by tapping on the download button on the upper right corner.
Your download is finished now.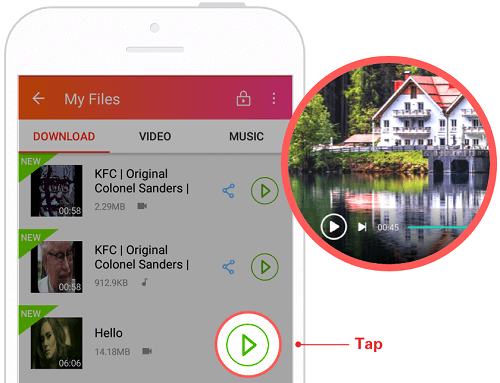 You can download as many movies as you like in this way.
It should be noted that the methods mentioned above are suitable for downloading videos from all 40+ sites supported by InsTube.
In fact, you can also copy and paste the URL to download YouTube movies.
You just need to copy the URL of the movie you like and then paste it into the search box of InsTube.
As the movie starts to play, you can download it with the steps mentioned above.
Now, get InsTube to download your favorite YouTube movies.
You can download tons of Bollywood movies in this way.
Enjoy your day!
See More:
Thanks for visiting InsTube official site.
If you have any problems on download YouTube movies, please contact support@instube.com.