Any Body Can Dance 2 / ABCD 2 full movie hit the screen on 19 June 2015. As the second installment to the Bollywood film ABCD: Any Body Can Dance (2013) franchise, Any Body Can Dance 2 (2015) had Remo D'Souza as the director while Varun Dhawan, Prabhu Deva, and Shraddha Kapoor as the leading roles.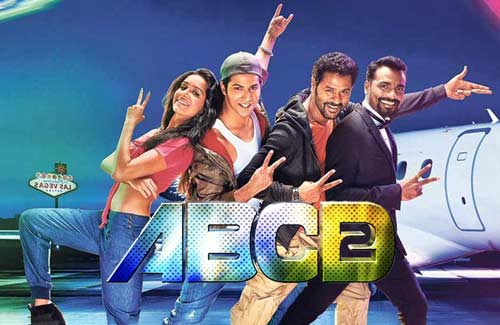 Based on the true story of the Fictitious Dance group, ABCD 2 Hindi movie is about how a dancing team wins people's hearts by their effort.
Well, if you are going to re-watch this Bollywood movie, InsTube Movie will talk more about ABCD 2 full movie, songs, cast, and more.
Content:
Any Body Can Dance 2 (2015)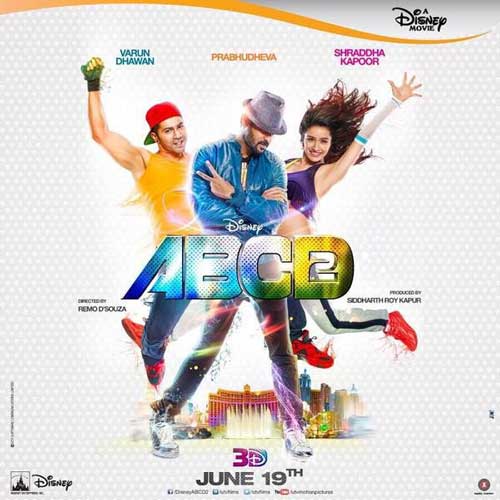 The following is some basic info about the film:
Original Title: Any Body Can Dance 2
AKA: ABCD 2: Any Body Can Dance 2, ABCD 2
Language: Hindi
Genre: Biography, Drama, Music
Release Date: 19 June 2015
Runtime: 154 min
Box Office: ₹1.65 billion
Director: Remo D'Souza
Cast: Varun Dhawan, Prabhu Deva, Shraddha Kapoor
Now, let's see more details:
Movie Review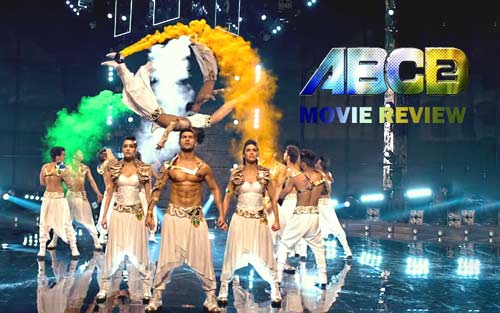 Next, let's check more of Any Body Can Dance 2 full movie:
Plot
Suru (Varun Dhawan) is a young man with a dream to be a great dancer because this is also his mother's dream. Then, he and his childhood friend, Vinnie (Shraddha Kapoor), form a team for a popular dancing competition.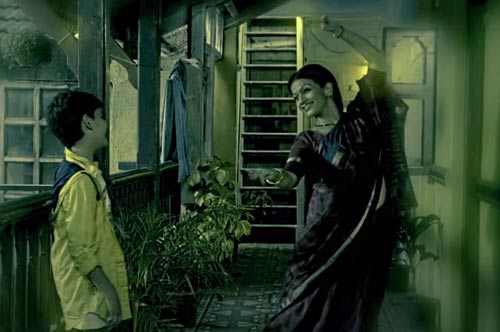 However, they get disqualified at the finale because the judges consider their performance as a cheat.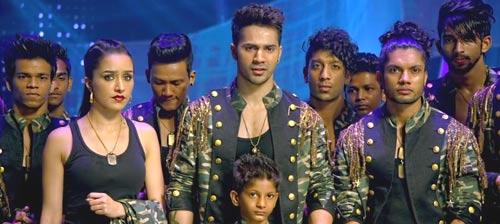 After that, Suru and Vinnie have to find jobs for their life until Suru meets Vishnu (Prabhu Deva), a man with a dance mettle. So, Suru invites Vishnu to be his team's choreographer.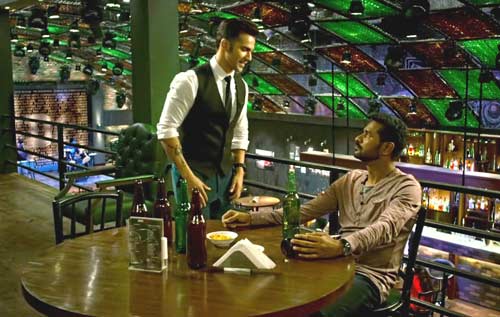 Then, they participate in a competition in Las Vegas even if they get insulted as cheaters again. Meanwhile, the team encounters a financial problem but no one helps them except for Vishnu. After that, Suru's team win the qualifiers.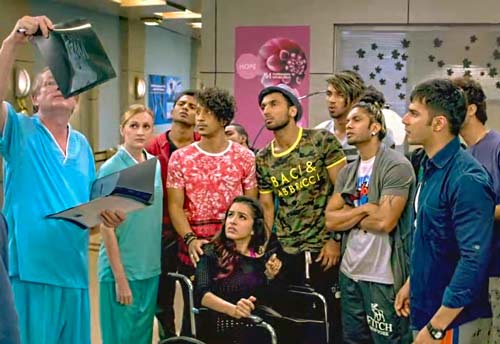 However, Vinnie is injured and disables to perform at the finals. And another girl joins the team, which induces Vinnies's jealousy. Meanwhile, one of their member's health worsens during their preparation for the finals.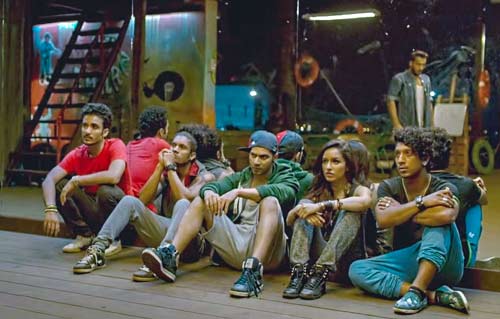 What will Suru do to solve the problem?
Can they win the competition and prove themselves?
Similar Movies:
Cast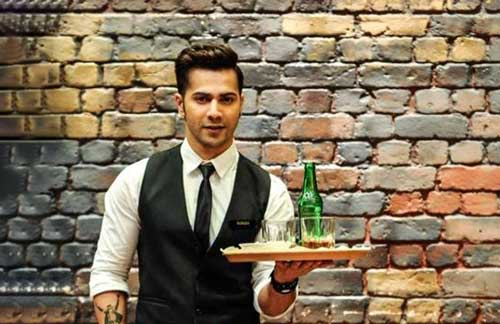 Varun Dhawan essayed the leading man, Suru, in ABCD 2 (2015) movie.
In the film, Suru is an ambitious boy to finish his mother's dancing dream. So, even if his team gets misunderstood by others, Suru always goes for dancing and does it full on. finally, the team members win the hearts of the audiences.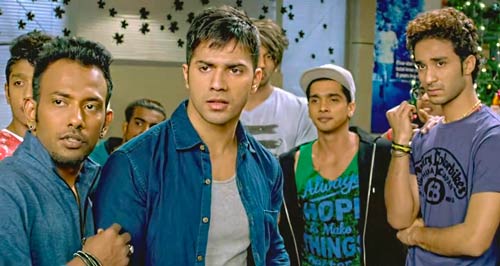 Like Suru in the movie, Varun Dhawan is also an actor giving his performance full attention. Besides Anybody Can Dance 2, you may also be familiar with his other notable Bollywood films:
The main cast: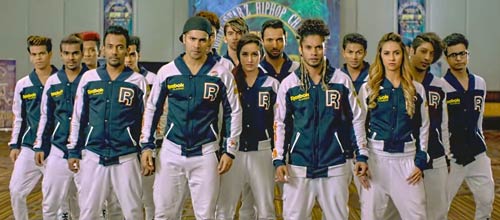 Varun Dhawan - Suru
Shraddha Kapoor - Vinnie
Prabhu Deva - Vishnu
Sushant Pujari - Vernon
Lauren Gottlieb - Olive
Punit Pathak - Vinod
Raghav Juyal - Crocxz
Dharmesh Yelande - "D"
Any Body Can Dance 2 Songs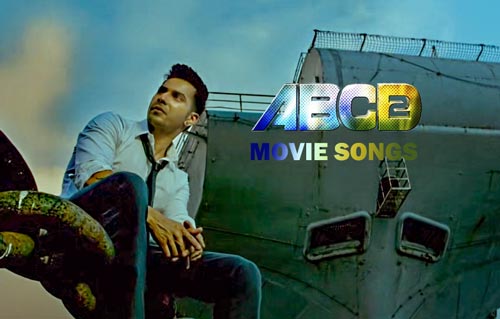 The movie album for ABCD 2 contains 10 soundtracks. Among the songs, "Chunar", "Sun Saathiya", "Bezubaan Phir Se" and received more attention. Besides, the songs got nominated at the Mirchi Music Awards in 2015.
Sachin–Jigar composed the song music, while Mayur Puri, Badshah, Rimi Nique, D. Soldierz, and Priya Saraiya penned the lyrics. Plus, Sachin–Jigar also composed for movies like Stree (2018), Bala (2019), Shakuntala Devi (2020), Roohi (2021), etc.
Any Body Can Dance 2 Movie Songs List:
"Bezubaan Phir Se"
"Sun Saathiya"
"Chunar"
"Happy Birthday"
"If You Hold My Hand"
"Hey Ganaraya"
"Happy Hour"
"Naach Meri Jaan"
"Tattoo"
"Vande Mataram"
Note: You can download ABCD 2 songs in MP3 from YouTube with a YouTube video downloader app.
ABCD 2 Full Movie Download in Hindi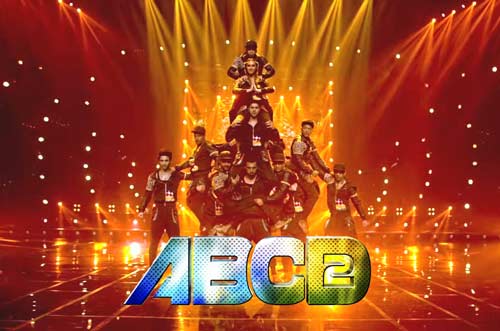 To protect the movie copyright, we recommend online watch ABCD 2 full movie or download it via movie sites with the copyright.
Due to the COVID-19 epidemic, many OTT platforms have allowed the latest movie streaming, such as Hotstar, Netflix, Zee5, Amazon Prime Video, etc. And ABCD 2 Hindi movie is also available now.
But how should we download Anybody Can Dance 2 full movie in Hindi?
How to Download the Movie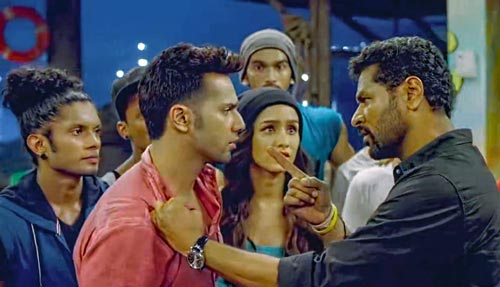 Well, Any Body Can Dance 2 Full Movie Online Watch or Trailer Download is available on many movie sites. But you may not want your Android phone to be installed with various video apps.
Then, why not try an all-in-one solution?
What if a movie downloader app that features all the legal movie sites?
For example, InsTube.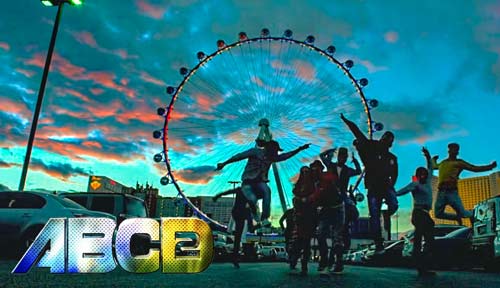 Download ABCD 2 Full Hindi Movie [HD]

It is a FREE video downloader app featuring a browser directly connected to 100+ movie sites.
So, you can Download ABCD 2 2015 Full Movie in HD 720p from legit sites: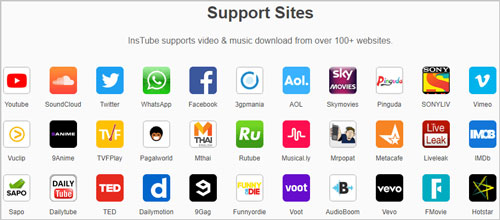 Note: Don't refer to Anybody Can Dance 2 Full Movie Download from any copyright infringement site.
As we all know, there are threats of movie leaked online on torrent sites, like
Filmywap
TamilRockers
PagalWorld
uTorrent
FouMovies
Bolly4u
Filmyzilla
Openload
MovieZ
123 MKV
Dailymotion
Torrentz2
…
Also, there are search engines full of results with keywords like Anybody Can Dance 2 full movie download, ABCD 2 full movie - youtube, ABCD 2 full movie watch online, Any Body Can Dance 2 songs download MP3, and more.
But we still recommend you watch the movie at a local theatre or download it from sites with the copyright. If we do not download leaked movies, then piracy sites may gradually decrease ABCD 2 movie download.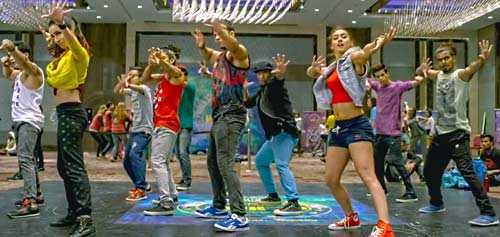 That's it.
This is all about ABCD 2 Full Movie Download.
Share with your friends on Facebook if you like this post.
Read More: