These days, YouTube is the most popular website where one can stream, share and upload video. However, as we all know, considering the copyright concerns, YouTube doesn't allow its users to download those videos or music.
It brings much inconvenience to those who want to save their loving videos for posperity in case they are taken offline somedays. In addition, YouTube doesn't allow users to convert YouTube videos to other formats.
At this time, many users would like to resort to a tool which can help them download and convert YouTube videos.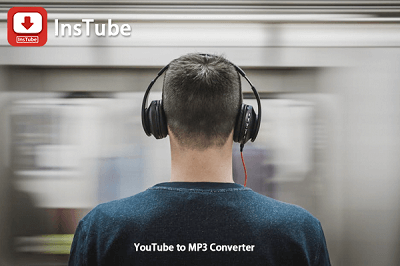 This post is for those Android users who are looking for a YouTube video & music downloader, or who need a free YouTube to mp3 converter. It will introduce one great converter and the detailed steps to convert YouTube videos to mp3 format.
InsTube - Free YouTube to MP3 Converter
As to convert YouTube to MP3, there are many tools which can help you achieve that. So, what makes InsTube special?
Online YouTube Video & Music Downloader
InsTube is a great YouTube video and music downloader.
You can download videos from over 100 sites, apart from YouTube, including popular sites like Facebook, Hotstar, Vevo, Dailymotion, etc. InsTube is totally free. Users don't even need to sign up to download video and music from this app.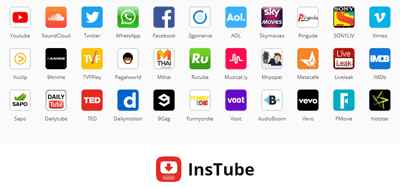 YouTube to MP3 ConverterAs a video converter, InsTube provides many formats to choose from, like MP3, M4A, 3GP, MP4, etc. Moreover, users can convert online YouTube videos with 10X faster speed & HD quality.
Video Lock to Protect PrivacyInsTube has a built-in video locker to protect users' privacy with passwords.
Means, other can't see the video & music in the private space without entering the passwords. You can turn to How to Lock Your Private Videos on InsTube to know the detailed steps to do that.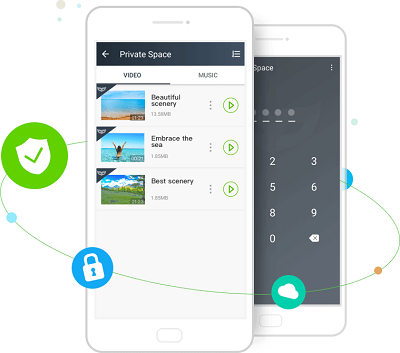 Read more:
The Best YouTube Downloader HD to Get 1080p or 720p Videos for Android
Before the YouTube MP3 convertion, don't forget to download and install InsTube onto your Android. Directly get the apk via the button below:

How to Convert YouTube Video to MP3 on Android
It is easy to convert YouTube videos to mp3 via InsTube.
Step 1: Find the Video You Need to Convert
Copy the link to a YouTube video and paste it into the search box of InsTube. You can also enter YouTube website from the homepage of InsTube, where you can find the YouTube icon easily. Just tap to open it and then find the video you need. Tap on that video when you see it.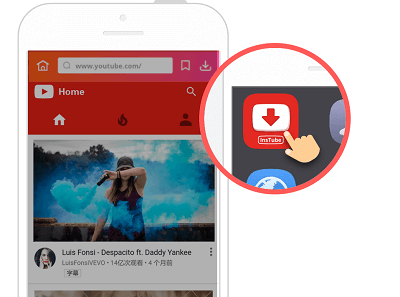 Step 2: Convert YouTube Video to MP3 Format
Tap on the download button appears on the bottom right corner and choose the mp3 format in the pop-up page. InsTube provides various formats. Users can also choose others like M4A, 3GP, MP4, etc. HD format is also available. Once you have chosen the format, click on fast download.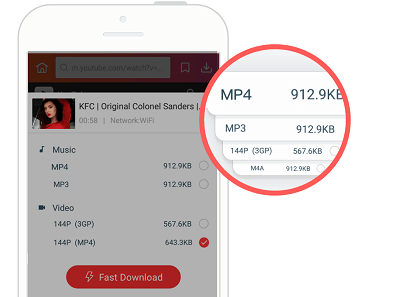 Step 3: Check or Play the Converted Video
Check the converted video in the DOWNLOAD file now. When the convert is finished, you can tap the green play icon to play it in mp3 format.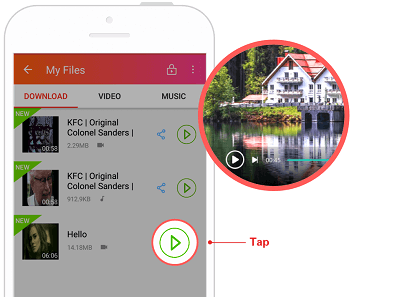 Get InsTube to convert YouTube to mp3 now. InsTube is also available in popular app stores like Uptodown.com. If you have any concerns or problems, feel free to contact us on support@instube.com.
See More: