Hotstar is a great site for watching Indian videos as it is the largest streaming platform in India. Also, Hotstar is a good place to download movies, sports event videos, and TV shows.
But how to download Hotstar videos?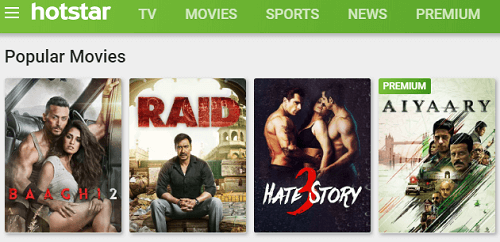 To free download Hotstar videos, you need to keep a free Hotstar video downloader on your phone.
InsTube video downloader app is the best downloader for Android phones. Let's start to download videos from Hotstar via InsTube now!
How to Download Movies from Hotstar for Free
Downloading movies from Hotstar via InsTube Hotstar downloader is easy.
Step 1. Open Hotstar Site within InsTube
Go to InsTube official site, download and install InsTube app on your Android.

After opening InsTube app, you will find Hotstar on its homepage. Go to Hotstar website by clicking its icon.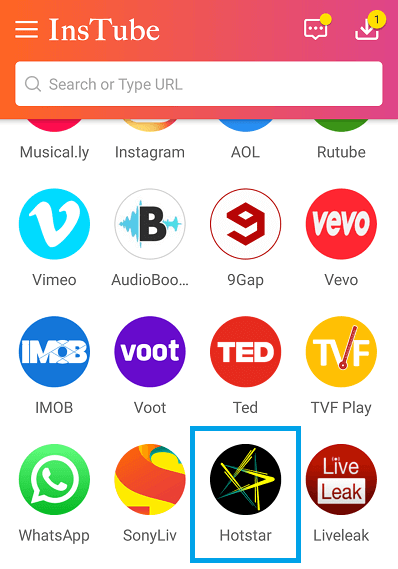 Step 2. Find the Movie in Hotstar
There are two ways to get the movie you want on Hotstar:
If you have a target movie, search the movie by name in the site through its search box.
If you haven't decided the movie yet, you can go to the "Movie" section and find the popular movies in different genres.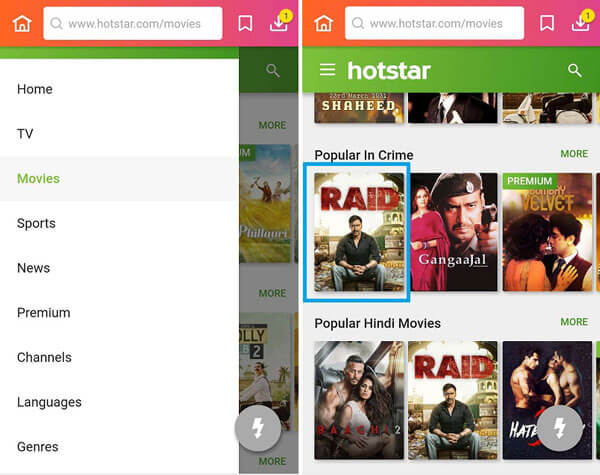 Step 3. Download the Movie via InsTube
Enter the watch interface of the movie and click the red download button of InsTube to start the download.
For example, if you want to download the movie Raid in 1080P, you can open Raid and click the download button to choose 1080P.
After that, tap the "Fast Download" button.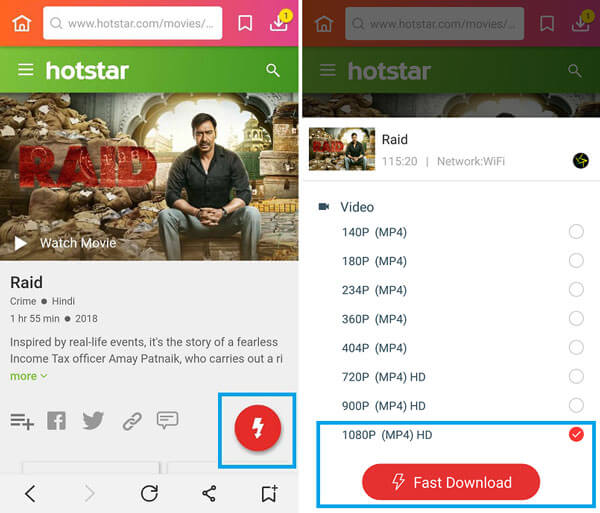 The movie download process is simple. Try to download movies from Hotstar by yourself now!
Related:
How to Download Hotstar Sports Videos
Hotstar offers the latest sports event videos, including Football, Kabaddi, Cricket, and 10 more sports categories. This post takes Hotstar cricket sports as an example to explain how to download Hotstar sports videos.
Step 1. Go to Hotstar Site
Actually, there are 6 ways to download videos via InsTube. Going to the video site through InsTube to download videos is an easy way.
Therefore, you can enter Hotstar by clicking its icon on the homepage of InsTube.
Step 2. Find the Target Sports Video in "Cricket"
Click the menu on the top-right corner. Choose "Sport" and then find "Cricket" in the "Popular Sports".
If you are looking for CPL 2018 videos, go to the "CPL 2018" section to download the video you want.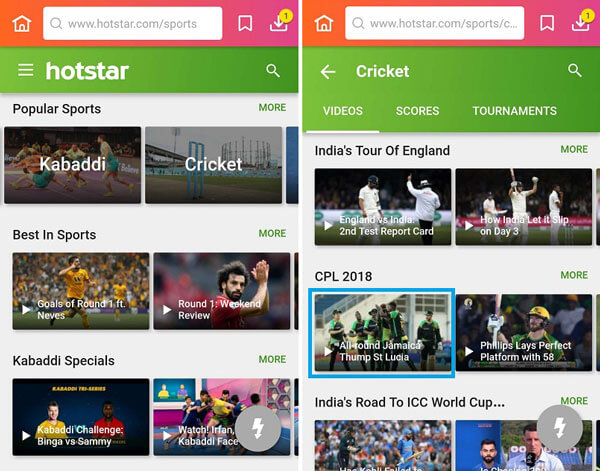 Step 3. Start to Download Cricket Match Video
The download button will appear after you open the video. Tap the download button and then you will get a list of options.
Choose the definition you want and start the download by clicking "Fast Download".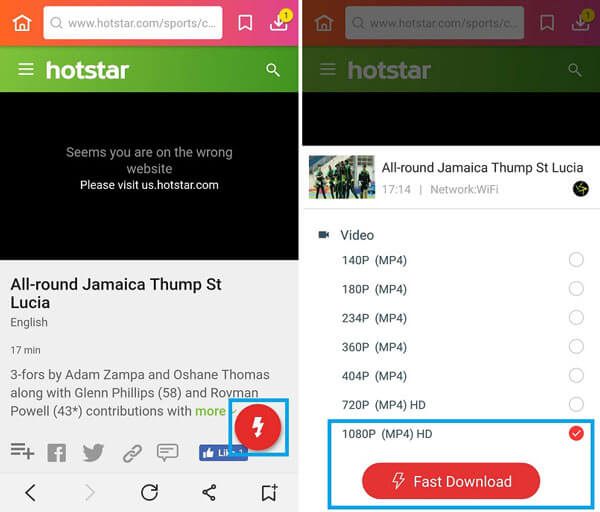 See More:
Do you know how to download videos from Hotstar site now? Whether you know or not, practise is the best teacher - try Hotstar video download via InsTube and then you will know.