When it comes to YouTube private video, what will come to mind?
Come on! This page will not tell about the content in private YouTube videos, but discuss the best tips and tricks about it, such as how to watch/download private YouTube videos, how to hide a Youtube video on Android or the way to share the videos.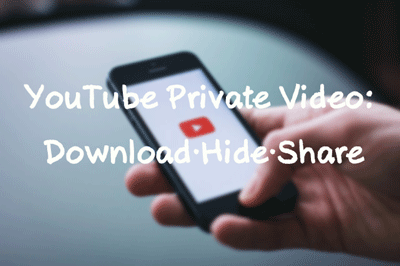 The Ideal Way to Watch, Download, Hide and Share YouTube Private Video
It often stirs the blood when you detect some confidential or restricted media files through the Internet. But it also bothers you to think of the following situations:
1. The resource may be removed as soon as possible and you will never have the opportunity to watch the private video again.
2. Your kids may take away your Android device after you've downloaded some of the secret files from YouTube, Facebook or elsewhere.
3. There's no way to allow you to share the private YouTube videos with your companions.
4. You can't even download the private YouTube videos.
5. Other cases that prevent you from enjoying your secret life. For example, your other spam and insecure apps may reveal your sexy pictures or videos.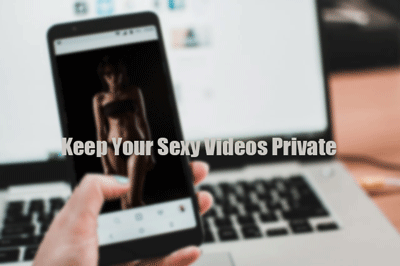 In all these cases, you need to seek an ideal way that allows you to stream, save and hide YouTube private videos on your Android phone.
Thus, you can not only enjoy the off by reveling in the videos but also make your family members under age 13 lose sight of them.
Whether you consume most of your videos on sites like YouTube, Facebook, Vimeo, Vevo, etc., InsTube should be the best Facebook/YouTube private video downloader that can cross your mind.
InsTube allows you to download free private videos at breakneck speed from over 100 sites, including those HD or 4K resolution ones.
In addition, the YouTube video downloader is built in a Video Locker and features private video sharing, which protect your personal privacy.
Tap the download button below to get InsTube video and music downloader, and go to the small snip to get started.

How to Protect Your YouTube Private Video with the App
If you are going to get something provocative or conceal your secret in a video vault, you can follow the tutorials below to make it.
#1. How to Watch & Download HD Youtube Private Videos from the Internet
Built in a browser, InsTube features video searching and downloading, which make it easy to detect your favorite music and videos.
Also, if you've got the exact URL of a secret video, don't hesitate to paste it into the search bar.
Then you can watch and download the HD video materials. You can follow the 6 ways to download videos from YouTube, Vevo, Vimeo, etc. with InsTube private video app.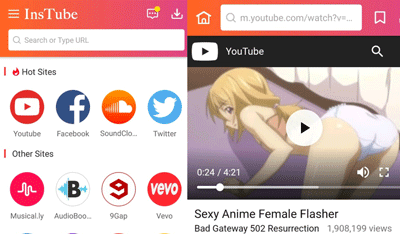 See Also: The Best YouTube Downloader HD to Get 1080p or 720p Videos
#2. How to Make a YouTube Video Private
Here is the hidden trick to help you lock your videos and music to the vault.
Step 1. Tap the "Downloads" icon on the upper right corner on InsTube to open "My Files". Then you will see a list of downloaded videos or audio files.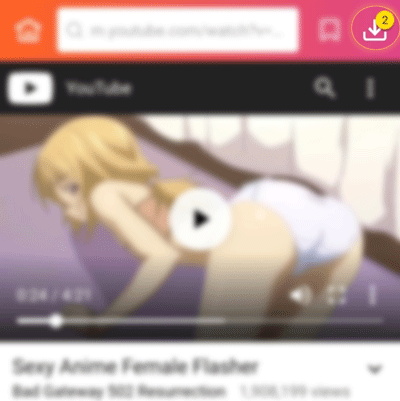 Step 2. Tap your private video. Now you have a pop-up menu with options to select from. Tap the "Hide" option. Then the video will disappear from the page and your secret will be concealed to the vault.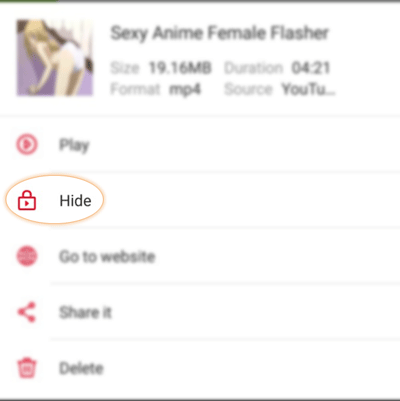 If you want to check your private videos downloaded from YouTube or other sites, follow the steps:
Step 1. Tap the "locker" icon on the top bar of the "My File" page.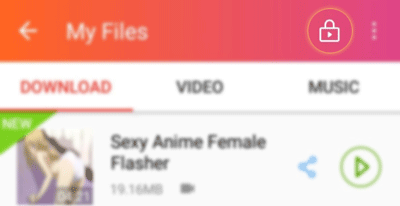 Also, you can go to the homepage of InsTube. Tap the menu beside the App LOGO and then choose the "Private" option.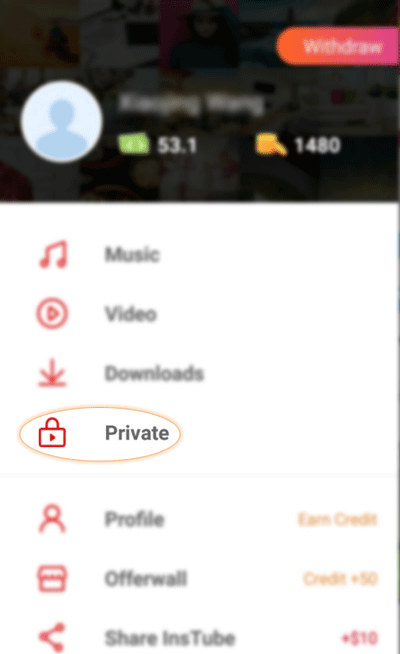 Step 2. If this is your first time to see the password screen, you may need to set a password for the Video Locker.
You can also reset the password by tapping the menu icon on the top right corner. Then type into your password to enter the "Private Space".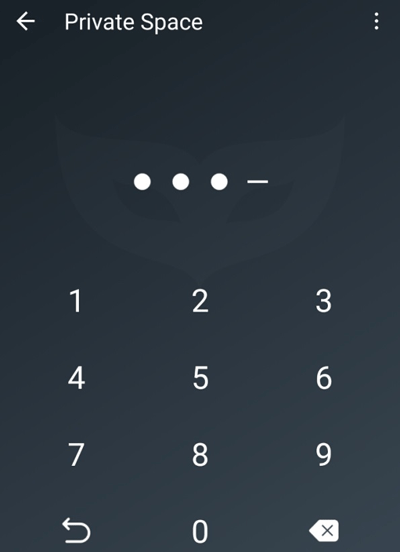 Step 3. Tap the "Play" button and watch the private video you've downloaded from YouTube or Facebook.
If you want to unlock your YouTube private video, just tap the file and select "Unhide" option.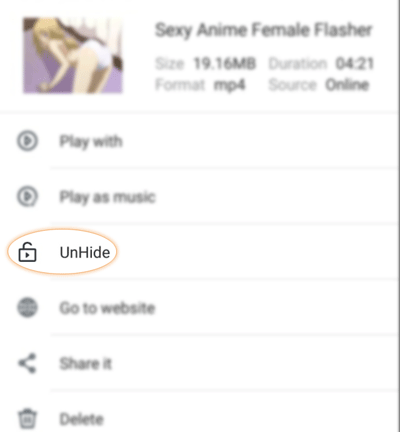 Now your secret has been hidden safely within InsTube.
No one can find the private video in the video vault, in your Android file manager (with/without enabling "Show hidden media files" feature) or within other media Apps unless he/she types into the correct password.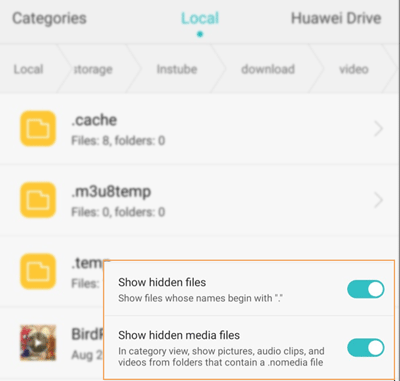 See Also: How to Convert YouTube Video to MP3 on Android
#3. How to Share a Private YouTube Video
With this all-in-one YouTube private video downloader, you can also share your secret with others. Here's how to do that:
Step 1. Go to the "Private Space" with your password.
Step 2. Tap the "Share" icon beside your private video from YouTube and then choose a social media to forward it to your friend. Also, you can directly tap the video and select "Share it" option.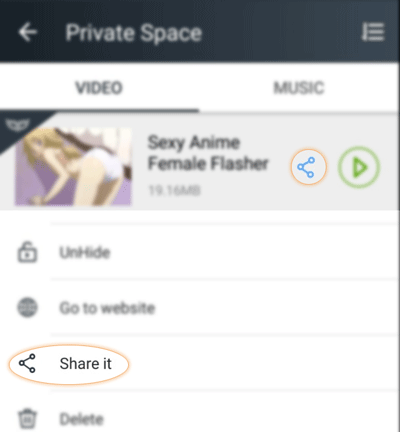 Read More: How to Earn InsTube Credits and Exchange Them into Money
That should conclude it.
Thanks for visiting InsTube official site.
Hope this introduction of InsTube private video and music downloader can be a reference for you to download, watch, hide and share YouTube private video to your taste.
You can comment below to share your stories of downloading private YouTube videos, and we hope you continue to have access to our forum as well as provide support. Many thanks.
See More: