Do you know InsTube and Snaptube?
Do you use them to stream and download videos or movies?
These days, the emerging market is full of video downloaders.
It is not an easy task to find the one really suitable for you.
Of course, it is not difficult, since the really good ones are also countable.
Then, do you know how to find a good downloader APK?
InsTube vs SnapTube, which is the best video downloader?
What's a Good Downloader APK
When it comes to video downloaders, people always think of InsTube, SnapTube, Videoder, etc.
In front of so many choices, do you know how to pick a downloader that you really need?
Actually, it is not a difficult task.
Pay attention to several aspects when picking a downloader for your phone.
Sites available. As to a video downloader, the more sites it includes, the more resources you can find in it.
Security and user interface. Make sure the downloader APK is secure and the user interface is clear enough.
The features of the APK. A downloader serves you better if it contains many features. For example, some downloader supports 4K HD video download and video lock while some not.
See more: 5 Tricks That Will Make You Find a Perfect YouTube Video Downloader
Now that you have known the tricks of selecting a downloader APK, you can apply them to concrete situations.
Here, we'll take InsTube and SnapTube as an example: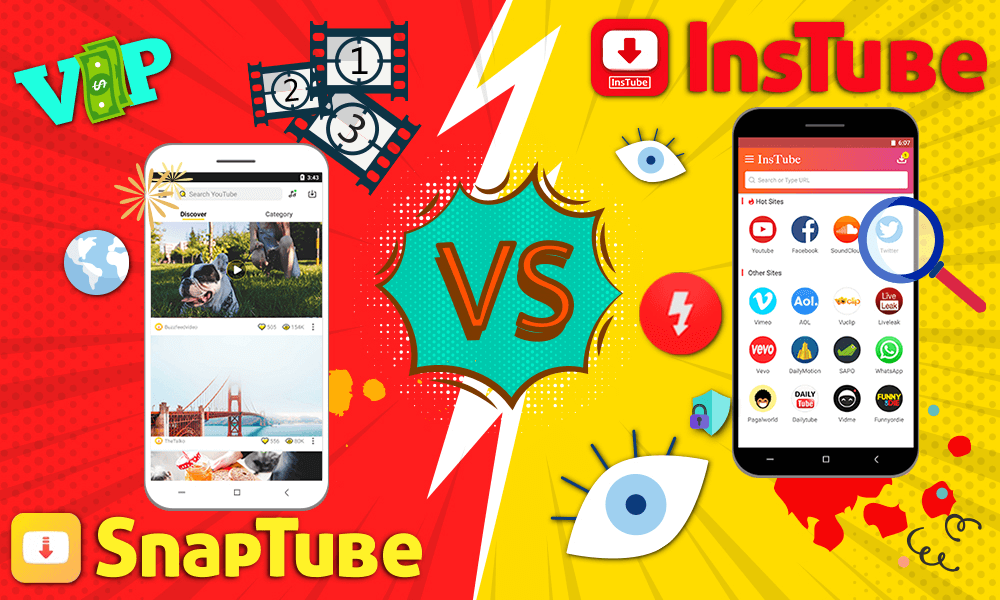 Both InsTube and Snaptube are great video downloaders.
However, it doesn't necessarily mean you have to download two of them to satisfy all your needs.
This phenomenon leaves many would-be customers to choose between the two.
If you have the same problem, this article decides to help you out with a guide to InsTube and SnapTube.
Follow us to have a look:
The Common Features of InsTube and Snaptube
As video downloaders, InsTube and SnapTube have some common features.
HD Movies Download
Both SnapTube and InsTube support HD videos download.
They provide many formats and resolutions for you to choose from: MP3, M4A, MP4, etc.
You can choose the HD one in the downloading process.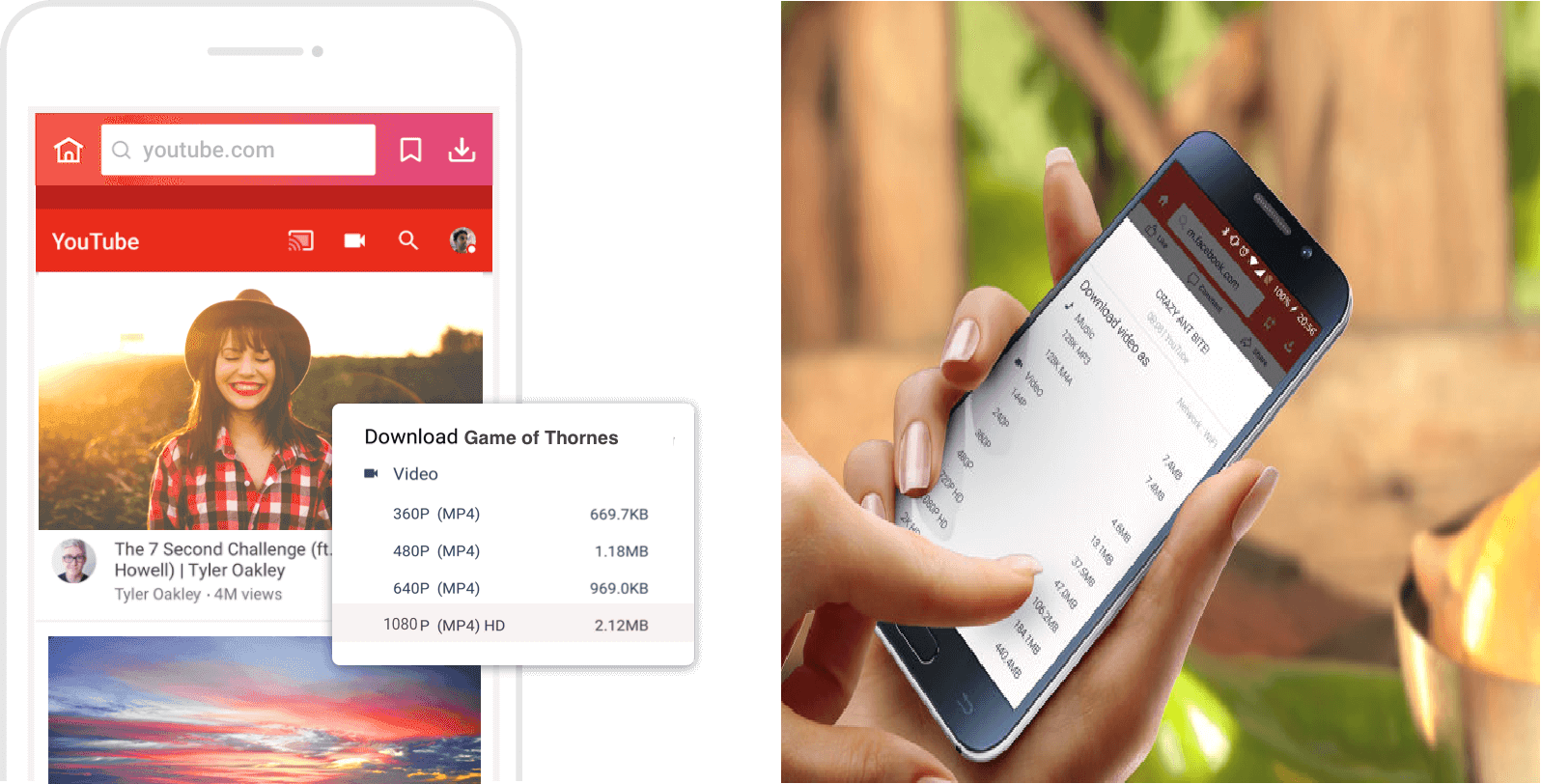 Fast and Free
Both InsTube and SnapTube are free and allow their users to download videos with multiple network connection.
On these two downloaders, you needn't worrying about the downloading speed.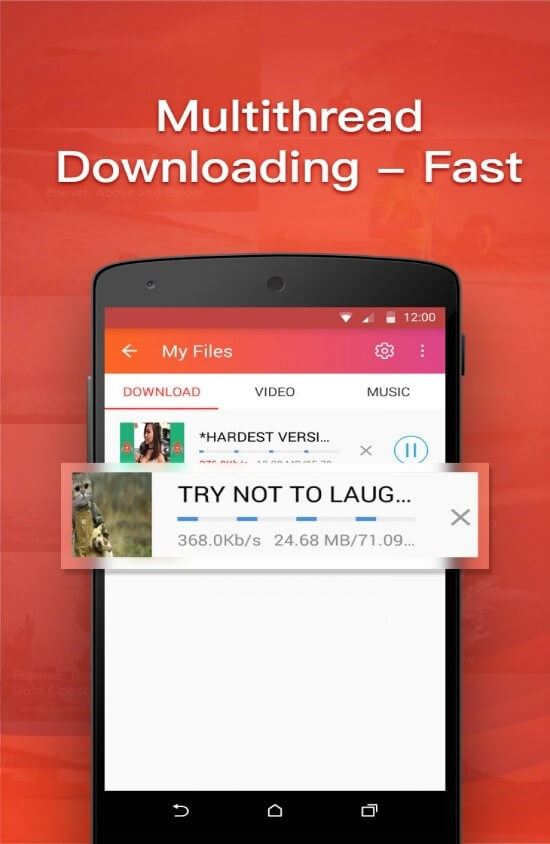 The Different Features of InsTube and SnapTube
Of course, InsTube and SnapTube are different from each other.
Let's have a look in detail:
InsTube vs SnapTube – Max Download Tasks
You can set max download tasks in both InsTube and SnapTube.
However, there are some different situations.
In InsTube, one can download ten videos at the same time, while in SnapTube you can only download six at the same time.
Sometimes, it is necessary to download media files all at once in batches.
For example, downloaing music.
Imagine this, you find some awesome songs on your phone, but you need to download them one by one.
Isn' t it annoying?
Then, why not download them ten at once?
InsTube vs SnapTube – Sites Supported
InsTube supports 100+ sites while SnapTube only supports sites less than 30.
The more sites a downloader includes, the more resources you can find in it.
On the one hand, people choose a downloader APK for streaming or downloading video & music.
On the other hand, a downloader saves the trouble of installing many video & music apps to the phone.
And this will save storages space on Android and makes the interface clearer.
As we can say, a downloader APK is supposed to include as many sites as possible.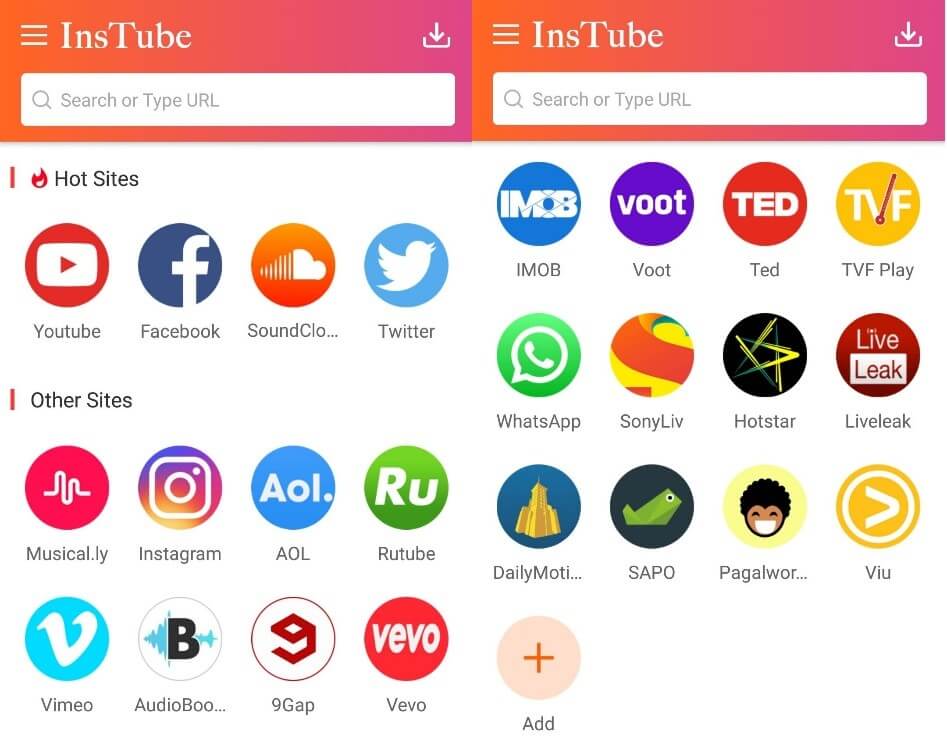 In addition, in the new version of InsTube, about ten more sites are included: TED, Voot, IMDb, TVF Play, etc.
You can find almost all the videos and music you like here.
InsTube vs SnapTube –YouTube Videos Download
A videos download should not only support as many sites as possible, but also support the hot ones to satisfy the needs of the public.
Both InsTube and SnapTube support websites like Facebook, Twitter, Instagram, SoundCloud, Dailymotion, etc.
However, only InsTube supports YouTube videos download.
Therefore, if you are not a YouTube user, both InsTube and SnapTube are suitable for you.
But if you are, choose InsTube or other downloaders.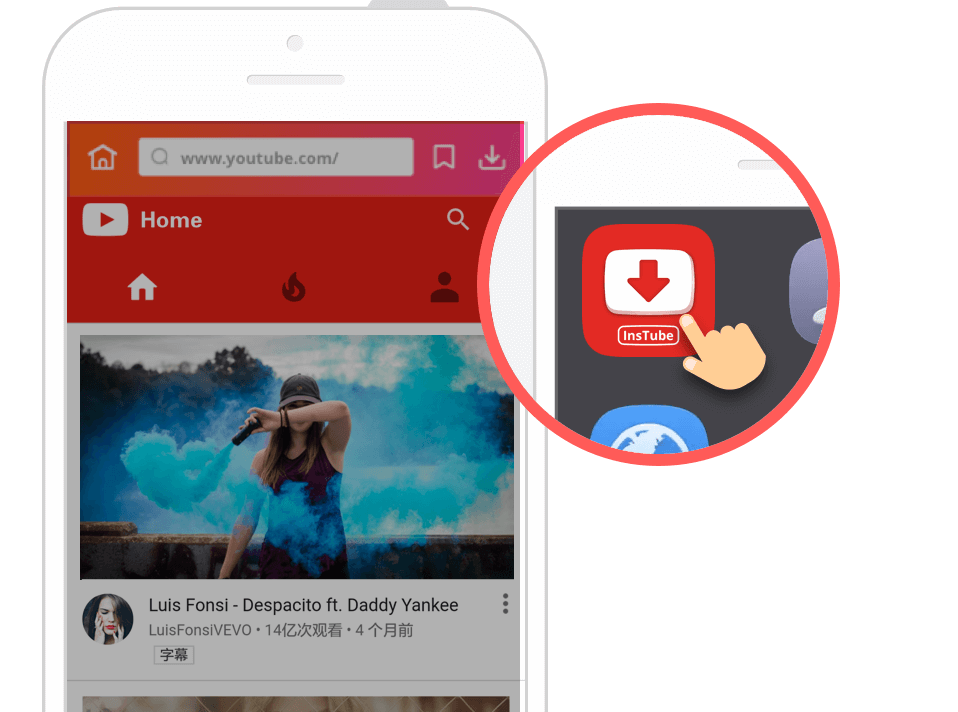 InsTube vs SnapTube – Video Lock Feature
Although there are many great video downloaders on the market, few of them contain the video lock feature.
If you need to lock your videos or if you have downloaded a video lock app for the purpose of that.
InsTube would be the right downloader for you, for SnapTube doesn't support this feature yet.
In InsTube, you can hide your video after the download, and the locked video will be kept in "Privacy".
One can only see it by entering the password you have set for it.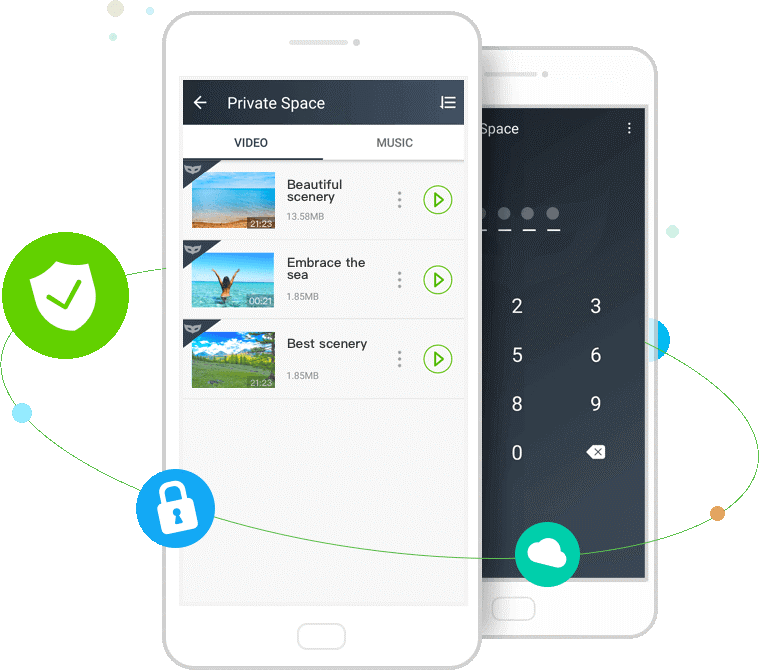 The common and different aspects we listed above between InsTube and SnapTube are also the ones you should pay attention to when selecting a video downloader.
In this way, we believe you can find the downloader that is suitable for you.
You can get InsTube here, and if you have any problems, feel free to contact us via support@instube.com.
Read More: