"Share InsTube" is an activity of InsTube that allows users to get money by sharing InsTube with InsTube invitation code.
This post is to explain "Share InsTube" and show you how to get $10 with it.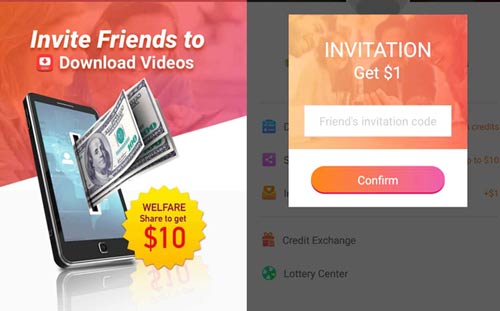 Can I Get More Money by Sharing InsTube with More Friends?
The total money you get from "Share InsTube" activity is $10. $1 will be sent to your account if your friend has installed InsTube and confirm the invitation code successfully.
That is to say, you will get up to $10 if you invite 10 friends to use InsTube.
Note: Please notice that the invitation code created by your account can only be shared with payment for 10 times.
Of course, InsTube video downloader app is a powerful app for Android users and worthwhile to share with more people.
If you have not install the downloader, get its latest version via the button below:

How to Share InsTube App to Get Money?
The fundamental of making money with InsTube is to create an account.
Log in InsTube via Facebook or Google+ to let the money sent to your account. You will find there are $50 in your account after your first log-in.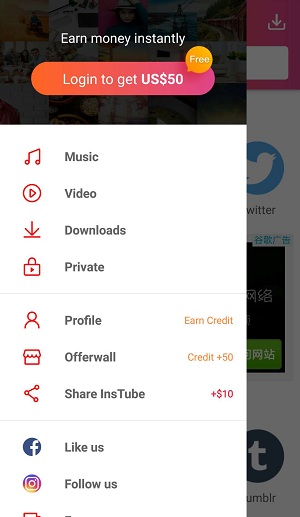 Related: How to Get $100 from InsTube App
Step 1: Click "Share InsTube" to Invite Friends.
"Share InsTube" option will appear after you click the navigation bar at the upper left-hand corner.
Then start to invite friends to use InsTube application by clicking "Share InsTube" and "Share Now".
The download link of InsTube can be sent to your friends through message, Facebook, Google+, etc.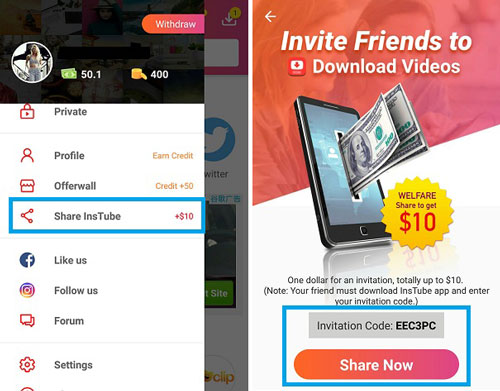 The money in your account won't change until your friends have installed InsTube app and enter your invitation code.
Thus, let your friends continue the steps to help you get the $10.
Step 2: Your Friends Need to Install InsTube Apps.
They will go to the download page after clicking the link from you.
It shows the InsTube APK is security verified by CM Security, Lookout, and McAfee so that your friends have no need to consider the security of the app.
Tap the green DOWNLOAD button, the InsTube app will be downloaded for a while. After that, click "Install" to install InsTube on the Android devices.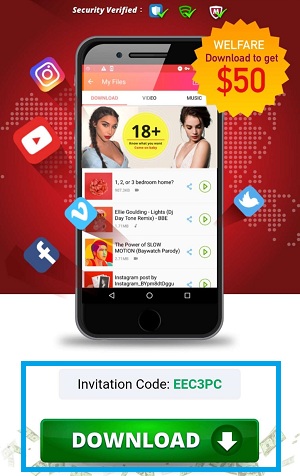 It is unnecessary to re-install InsTube if your friend has InsTube already.
What he/she need to do is to enter the invitation code and confirm.
Step 3: Sign Up InsTube via Facebook or Google+.
Actually, users can download videos through InsTube even they haven't logged in.
Why should your friends sign up?
That's because they need to enter the invitation code in InsTube to confirm they are invited by you.
In other words, you won't get any money from InsTube if your friends have never registered InsTube accounts.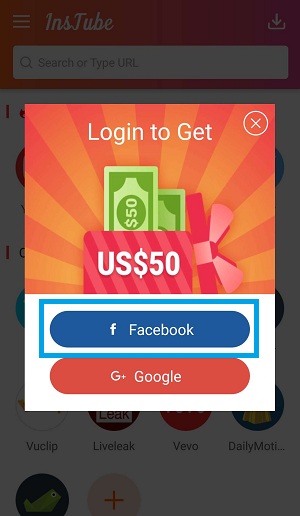 Step 4: Enter the Invitation Code to Get $1.
Your friends will get $1 respectively if they have confirmed the invitation code in InsTube.
Go to "Profile" interface by clicking the navigation bar at upper left-hand corner, there is an "Invitation Code" option for entering the code.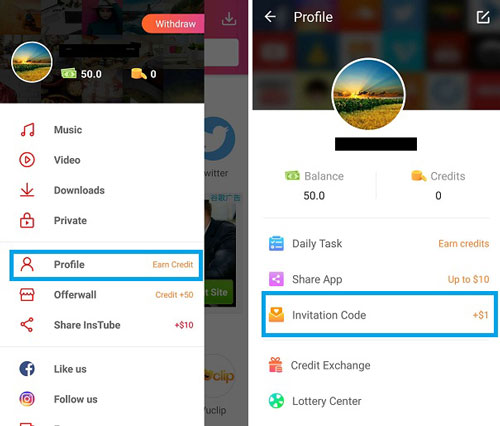 Click "Invitation Code", then type or paste the code into the blank box and confirm.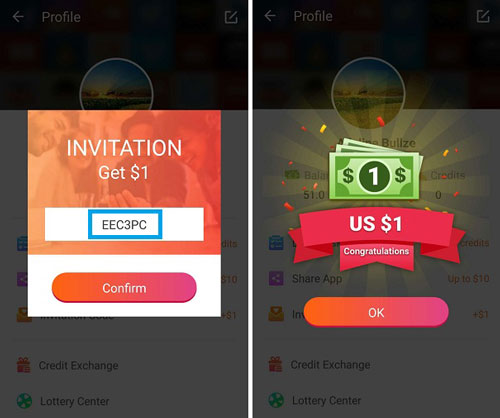 Step 5. Check the Money in Your InsTube Account.
The parts that need your friends to finish are well done. It is time to check if your balance has been increased.
Open your InsTube and you will find the balance in your InsTube account has been added by $1 after one of your friends had confirmed your invitation code.
To get more money from InsTube, just remind others to enter your invitation code.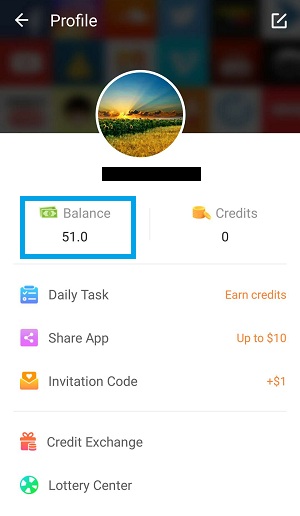 "Share InsTube" is one of the methods to get money through InsTube.
You are able to get dollars through getting credits from InsTube and exchanging them into money.
If you have a handful of videos to download and are not using InsTube application, start to use it now.
InsTube video downloader is not only a place you can get money from, but a free tool to download videos and enable you to easily manage them with a password.
You can download movies or music mentioned below: