Punjabi songs download has become a drastic increase in the past years due to the influence of European and American popular music as well as Bollywood songs.
Also, with the popularity of Punjabi movies, more and more Punjabi movie songs are also downloaded and played by a wider audience, such as Kambi's Mohabbat, Kinna Pyaar in the movie Harjeeta, Jyotica's Kanda Kacheya Ne, etc.
But there are still complaints about lack of resources for Punjabi song download.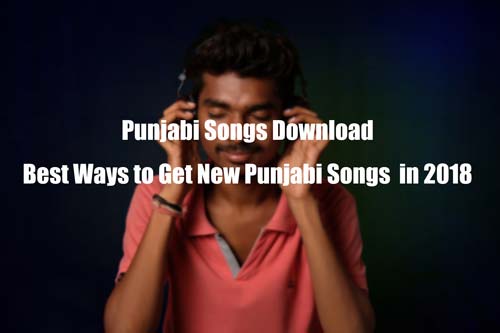 If you are fed up with the stale songs in your smartphone, you may like to read this post for the best ways to download new Punjabi songs 2018.
Here, we will list some excellent sites and a useful music downloader for Punjabi songs download.
Also, you will learn about some latest popular Punjabi movie songs.
Here we go!
Top 2 Ways for Punjabi Songs Download in 2018
To give your favorite Punjabi song a listen and update your music playlist, you can go to the top recommended websites or try the music downloader below for your Punjabi songs download:
Way 1. Download Punjabi Songs via Those Websites
Punjabi song is one of the Asian region music genres.
Though Punjab falls into West Punjab (Pakistan) & East Punjab (India), there are many sites that collect myriad songs in general Punjab.
Here are the top 5 websites you should have in your bookmark:
#1. MP3Punjabi.com
It is one of the best sites for Punjabi songs download due to its no ads interface.
MP3Punjabi.Com offers the latest stuff of Punjabi songs and Bollywood movie music.
The site not only comes with trending Punjabi songs and weekly top 20 songs but also help those new singers share their content for free.
So, if you are looking for something fresh to listen to, then go to MP3Punjabi.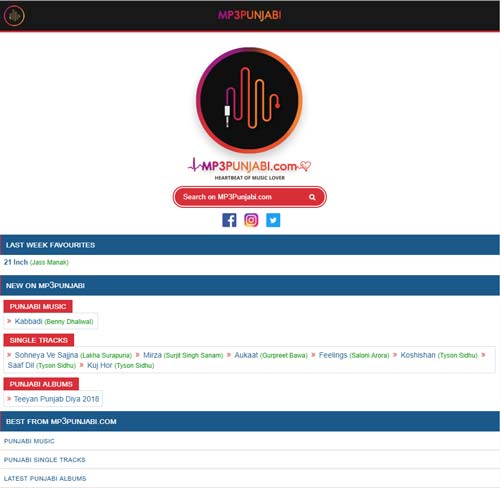 #2. Songs.PK
This is another site without ads and it is available for free Punjabi songs download.
Here you can find a music collection of Punjabi movie music albums, like Qismat, Parahuna, Afsar, Kurmaiyan, etc.
Also, Songs.PK allows you to download Bollywood songs for free, and other Indian languages MP3 include Indian pop remix, Pakistani songs, Hindi songs, etc.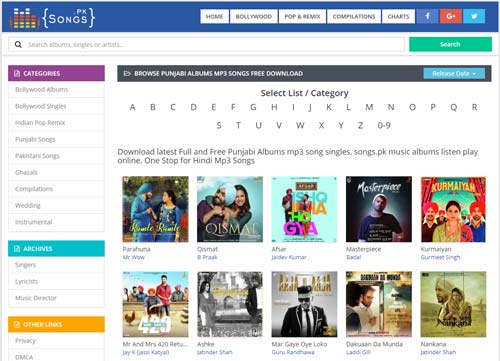 #3. www.Clickmaza.com
Clickmaza comes with its bright design interface and six main channels, including music, videos, gallery, gossip and more, which will satisfy your entertainment requirement.
It is one of the websites with a frequent update of Punjabi movie songs. Here you can find the top hits 2018 in Punjab and your playlist will always be in new Punjabi songs download.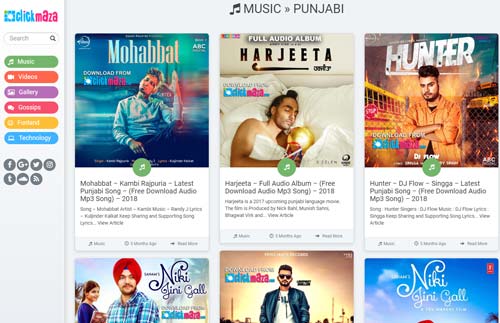 #4. Gaana.com
Gaana is the most popular music website with numerous audiences every day.
It is such a site that is not only available on the computer but also on a mobile device, so, you can enjoy your favorite Punjabi songs on the go.
Besides new Punjabi song 2018 download, the site also provide Telugu songs download, Hindi MP3 songs and other music in Indian languages.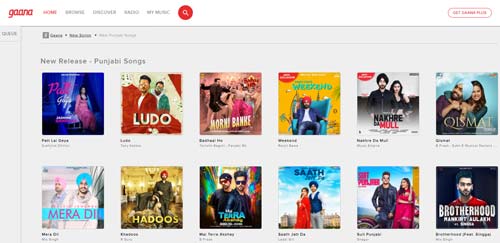 #5. PagalWorld.org
If you are searching for old Punjabi songs, sad Punjabi song, love Punjabi songs, etc. then PagalWord is the best website to your need.
Updating music files daily, the site offers new Punjabi songs download for free.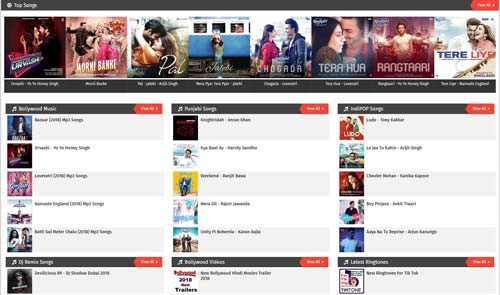 Way 2. Use an All-in-One Music Downloader for Punjabi Song Download
To get rid of hassles of switching between different websites, it is a good idea to listen to Punjabi songs with an all-in-one music downloader.
InsTube is a professional music download application to groove or download various music MP3, like Punjabi music, Bollywood songs, Hindi movie songs, Telugu songs, etc.
The music download helper supports download your favorite Punjabi songs from the over 100 sites, such as YouTube, Vevo, Facebook, SoundCloud, Musical.ly and more.
Also, it allows you to convert an MV to an MP3 format file when you fail to find the audio file of a certain Punjabi song.
Moreover, you can get your favorite Punjabi movies download with this excellent App.
Go and download the music downloader right away via the button below to make the most of your device.

Click the links below to learn more about InsTube:
You Should Never Miss: New Punjabi Songs 2018 for Download
Here we have come up with the latest Punjabi songs in 2018 that you should download and listen for sure.
#1. Suit Punjabi
Being trending second on YouTube, this Punjabi song is sung by Jass Manak.
Suit Punjabi tell the story of a guy who falls for a girl with Jatti style. The music video stars Jass Manak and Swaalina.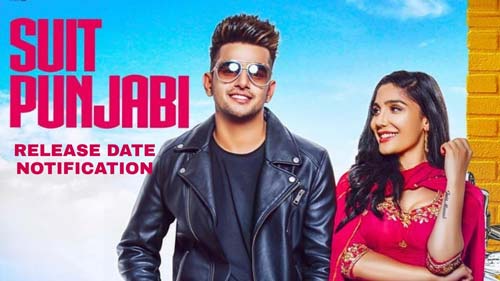 #2. Fakira
This is the fifth song from the Punjabi romantic movie Qismat.
Sung by Gurnam Bhullar, Fakira shows the scene that Ammy tries to encourage ailing Sargun.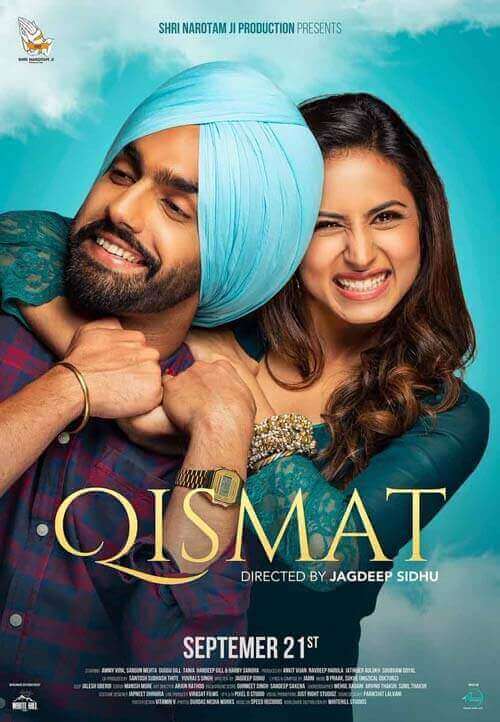 #3. Pasand Jatt Di
Pasand Jatt Di is another Punjabi song from the comedy Qismat and Ammy Virk gives her vocal for this song.
For most, this can be used as a hit party song due to its catchy tune.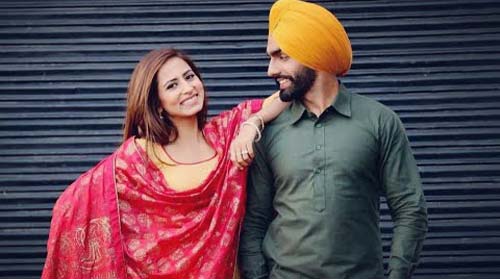 #4. Patt Lai Geya
Patt Lai Geya is the latest Punjabi song 2018 released by the Gulabi Queen, Jasmine Sandlas, who have given a lot of hit songs in Indian music industry.
Ranbir Grewal wrote this Punjabi song and Sukhjind for the music.
#5. Engaged Jatti
This track music is given by Desi Crew and it is sung by Kaur B. Engaged Jatti is a new Punjabi song 2018 that will fetch those who are unengaged and make them put on the dancing shoes.
It is definitely a hit of this year.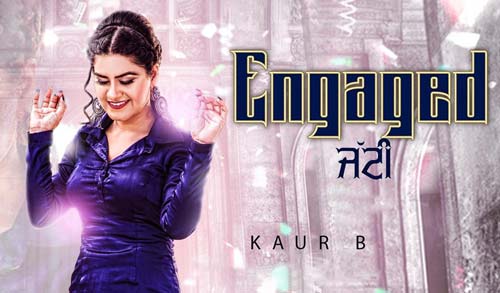 That's it.
All of the above are the possible popular new Punjabi songs 2018.
If you are aware of some alternative Punjabi songs download websites or have a question for InsTube music downloader, you can contact us via support@instube.com.
To get more information about Punjabi songs download, please keep visiting the HowTo section.
See More: