We always have the needs to download a song from some websites such as YouTube, SoundCloud, and Vimeo. Among those sites, the need for music download from YouTube is the largest.
Firstly, YouTube provides a library full of awesome music videos; second, the fact that YouTube doesn't support music download brings a lot of trouble.
Do you know how to download a song from YouTube?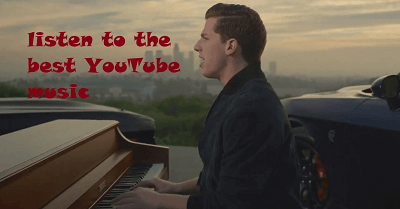 Top 10 Most Popular Songs on YouTube
Firstly, let's have a look at the top 10 most popular music videos on YouTube.
1. Despacito
Despacito is a song by Puerto Rican singer Luis Fonsi. Since August 2017, "Despacito" official music video has become the most-viewed video on YouTube. It became the first video on the site to reach the milestones of three, four, and five billion views.
2. See You Again
A song recorded by American rapper Wiz Khalifa, featuring American singer Charlie Puth. The track was a tribute to the late actor Paul Walker,
3. Shape of You
A song by English singer-songwriter Ed Sheeran. It is the third most pupolar songs on YouTube, which won the Grammy Award for Best Pop Solo Performance at the 60th Annual Grammy Awards.
4. Gangnam Style
This is the fifth most viewed and the fourth most liked video on YouTube. The music video was recorded by artist Psy and directed by Cho Soo-hyun.
5. Uptown Funk
It was released on Vevo and YouTube on 19 November 2014, recorded by British record producer Mark Ronson and American singer and songwriter Bruno Mars.
6. Sorry
Moved by Bieber's engagement to Hailey Baldwin? Go to YouTube to enjoy Justin Bieber's music video "Sorry".
7. Sugar
A song recorded by American pop rock band Maroon 5 for their fifth studio album. The plot of the music video was based on the story of the 2005 romantic comedy "Wedding Crashers".
8. Shake It Off
Shake it off is recorded by American singer and songwriter Taylor Swift. it is Swift's biggest Hot 100 hit to date, staying on the chart for 50 consecutive weeks.
9. Roar
A song by American singer Katy Perry for her fourth studio album, Prism. "Roar" was nominated for Song of the Year and Best Pop Solo Performance at the 56th Annual Grammy Awards.
10. Bailando
"Bailando" is a song by Spanish singer Enrique Iglesias. The music video is the first Spanish-language one that has been viewed over a billion times.
See Also: Cheat India Movie Songs to Add Your Playlist 2019
InsTube – The Best YouTube Music Downloader
These days, downloading a song from YouTube is not difficult, since there are many great music downloaders on the market. However, it should be noted that considering the copyright concerns, those music downloaders are not on Google Play. You can refer to why music downloader InsTube is not on Google Play to know more. Another thing is that not all music downloaders include YouTube. For example, you can't download a song from YouTube on SnapTube, which is a downloader too.
Read more: InsTube vs SnapTube: Which Is the Best Downloader APK
InsTube is the best YouTube downloader nowadays. We say it is the best since it provides the fastest and easiest way to download music from this website.
In addition, it provides many formats. You can download mp3 songs or you can download HD music videos.
Finally, InsTube provides a built-in video locker to protect your privacy. This music downloader has many other features which combine together to bring the best user experience to the public.
Now, you have known this YouTube music downloader. Let's have a look at how to download a song from YouTube with InsTube.
The Top Way to Download a Song from YouTube
There are many ways to download a song from YouTube. For example, you find an awesome song on YouTube.
You can just copy its URL and paste it into the search box of InsTube; you can also search and download a song on InsTube directly; finally, to those who are accustomed to listen to music on YouTube, they can also download a song on YouTube directly.
The contents below will give detailed steps to show you how to download a song from YouTube in these three ways.
Method 1: Download a Song on YouTube App
Here, we'll take download "See You Again" as an example.
Step 1: Search "See You Again" on YouTube
Open InsTube before you open YouTube app. Enter "see you again" into the search box of YouTube and as a list of results show, tap on the one you need.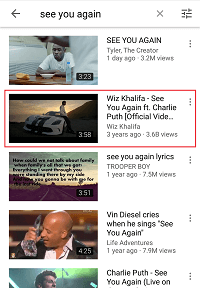 Step 2: "Share" and "Copy Link"
As the music video starts to play, you'll see a share button below it. Tap on that button and choose "copy link" on the pop-up page.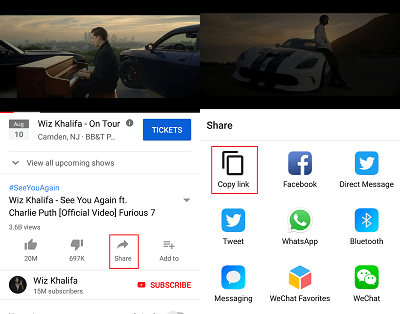 Step 3: Tap on the Download Button
After that, a red download button will appear on the button right corner of the screen. Tap it.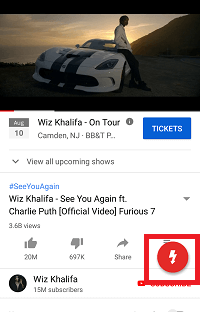 Step 4: Choose Format
Before the download starts, choose the format for the song. Then, tap on "fast download".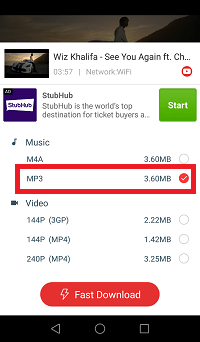 Step 5: Check the Song on InsTube
You can back to InsTube to check the download. Tap on the download icon on the upper right corner to enter the download files. Just tap on the green play icon if you want to play it.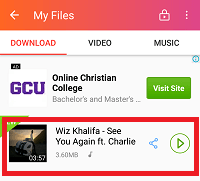 Read more:
Method 2: Download A Song on InsTube App
Step 1: Open InsTube and tap on YouTube icon on the homepage to enter its website. Search "See You Again" in the search box.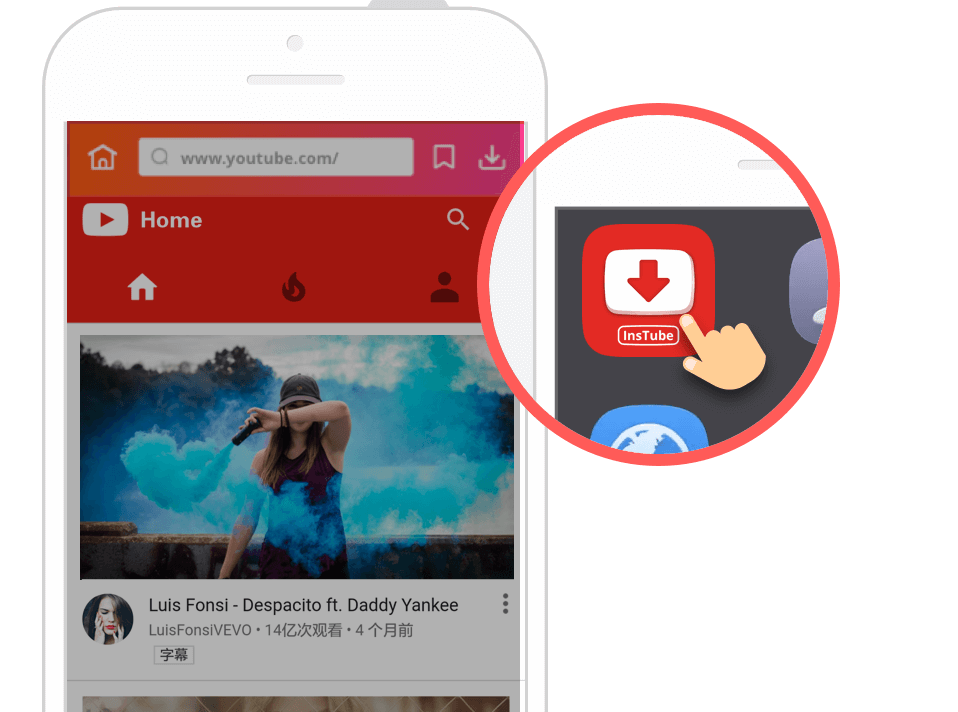 Step 2: Choose the one you need in the search results. As the song starts to play, the red download button will appear on the bottom right corner. tap on that button.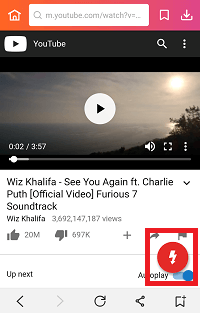 Step 3: A page will pop up telling you to choose the format. Choose the MP3 one and tap on "Fast Download".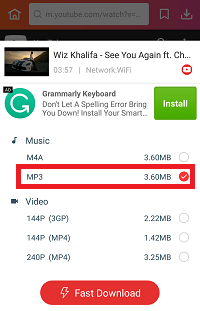 Step 4: Now, you can check your download by tapping on the download icon on the upper right corner.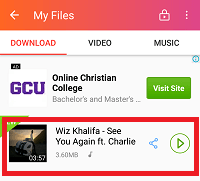 Method 3: Copy and Paste URL
As we talked above, you can also download a song from YouTube by copying its URL. You just need to paste the URL into InsTube and tap on the music to play it. Then, you can download the song with the steps above.
Now, you can get InsTube to start to download rocker songs, country songs, Hindi songs from YouTube. It is quite easy. If you have any problems with the download process, welcome to contact us at Facebook.
You May Also Like: