Mohabbatein movie song and the Hindi movie are still popular even though Mohabbatein has been known for almost 20 years.
As one of the high-grossing Bollywood movie box office film, Mohabbatein (2000) is a classic movie worthy of re-watching.
Today, in this guide, we will introduce to you Mohabbatein movie songs and its movie download resources.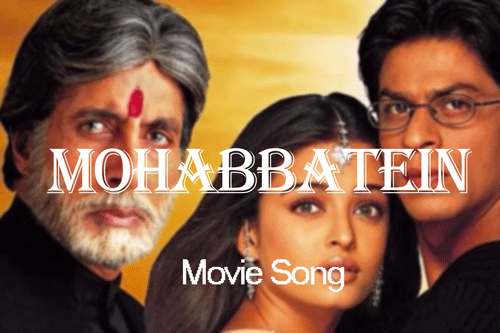 Mohabbatein Movie Song
With sales figures of 5 million, Mohabbatein album is another well-received soundtrack album after Dilwale Dulhania Le Jayenge movie album.
There are seven songs and two pieces of instrumental music on Mohabbatein movie soundtrack list, in a full length of about 50 min.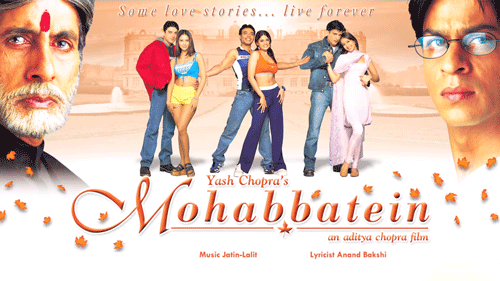 According to Mohabbatein movie song info, Jatin Lalit composed most of the music, who was also the music director for movies like DDLJ, Yaara Dildara, Kabhi Khushi Kabhi Gham, etc.
Besides, singers like Sonali Bhatawdekar, Ishaan Dev, Lata Mangeshkar, etc. performed on Mohabbatein movie songs.
Now, let's have a look at these best-selling Mohabbatein movie songs: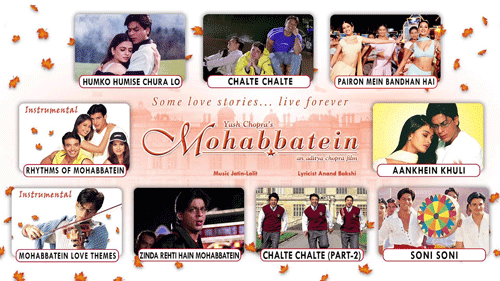 Humko Humise Chura Lo
This song is the first soundtrack deserving praises in Mohabbatein.
If you have watched the movie, you will find Humko Humise Chura Lo is a song perfect for ballroom dancing.
Along with Udit Narayan, Lata Mangeshkar sang in a tune of pleasure.
Both the singers made it the best soundtrack of the movie.
Click to check "Humko Humise Chura Lo" lyrics
Chalte Chalte (With 2 Versions)
You may find we've listed only six soundtracks here.
But where is the seventh song?
It is Chalte Chalte that has two different versions in this album.
In version 1, the delightful tune of the singer group is reminiscent of the exact footage in Mohabbatein, while in version 2, you will steep in the slow tune even if it is not played in the film.
Click to check "Chalte Chalte" lyrics
Aankhein Khuli
The song opens with Shah Rukh Khan's monologue and then comes into a pleasing tune with orchestral music.
The song video shows the grand occasion of that party. Moreover, here is the music video of this Mohabbatein movie song:
To most of the people, Anakhein Khuli is the best original score, and you can still listen to this everywhere.

Pairon Mein Bandhan Hai
It is a 7-minute song in Punjabi style performed by Sonali Bhatawdekar, Ishaan Dev, Pritha Mazumdar, Udhbav Ohja, Shweta Pandit and Manohar Shetty.
Click to check "Pairon Mein Bandhan Hai" lyrics
Soni Soni
It is another song with joyous Punjabi style, featuring most of the rhythm on percussion.
Click to check "Soni Soni" lyrics
Zinda Rehti Hain Mohabbatein
This song integrates both percussion and orchestra.
It's known that all the songs in the album stand for each of the main characters.
Therefore, the song hints a sad finale to the roles.
Click to check "Zinda Rehti Hain Mohabbatein" lyrics
Mohabbatein Love Themes (Instrumental Music)
Have you ever felt this a romantic theme music?
Let's enjoy the fine and magic violin in this music:
Rhythms of Mohabbatein (Instrumental Music)
The music is suitable for dancing due to its strong beat, and you can hear some melody of Aankhein Khuli.
How to Download Mohabbatein Movie Songs MP3
You can use InsTube music and video downloader app to get each Mohabbatein movie song in MP3 format:
It takes only three steps to download music from Mohabbatein album:
Step 1. Download and Install InsTube Music Downloader
Get the app directly:

Step 2. Find Movie Songs
In InsTube, find Mohabbatein movie song in single or album from YouTube, Facebook, or other music video sites.
Also, you can paste the URL to the search bar.
Then, tap the red download button.
Step 3. Choose File Formats
Select decent audio quality you want.
For example, MP3 format.
And then, tap "Fast Download".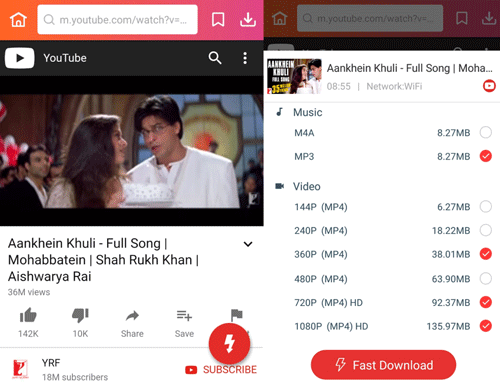 </p>
Then, check your song MP3 in "My Files".
Now, directly listen to and download all the Mohabbatein movie songs in jukebox:
Besides music, you can also download music video and even Mohabbatein full movie with InsTube.
See the next part:
Mohabbatein Full Hindi Movie Download in MP4 HD
Before the Mohabbatein movie download, let's learn about some information about this film.
About Mohabbatein (2000)
Original Title: Mohabbatein (AKA: Love Stories, मोहब्बतें)
Genre: Musical, Drama, Romance
Language: Hindi
Release Date: 27 October 2000
Length: 216 min
Box Office: ₹ 900 million
Quality: 360p
Size: 200 MB
Director: Aditya Chopra
Starring:

Shah Rukh Khan - Raj
Amitabh Bachchan - Narayan
Aishwarya Rai Bachchan - Megha
Uday Chopra - Vicky
Jimmy Sheirgill - Karan
Jugal Hansraj - Sameer
Shamita Shetty - Ishika
Preeti Jhangiani - Kiran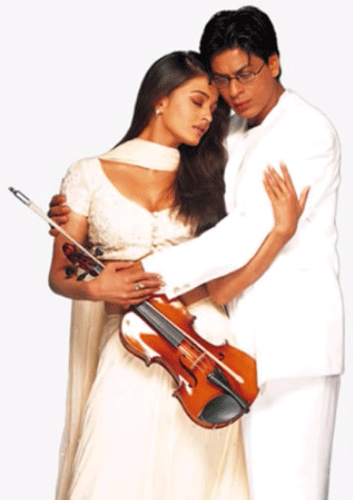 Synopsis of Mohabbatein Film
Mohabbatein tells about the battle between two men and their opposing beliefs.
Narayan (Amitabh Bachchan) is a strict headmaster of an all-boys college, who believes that love leads to pain and weakness.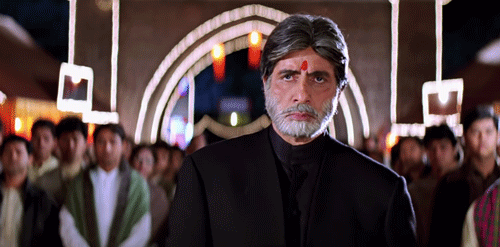 And Raj (Shah Rukh Khan) is the music teacher who encourages his three students Vicky (Uday Chopra), Sameer (Jugal Hansraj) and Karan (Jimmy Sheirgill) to stay loyal to their loves.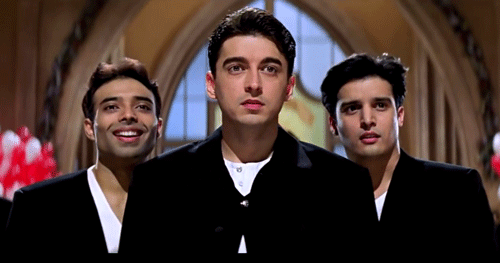 Meanwhile, Raj falls in love with Megha (Aishwarya Rai Bachchan), the only daughter of Narayan.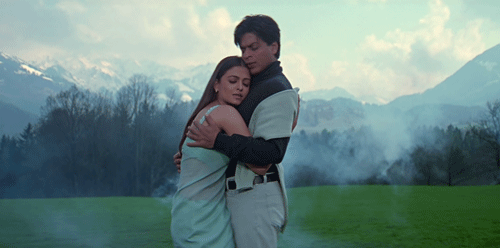 One day, Raj defies the rules and helps the boys to organize a fellowship party.
They invite girls from an all-girls college to the party, but finally, the party is stopped by Narayan, and Raj is expelled.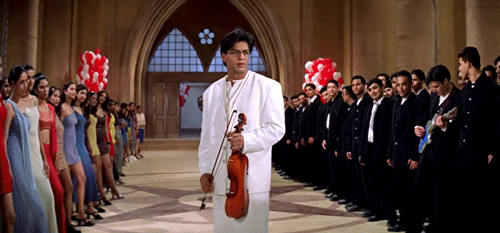 After that, Raj has to go to a length for his love.
Can Raj and the boys follow their hearts against all the odds and finally be together with their loves?
Will the film end in a happy ending?
Download Mohabbatein Hindi Movie
Way 1: You can use InsTube to download Mohabbatein Hindi movie in 360p or 720p in MP4 format.
Please refer to the steps of Mohabbatein movie songs download.
Available YouTube movie link:
https://youtu.be/UaoJdnZMDsw
Way 2: Download Mohabbatein full Hindi online from uTubeMate.com:
Mohabbatein Full Movie Download from uTubeMate: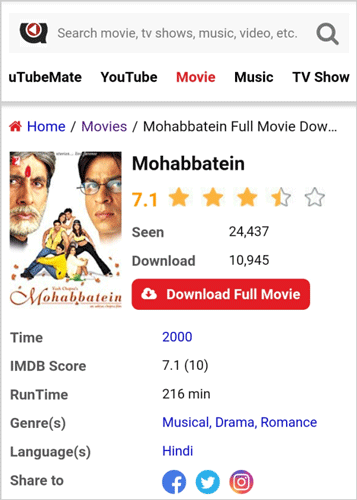 For more Bollywood, Punjabi or Telugu total film resources, please add this site to your bookmark and keep your eye on the ball.
Share with your friends on Facebook if you like this post.
See Also: Latest Bollywood Movie Box Office Collection List
Note: If the Mohabbatein movie song download links are Not Available anymore, please contact support@instube.com, and we will update the resources as soon as possible.