Vevo is a leading video site nowadays.
You can find a large number of the latest Vevo music videos of your loving singers on this platform, such as Vevo Christian music videos, Vevo pop music videos, Vevo rock music videos, Vevo music videos of Taylor Swift, Vevo hip hop music videos and more.
Most of the Vevo songs can also be found and enjoyed on YouTube, the largest video websites.
But there is a problem, neither Vevo nor YouTube allows users to download those music videos to their Android devices.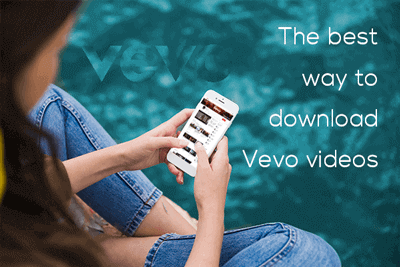 The problem can't stop users from using them to watch videos, but it does bring some inconvenience.
For example, if you haven't saved your loving MVs to your Android, you are not able to enjoy them when you are in an area without Wi-Fi connection.
In this case you may wonder the top way to get Vevo music videos downloaded to your smart phone.
What Is the Best Way to Download Vevo Music Videos
As for free Vevo videos download, the first thing comes to your mind may be Vevo video downloaders.
However, since there are many video music downloaders on the market, you should know some tricks to find the one you really need.
If you are looking for a video downloader, please pay attention to these aspects:
1. App Security
All users expect the app they install on their device is safe. So, confirm the security of the app before you install it to your device. For example, if you go to the official website of InsTube video downloader, you'll find that it is an app secure enough because of the verification of anti-malware websites like McAfee, Lockout and CM Security. Users can find this app in many famous sites like Uptodown.com and CNET.com.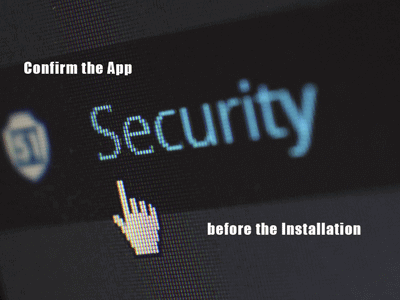 2. The Features of the Downloader
You need to pay attention to the core features of the Vevo video music downloader you need.
For instance, many people would like to download HD videos. Then, a downloader features 1080p or 4K music videos downloading will satisfy users much better.
3. Users' Personal Privacy
Some apps acquire more information than they need, which may be in danger of revealing your privacy.
Pay attention to the privacy policy of the app before you start using a Vevo music video downloader.
InsTube, a free Vevo video and music downloader, provides you much convenience to download Vevo music videos.
In fact, this downloader is not only limited to grab Vevo videos, but also allows users to download videos from other 100+ sites, like YouTube, Facebook, Soundcloud, Dailymotion, Vimeo, WhatsApp, etc.
How to Get Vevo Music Videos via InsTube Music Downloader
It is an easy process to get Vevo music videos using InsTube music downloder.
Firstly, you need to install InsTube video downloader app onto your Android:

Simply visit InsTube official website to get the APK and go to "how to do install InsTube" for detailed instructions.
After that, download your favorite Vevo music videos and enjoy yourself.
Now, look at the content below to see the concrete steps to do download the Vevo music videos you are fond of.
Step 1: Find Vevo Music Video within InsTube
Launch InsTube app and you will see a list of several hot sites on the top. Then you can find Vevo site icon on the homepage. Tap on the Vevo icon to enter that website.
Search for the music video you want to download in the search box of Vevo.
When the search results display on the screen, just tap on the one you need.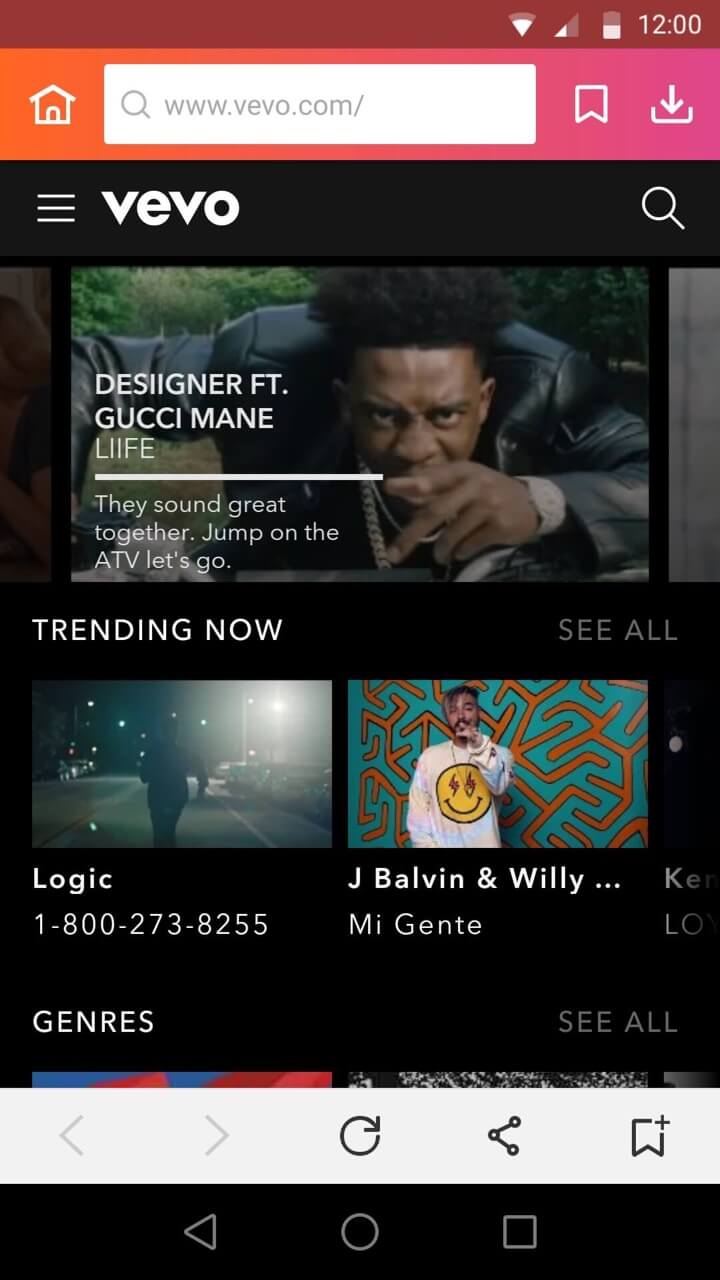 Step 2: Tap on the Video Download Button
A red download button will appear as soon as the video starts to play. Tap on the button to confirm your Vevo music video downloading.
Step 3: Choose Formats and Download the Vevo Music Videos
Before the download starts, a menu will pop up, reminding you to choose the video formats.
The music downloader allows you to convert the music video to MP3 or M4A format so that you can enjoy the audio of the songs any time.
After the selection, tap on "Fast Download" button to download the multimedia files.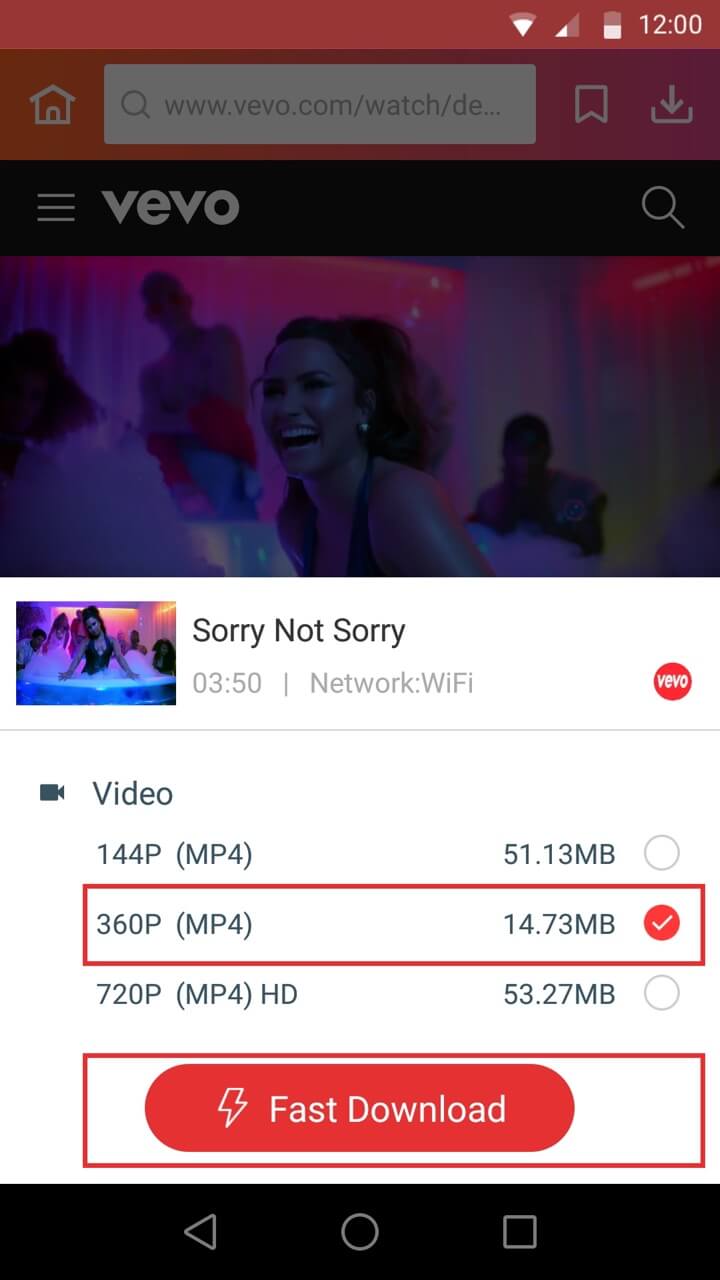 When it completes the video download, you can check the downloads in "My Files" by tapping on the icon on the upper right corner.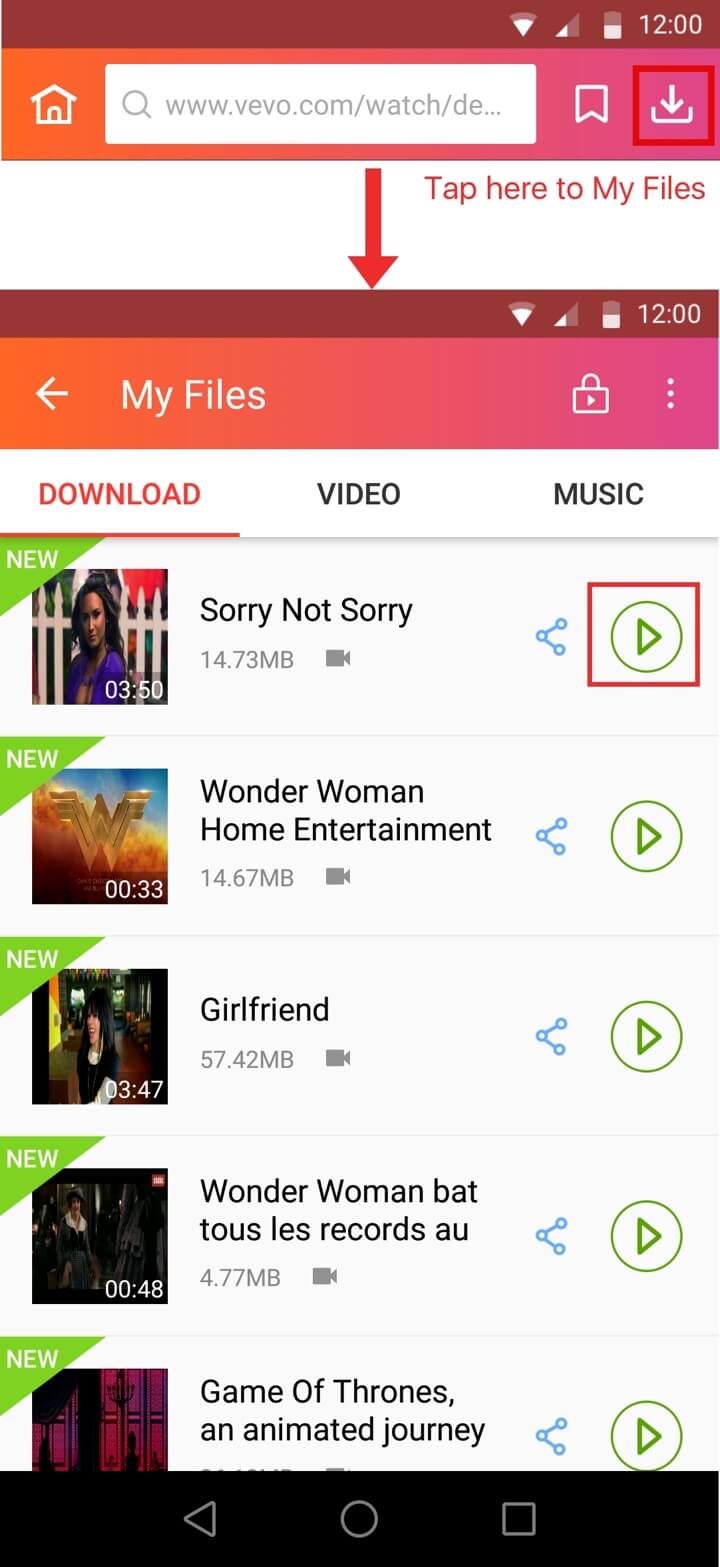 Besides the method above, you can also follow all these 6 ways to download as many videos as you like, not only from Vevo but from all 100+ sites supported by InsTube. You can download several videos at the same time.
Moreover, the Vevo music video downloader also supports credits-to-money exchanging, private videos locker and other interesting features.
For more information, see InsTube user manual.
This is all above how to use InsTube video downloader app to download your favorite Vevo music videos.
If you have any problems, please contact us by visiting Facebook.
Enjoy your music videos and enjoy your day.