Veer-Zaara full movie hit the screen on 12 November 2004. As one of the Bollywood blockbusters, Veer-Zaara (2004) had Yash Chopra as the director while Shah Rukh Khan, Preity Zinta, and Rani Mukerji as the leading roles.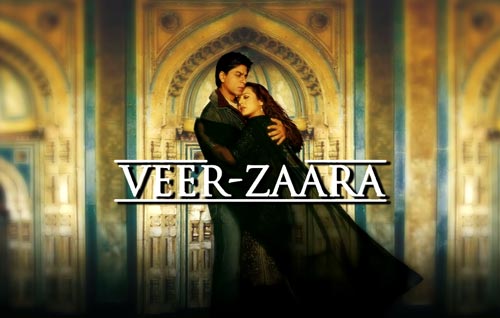 The Hindi romantic movie is about an Indian pilot traveling to Pakistan for his beloved girl but experiencing 22 years in the Pakistani jail.
Well, if you are going to re-watch this action film weekend, InsTube Movie will tell more about Veer-Zaara full movie, songs, cast, and more.
Content:
Veer-Zaara (2004)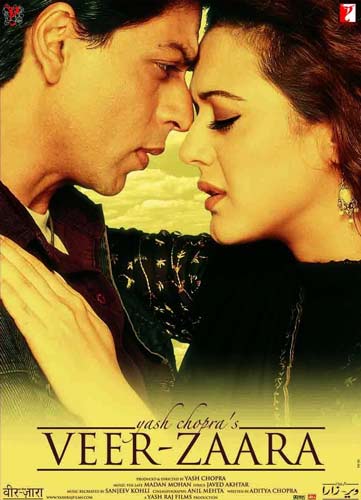 The following is some basic info about the film:
Original Title: Veer-Zaara
AKA: Veer & Zaara
Language: Hindi
Genre: Drama, Family, Musical, Romance
Release Date: 12 November 2004
Runtime: 192 min
Box Office: ₹976.4 million
Director: Yash Chopra
Cast: Shah Rukh Khan, Preity Zinta, Rani Mukerji
Now, let's see more details:
Movie Review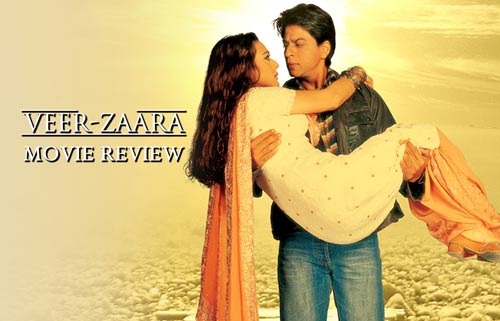 Veer-Zaara (2004) is one of the highest-grossing Bollywood blockbusters. With a big success in the box office (global ₹976.4 million) of the year, the Hindi romantic drama almost swept the nomination board at the 50th Filmfare Awards. And finally, the film won 32 awards at various film awards, including the Best Film at the 6th IIFA Awards.
Next, let's check more of Veer-Zaara full movie:
Plot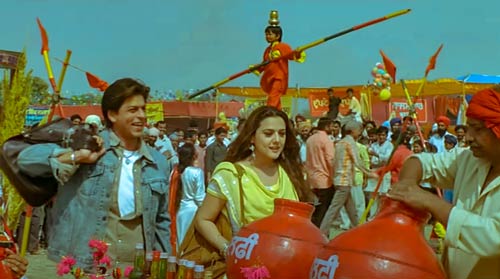 Veer (Shah Rukh Khan) is a pilot serving in the Indian Air Force. One day, he rescues a young lady in a bus accident. The lady is Zaara (Preity Zinta), daughter of a Pakistani politician, and she comes to India for her Sikh governess's final rites.
Relieving from the accident, Zaara receives Veer's invitation to his village for the celebration of a festival. But gradually, Veer falls for Zaara. However, Veer dare not confess his feeling to Zaara at the train station because he meets Zaara's fiancé Raza (Manoj Bajpayee).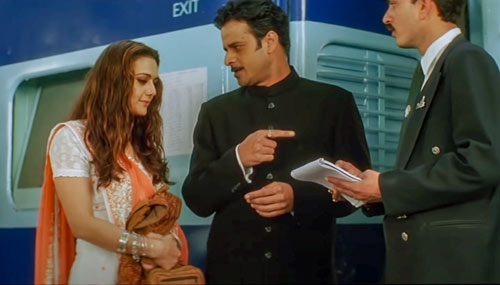 Bravely, Veer expresses his love to Zaara before they bid farewell to each other even though both will not meet again.
After returning to Pakistan, Zaara realizes that she falls in love with Veer, too. But she will marry Raza due to her father Jehangir's (Boman Irani) political career. So, Zaara falls in the grip of anxiety. Then, Zaara's friend contacts Veer and hopes Veer could help Zaara.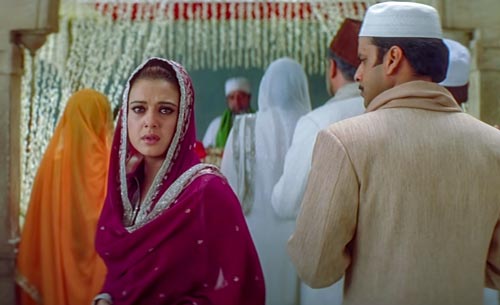 Veer arrives in Pakistan at the cost of quitting the IAF. But when he meets Zaara again, their relationship gets opposed by Zaara's family. For all concerned and to save the family's reputation, Veer has to keep this quiet and is about to back India.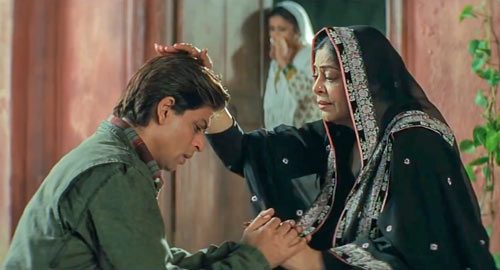 Nonetheless, it provokes Raza's ire as he knows Zaara's feeling for an Indian. To appease the anger, Raza stops Veer from leaving Pakistan and falsely charges Veer for being a spy. After that, Veer gets imprisoned in Pakistan.
As prisoner No. 786, Veer has been in prison for 22 years now for protecting Zaara's honor.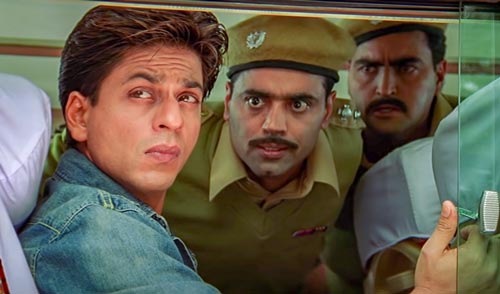 So, what happened to Veer in the past 22 years?
Who will help Veer get out of the prison?
Where is Zaara now?
Similar Movies:
Cast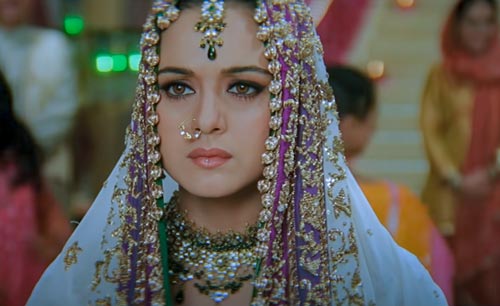 Preity Zinta starred opposite Shah Rukh Khan as the leading female in Veer-Zaara (2004) Hindi movie.
In the film, Zaara is a Pakistan politician's daughter about to be married. Zaara accepts the arranged political marriage without resistance until she meets an Indian pilot during her visit to India. Then, Zaara can't help falling in love with Veer. But their relationship lands Veer in jail until his human rights lawyer comes to his defense after 22 years. On the other hand, Zaara shows her fidelity to Veer by staying at his village after misconceiving his death.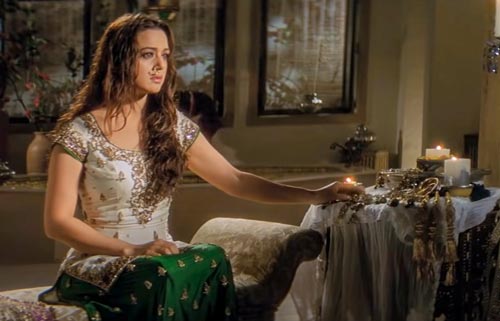 In actuality, Kajol was roped in to play the female lead in the beginning as she had been in many scenes with SRK. But due to some reasons, Khan's screen-couple rejected the role. So, Zinta essayed the character. Before then, Zinta also played opposite Aamir Khan in Dil Chahta Hai (2001).
Though Zinta has played many characters in western style, the character Zaara in new style made Zinta striking after the film release. Even, to make it perfect, Zinta learned and improve her Urdu diction.
The main cast: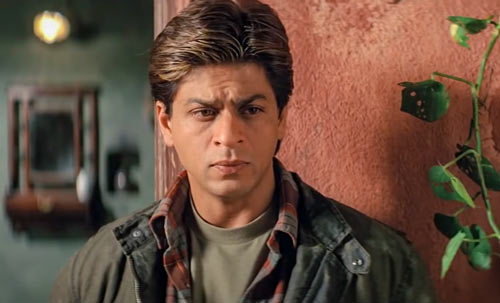 Shah Rukh Khan - Veer
Preity Zinta - Zaara
Rani Mukerji - Saamiya
Manoj Bajpayee - Raza (Zaara's fiancé)
Divya Dutta - Shabbo (Zaara's friend and maid)
Boman Irani - Jehangir (Zaara's father)
Kirron Kher - Mariyam (Zaara's mother)
Amitabh Bachchan - Choudhary (Veer's uncle)
Hema Malini - Saraswati (Veer's aunt)
Zohra Sehgal - Bebe (Zaara's governess)
Tom Alter - Raltaaf (Zaara's family doctor)
Veer-Zaara Songs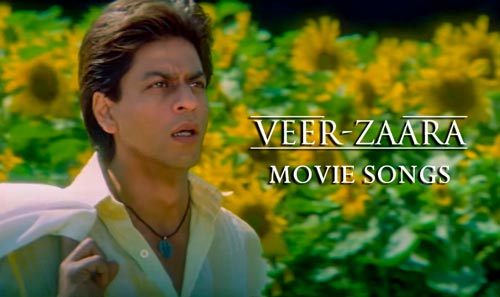 Madan Mohan composed the song music and Sanjeev Kohli made the recreation, while Javed Akhtar penned the lyrics. Plus, Javed Akhtar also wrote lyrics for movies like Raees (2017), Gully Boy (2019), Panga (2020), etc.
The movie album for Veer-Zaara contains 11 soundtracks. Among the songs, Javed Akhtar's "Tere Liye", "Aisa Des Hai Mera", and "Main Yahaan" received more attention, and Akhtar won the Best Lyricist at Filmfare Awards. Besides, the album also became the best seller of the year.
Veer-Zaara Songs List:
"Tere Liye"
"Main Yahaan Hoon"
"Aisa Des Hai Mera"
"Aaya Tere Dar Par"
"Do Pal"
"Yeh Hum Aa Gaye Hain Kahaan"
"Hum To Bhai Jaise Hain"
"Kyon Hawa"
"Lodi"
"Tum Paas Aa Rahe Ho"
"Jaane Kyon"
Note: You can download Veer-Zaara songs in MP3 from YouTube with a YouTube video downloader app.
Veer-Zaara Full Movie Download in Hindi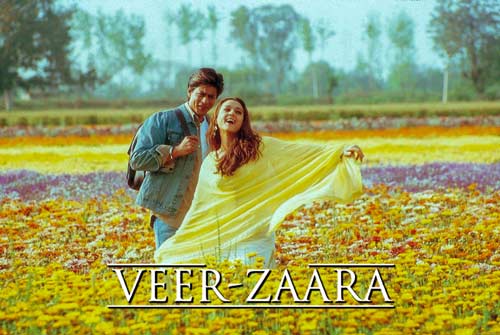 To protect the movie copyright, we recommend online watch Veer-Zaara full movie or download it via movie sites with the copyright.
Due to the COVID-19 epidemic, many OTT platforms have allowed the latest movie streaming, such as Hotstar, Netflix, Zee5, Amazon Prime Video, etc. And Veer-Zaara Hindi movie is also available now.
But how should we download Veer-Zaara full movie in Hindi?
How to Download the Movie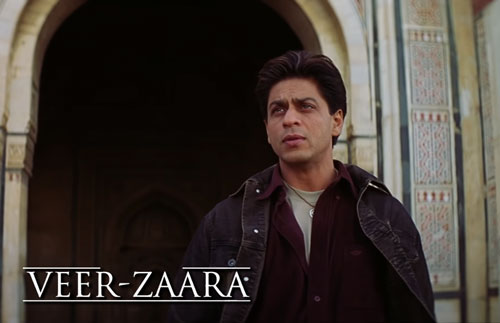 Well, Veer-Zaara Full Movie Online Watch or Trailer Download is available on many movie sites. But you may not want your Android phone to be installed with various video apps.
Then, why not try an all-in-one solution?
What if a movie downloader app that features all the legal movie sites?
For example, InsTube.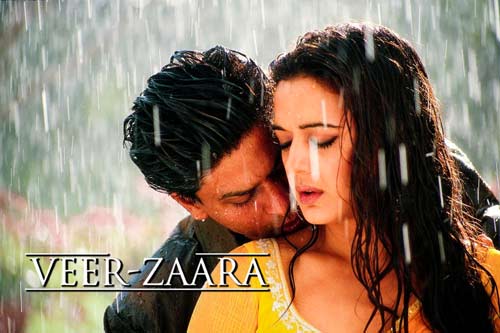 Download Veer-Zaara Full Hindi Movie [HD]

It is a FREE video downloader app featuring a browser directly connected to 100+ movie sites.
So, you can Download Veer-Zaara 2004 Full Movie in HD 720p from legit sites: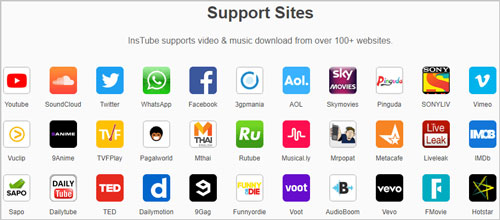 Note: Don't refer to Veer-Zaara Full Movie Download from any copyright infringement site.
As we all know, there are threats of movie leaked online on torrent sites, like
Filmywap
TamilRockers
PagalWorld
uTorrent
FouMovies
Bolly4u
Filmyzilla
Openload
MovieZ
123 MKV
Dailymotion
Torrentz2
…
Also, there are the search engines full of results with keywords like Veer Zaara Full Movie HD 1080p Download, Veer-Zaara Full Movie English Subtitles, Veer-Zaara full movie download filmyhit, Veer-Zaara songs download MP3 and more.
But we still recommend you watch the movie at a local theatre or download it from sites with the copyright. If we do not download leaked movies, then piracy sites may gradually decrease Veer-Zaara movie download.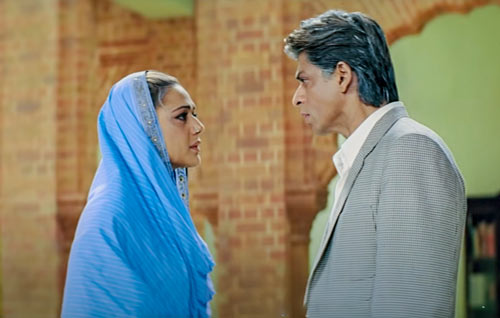 That's it.
This is all about Veer-Zaara Full Movie Download.
Share with your friends on Facebook if you like this post.
Read More: