Jab Tak Hai Jaan full movie hit the theatre screen on 13 November 2012.
As director Yash Chopra's effort, Jab Tak Hai Jaan (2012) Hindi romantic drama features Shah Rukh Khan, Katrina Kaif, and Anushka Sharma in the pivotal roles.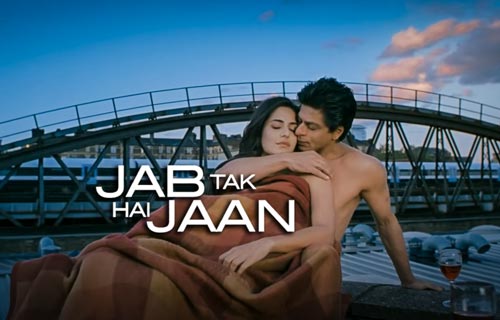 In brief, the Bollywood movie tells a love story of a soldier's risk of life for his beloved lady.
Well, if you are going to re-watch this Hindi film, here, InsTube Movie will tell more about Jab Tak Hai Jaan full movie, songs, cast, and more.
Content:
Jab Tak Hai Jaan (2012)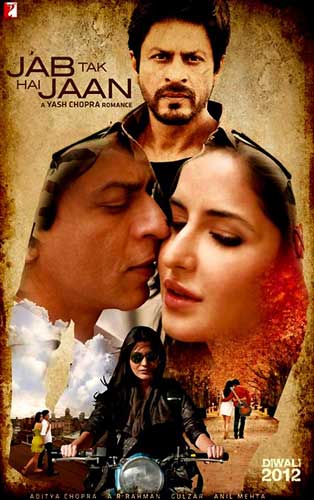 The following is some basic info about the film:
Original Title: Jab Tak Hai Jaan
AKA: As Long As I Live, London Ishq, J.T.H.J.
Language: Hindi
Genre: Drama, Romance
Release Date: 13 November 2012
Runtime: 176 min
Box Office: ₹120.85 crore
IMDb Score: 6.7/10
Director: Yash Chopra
Cast: Shah Rukh Khan, Katrina Kaif, Anushka Sharma
Now, let's see more details:
Movie Review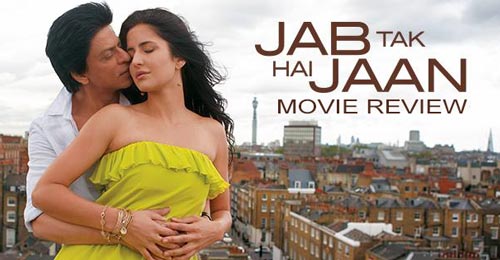 As a hit in 2012, Jab Tak Hai Jaan earned over ₹120 crore lifetime. The film became a box-office success once released and received positive reviews and praise. Plus, the Bollywood movie also won many awards in the film festivals, including Filmfare Awards and IIFA Awards.
Next, let's check more of Jab Tak Hai Jaan full movie:
Plot
What is the story of Jab Tak Hai Jaan (2012)? Now, let's have a look at how it is: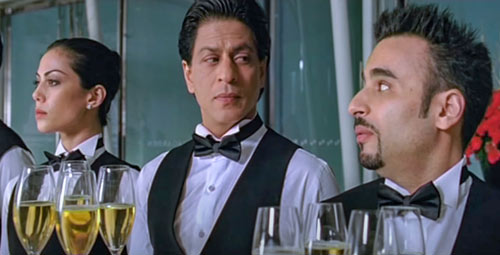 Samar (Shah Rukh Khan) is a street musician struggling for his life in London. Also, he works as a waiter in his part-time job to make some extra money.
One day, during the working, Samar meets Meera (Katrina Kaif), who is motherless and gets dominated by her father, including her marriage.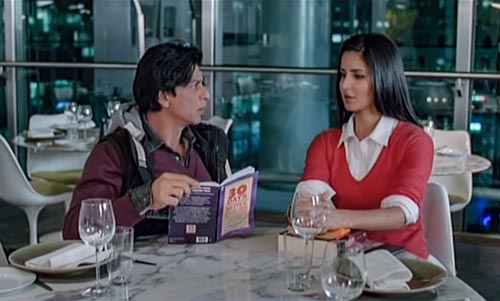 After that, Samar often meets Meera praying at a church. Gradually, they fall in love with each other. Samar learns about Meera's past and helps her turn up out of the blue. So, Meera breaks her engagement arranged by her father.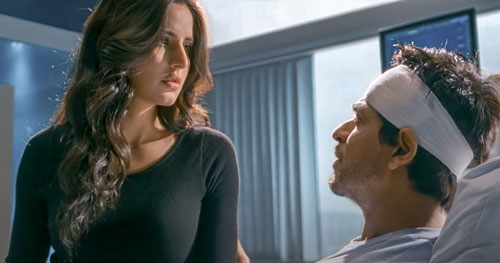 However, Samar encounters a severe accident after that. So, Meera prays and decides to leave Samar as long as he recovers. But when Samar recovers, he decides to risk his life and hopes for Meera's back.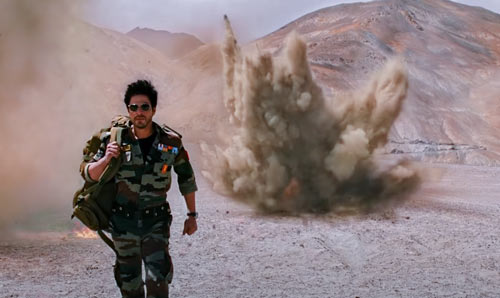 Then, Samar joins the army and becomes a soldier for the Bomb Disposal Squad.
Years later, during a task, Samar saves Akira (Anushka Sharma), a documentary filmmaker. Then, Akira is about to make a film about Samar and his bomb-disposal squad.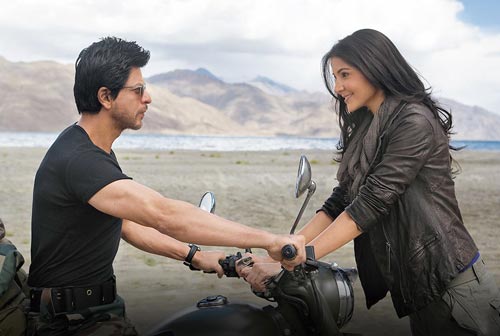 Gradually, she falls for Samar. But she also finds Samar's dairy about Meera of the earlier years.
What will Akira do?
Will Samar be together with Meera or Akira?
Cast
Shah Rukh Khan as Samar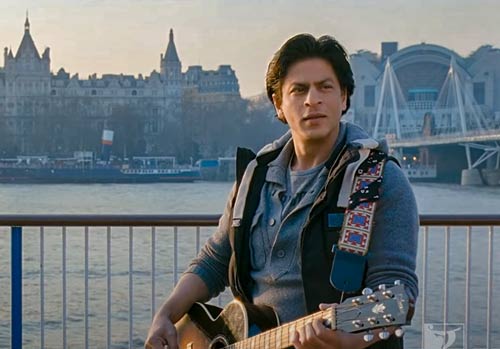 Shah Rukh Khan played the leading man, Samar, in Jab Tak Hai Haan (2012) Hindi movie. In the film, Samar is a devoted man to his beloved Meera. But due to Meera's faith in God and his retrograde amnesia after the accident, Samar gets a whole lot worse before reuniting with Meera.
SRK, the Bollywood King, made JTHJ one of his masterpieces. Besides the film, you may be familiar with his other super-hits or blockbusters, such as
Katrina Kaif as Meera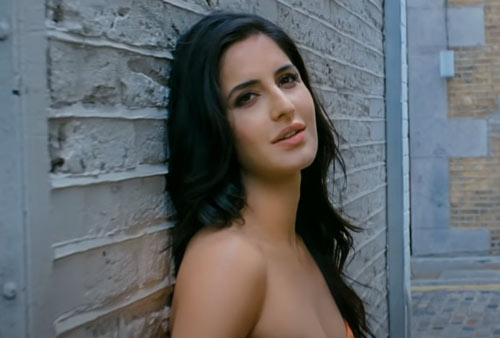 Katrina Kaif was roped in JTHJ as the leading lady, Meera. As a Christian, Meera loves Samar but has to fulfill her promise to God and leaves Samar, which makes both love-birds miserable. Fortunately, she realizes her mistake finally and reunites with Samar.
Katrina Kaif is one of the high-paid Bollywood superstars. She did a good job in the movie and performed to make every frame as perfect as possible. And her other notable films are
Anushka Sharma as Akira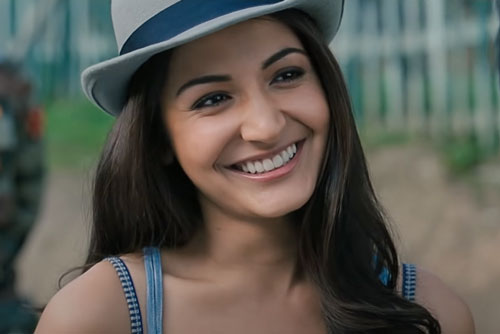 Anushka Sharma acted as the female supporting role, Akira. As a filmmaker, Akira is about to create a documentary about Samar after he rescued her. She develops a crush on Samar but does not take him but helps him reunite with Meera.
Opposite SRK in 2008, Anushka Sharma made her debut Rab Ne Bana Di Jodi a commercial success. Plus, Sharma also showed her brilliant performance in high box-office films like
The main cast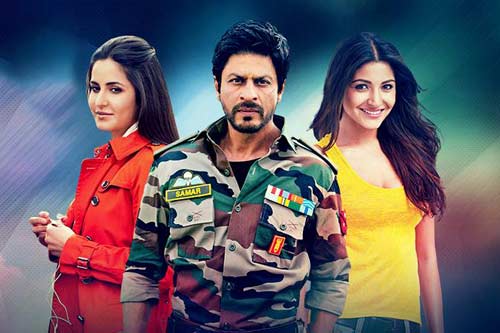 Shah Rukh Khan - Samar
Katrina Kaif - Meera
Anushka Sharma - Akira
Jay Conroy - Roger (Meera's fiancé)
Sarika - Dr. Zoya Ali Khan
Andrew Bicknell - Frank (Samar's boss)
Sharib Hashmi - Zain (Samar's best friend)
Jasmine Jardot - Maria (Zain's wife)
Jahidul Islam Shuvo - Major's friend
Gireesh Sahedev - Captain Jagdeep Deewan
Amarinder Sodhi - Captain Kamal Singh
Jab Tak Hai Jaan Songs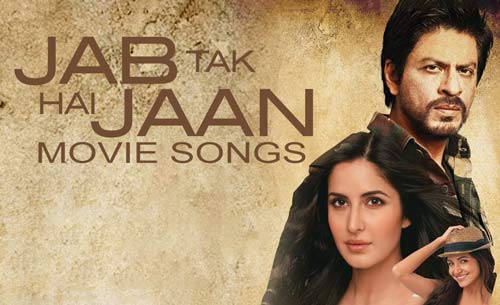 The movie album for Jab Tak Hai Jaan contains 10 soundtracks, in which "Saans" and "Jab Tak Hai Jaan" have two versions respectively. A. R. Rahman composed the song music while Gulzar, Aditya Chopra, Lady Kash, and Krissy penned the lyrics.
AR. Rahman also composed music for over 145 movies, like Ghajini (2008), Mom (2017), 2.0 (2018), Dil Bechara (2020), etc.
Jab Tak Hai Jaan Songs List:
"Challa"
"Saans"
"Ishq Shava"
"Heer"
"Jiya Re"
"Jab Tak Hai Jaan"
"Ishq Dance"
"Tonight I'm Gonna Dance"
Note: You can get Jab Tak Hai Jaan songs download in MP3 from YouTube with a YouTube video downloader app.
Jab Tak Hai Jaan Full Movie Download in Hindi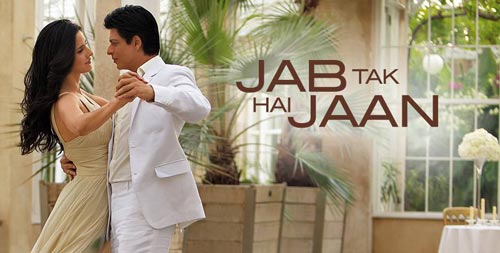 To protect the movie copyright, we recommend online watch Jab Tak Hai Jaan full movie or download it via movie sites with the copyright.
Due to the COVID-19 epidemic, many OTT platforms have allowed the latest movie streaming, such as Hotstar, Netflix, Zee5, Amazon Prime Video, etc. And Jab Tak Hai Jaan Hindi movie is also available now.
But how should we download Jab Tak Hai Jaan full movie in Hindi?
How to Download the Movie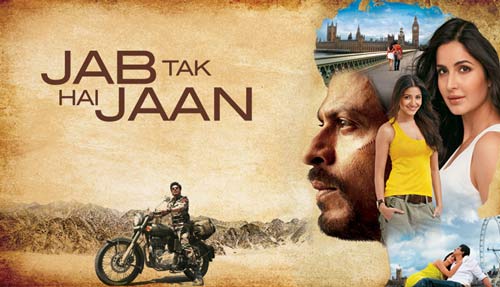 Well, Jab Tak Hai Jaan Full Movie Online Watch or Trailer Download is available on many movie sites. But you may not want your Android phone to be installed with various video apps.
Then, why not try an all-in-one solution?
What if a movie downloader app that features all the legal movie sites?
For example, InsTube.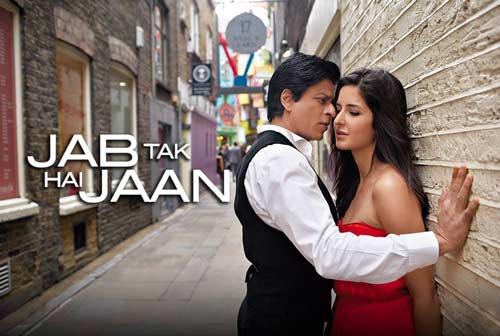 Download Jab Tak Hai Jaan Full Movie 720p in Hindi [HD]

It is a FREE video downloader app featuring a browser directly connected to 100+ movie sites.
So, you can Download Jab Tak Hai Jaan 2012 Full Movie in HD 720p from legit sites: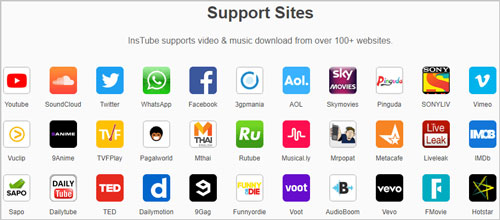 Note: Don't refer to Jab Tak Hai Jaan Full Movie Download from any copyright infringement site.
As we all know, there are threats of movie leaked online on torrent sites, like
Filmywap
Filmymeet
TamilRockers
PagalWorld
Vidmate
123mkv
Bolly4u
Mkv Movies King
Movierulz
Openload
MovieZ
Dailymotion
Torrentz2
…
Also, there are the search engines full of results with keywords like Jab Tak Hai Jaan Movie Download Bestwap, Jab Tak Hai Jaan Full Movie Download Filmyzilla, Jab Tak Hai Jaan Full Movie Free Download Mobile MP4, and more.
But we still recommend you watch the movie at a local theatre or download it from sites with the copyright. If we do not download leaked movies, then piracy sites may gradually decrease Jab Tak Hai Jaan movie download.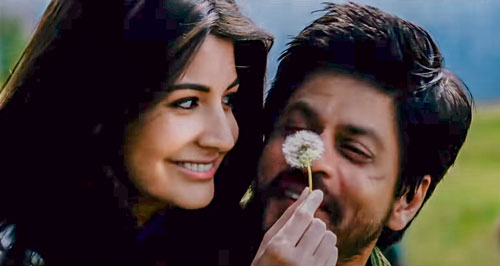 That's it.
This is all about Jab Tak Hai Jaan Full Movie Download.
Share with your friends on Facebook if you like this post.
Read More: