Dil Chahta Hai full movie has been on the boards for almost 20 years, and as it's reported that a sequel to the much-loved film will be released in 2022.
Do you expect the return of the three lead stars: Aamir Khan, Saif Ali Khan and Akshaye Khanna?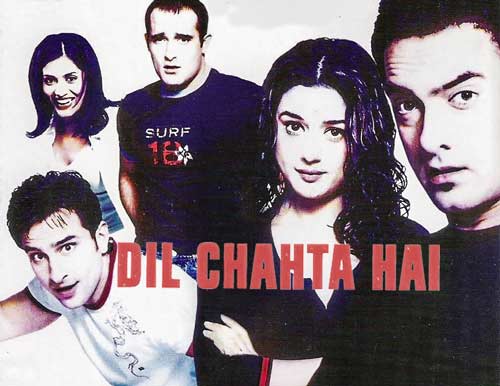 It may be fun that the trio shares the screen again in this benchmark film on friendships in their 50.
If you are going to re-watch Dil Chahta Hai movie this weekend, then InsTube Movie will review Dil Chahta Hai full movie here.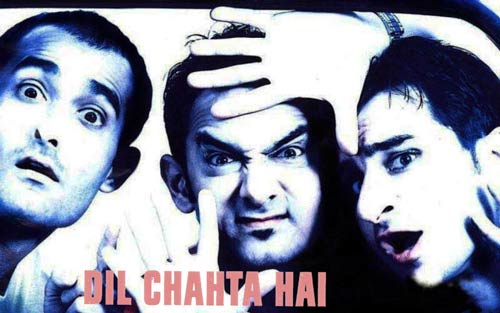 Content:
Dil Chahta Hai (2001)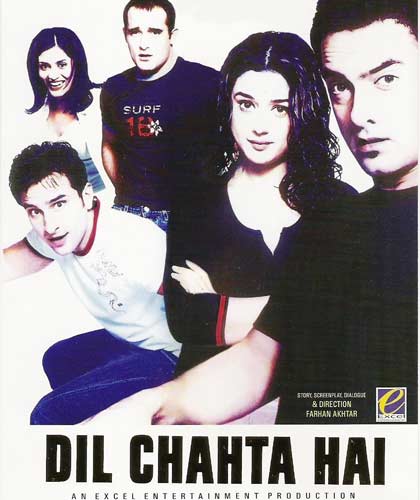 The following is some basic info of the film:
Original Title: Dil Chahta Hai
AKA: D.C.H., What the Heart Wants, Do Your Thing
Language: Hindi, English, Urdu
Genre: Comedy, Drama, Romance
Release Date: 10 August 2001
Runtime: 185 min
Box Office: ₹456 million
Director: Farhan Akhtar
Cast: Aamir Khan, Saif Ali Khan, Akshaye Khanna
Now, let's see more details:
Movie Review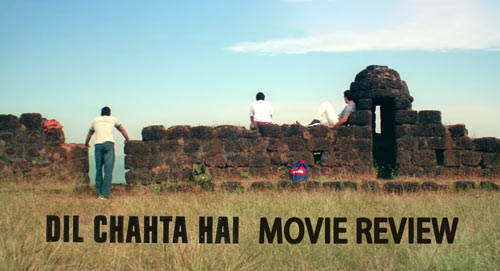 Dil Chahta Hai movie is one of the popular Bollywood movies that screened at famous film festivals and received important film awards.
Portraying the characters in urban and upper-class life, DCH movie is Farhan Akhtar's directorial debut, but it shot to a blockbuster and change the game rules of Bollywood movies.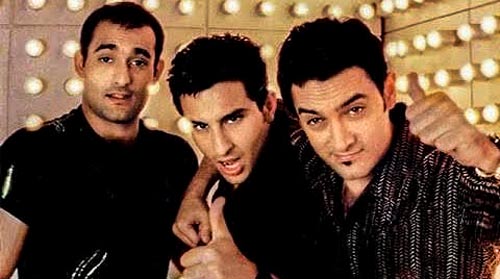 It is believed that there will be all female characters if director Farhan Akhtar makes the sequel of DCH. But Akshaye Khanna has told Farhan to wait till all of the three are over 50, and then they will act in Dil Chahta Hai 2.
Next, let's check more of Dil Chahta Hai full movie:
Plot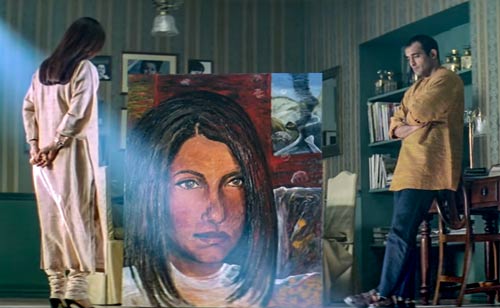 Three best friends: Akash (Aamir Khan), Sameer (Saif Ali Khan) and Sid (Akshaye Khanna) plan a trip to Goa after their graduation from college. After that, the trio starts their relationships with three ladies.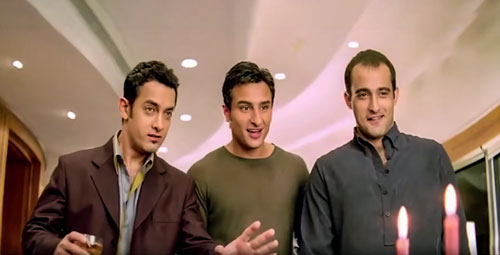 Breaking up with his ex-girlfriend, Sameer falls for Pooja (Sonali Kulkarni) at first sight, who has been in a relationship with a young man. This makes Sameer hesitated to express his feeling to Pooja.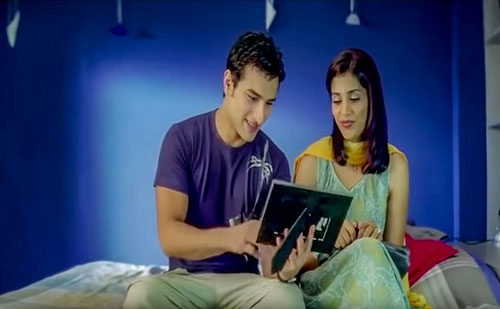 Sid falls for Tara because as a next-door old lady who has divorced her ex-husband, Tara often encourages Sid and supports his love for painting.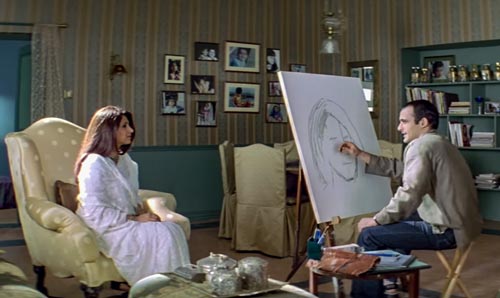 But Akash doesn't believe in love and sneers Sid about this. Wrathfully, the two turn on each other. Then, Akash leaves his two friends to Sidney, where he meets Shalini (Preity Zinta).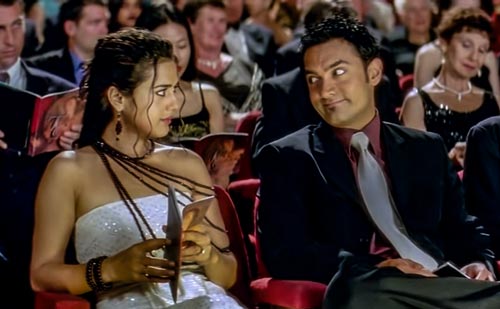 Shalini falls in love with Akash, but she has to marry Rohit (Ayub Khan) for her parents. When aware of Shalini's love, Akash crashes her wedding.
What will happen?
Can the three be together with their loved ones?
Will the trio reconcile?
Cast
Aamir Khan as Akash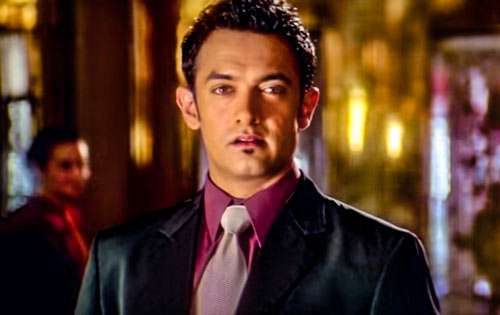 Aamir Khan portrayed Akash in DCH movie. In the film, Akash is a carefree young man with a playful nature. Though often causing troubles to the other two friends, Akash finally realized he has hurt them and copped to it.
As the superstar in Bollywood, Aamir Khan has shown his talented performance in many blockbusters:
Saif Ali Khan as Sameer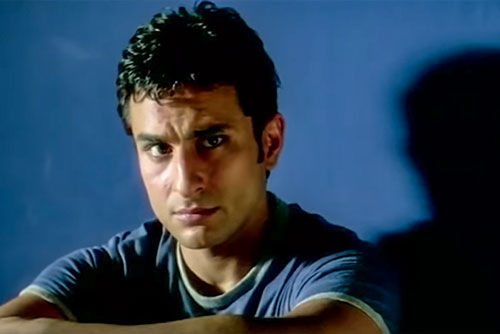 Saif Ali Khan acted as Sameer in Dil Chahta Hai. Sameer is the mediator in the trio. He always showed good temper even Akash made his breakup with his ex-girlfriend. Sentimentally, he falls for all girls he meets after that but finally be together with Pooja.
Saif Ali Khan won the Best Comedian of Filmfare Award. Besides, he also won many other awards, including National Film Award for Best Actor in 2005. And he has appeared in movies are:
And his recent films are:
Akshaye Khanna as Sid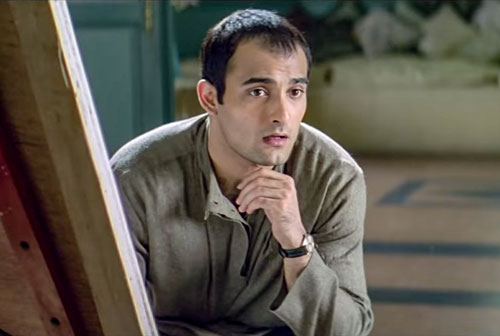 Akshaye Khanna played Sid in the film. He falls for a woman who comes with the age difference with him. And the feelings got no understanding by his parents and Akash.
Winning the Best Supporting Actor of Filmfare Award, Akshaye Khanna also performed in super-hits like:
The main cast: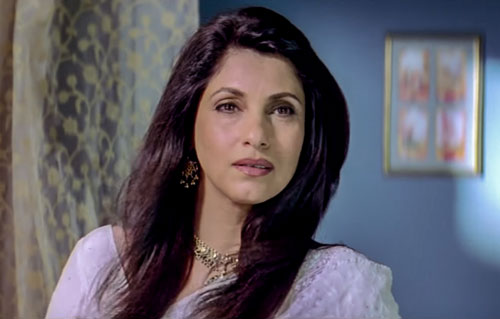 Aamir Khan - Akash Malhotra
Saif Ali Khan - Sameer Mulchandani
Akshaye Khanna - Siddharth "Sid" Sinha
Preity Zinta - Shalini
Sonali Kulkarni - Pooja
Dimple Kapadia - Tara Jaiswal
Ayub Khan - Rohit
Dil Chahta Hai cast
Dil Chahta Hai Movie Songs
Dil Chahta Hai movie album contains 9 soundtracks, in which the title song "Dil Chahta Hai" has two versions.
Shankar–Ehsaan–Loy composed the movie music, while Javed Akhtar penned all the song lyrics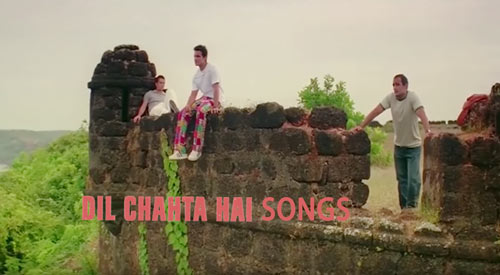 And the following is the song list.
Dil Chahta Hai Songs:
"Dil Chahta Hai"
"Jaane Kyon"
"Woh Ladki Hai Kahan"
"Kaisi Hai Yeh Ruth"
"Koi Kahe Kehta Rahe"
"Akash's Love Theme"
"Tanhayee"
"Rocking Goa"
Note: You can get Dil Chahta Hai songs download in MP3 from YouTube with a YouTube video downloader app.
Dil Chahta Hai Full Movie Download in Hindi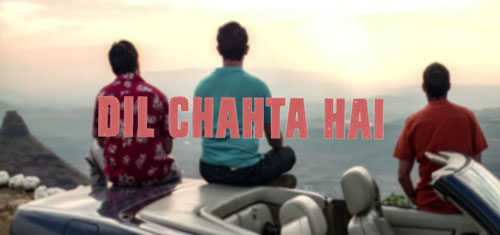 To protect the movie copyright, it is recommended to online watch Dil Chahta Hai full movie or download it via movie sites with the copyright.
But how should we download Dil Chahta Hai full movie in Hindi?
How to Download the Movie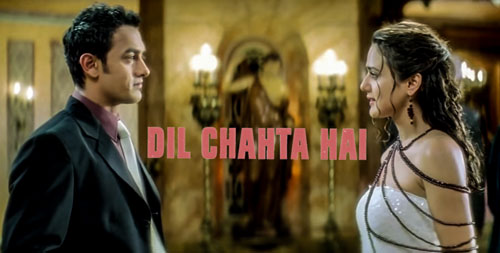 Well, Dil Chahta Hai Full Movie Online Watch or Download is available on many movie sites. But you may not want your Android phone to be installed with various video apps.
Then, why not try an all-in-one solution?
What if a movie downloader app that features all the legal movie sites?
For example, InsTube.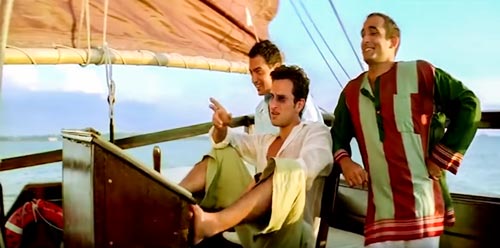 Download Dil Chahta Hai Full Hindi Movie [HD]

It is a FREE video downloader app featuring a browser directly connected to 100+ movie sites.
So, you can Download Dil Chahta Hai 2001 Full Movie in HD 720p from legit sites: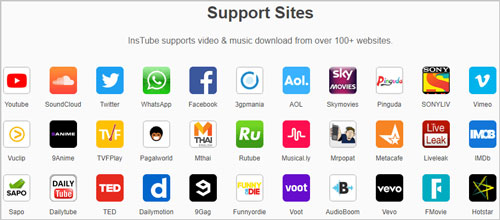 As we all know, there are threats of movie leaked online on torrent sites. Don't refer to Dil Chahta Hai Full Movie Download from any copyright infringement site.
Also, there are the search engines full of results with keywords like Dil Chahta Hai 2 Full Movie Hindi, watch Dil Chahta Hai Full Movie Youtube online, Dil Chahta Hai Movie Download, and more.
But we still recommend you watch the movie at a local theatre or download it from sites with the copyright. If we do not download leaked movies, then piracy sites may gradually decrease Dil Chahta Hai movie download.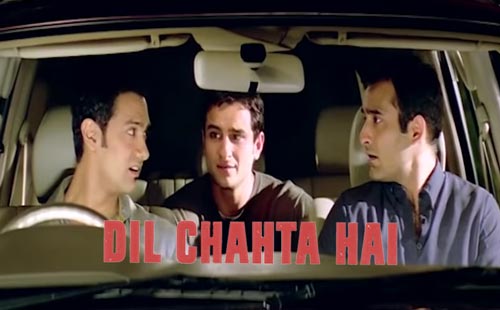 That's it.
This is all about Dil Chahta Hai Full Movie Download.
Share with your friends on Facebook if you like this post.
Read More: