Spet. 10, 2018 - The InsTube v2.4.1 is released today. InsTube is a multi-functional app which can be used as music downloader, YouTube video downloader, Facebook downloadhelper, and more.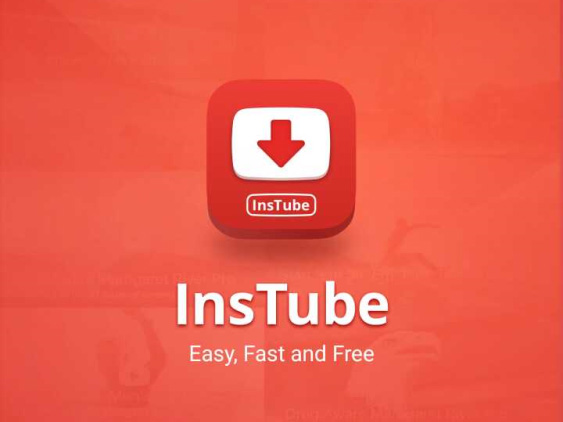 Main Update of InsTube 2.4.1
InsTube v2.3.9 and v2.4.0 were released several days ago. Today, InsTube has updated the application into a new version. Here is the main update: Fixed YouTube video download issue.
Almost all YouTube downloaders have problem in resolving YouTube's links between Sep 8th and 9th because YouTube made some adjustments. To serve InsTubers better and let them download videos from YouTube successfully, InsTube team has fixed the YouTube download issue and updated the app into v2.4.1.
If you have YouTube download problem with InsTube or don't know how to download videos from YouTube, the latest InsTube app will help you in an easy way.
Related:
How to Use InsTube 2.4.1 Video & Music Downloader
InsTube (v2.4.1) is an easy-to-use Android App. If this is your first time to install the video and music downloader, you can follow the InsTube User Manual to learn how to install, download videos, lock videos and more.
Note:
InsTube is compatible with common Android devices, such as Samsung, Huawei, Xiaomi, Sony, Google, OPPO, Vivo, LG, HTC, Motorola, OnePlus, etc.
Make sure that your Android version is above 4.0, and the device storage contains over 500MB free space. If encountering any problems after the InsTube 2.4.0 update, you can contact InsTube Studio via the e-mail listed at the end of this press.
Update: Run InsTube v2.4.1 to Install over InsTube 2.4.0 on Android 4.0 Device
If you have updated InsTube to v2.4.0 on your Android 4.0 and come across blank black screen, missing multimedia files or other problems, do not be worried and you just need to download InsTube v2.4.1 via the official site and run it to install over the existing version.
InsTube 2.4.1 is compatible with Android 4.0 and higher system versions.
Dedicated to users' experience on watching videos, InsTube Studio is one of the leading Internet companies developing practical App for video download.
Official Website: https://instube.com/
Contact email: support@instube.com