Hungama full movie is released on 1 August 2003. As a Hindi romantic comedy, Hungama (2003) got Priyadarshan as its director and featured Akshaye Khanna, Paresh Rawal, Rimi Sen, and Aftab Shivdasani in the leading roles.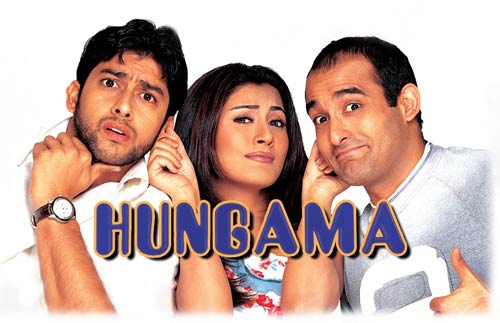 Based on the Malayalam movie Poochakkoru Mookkuthi (1984), Hungama full movie is about a young girl and a businessman and the chaos caused by them.
If you want to re-watch this Hindi comedy, InsTube Movie will tell more about Hungama full movie download, songs, cast, and more.
Content:
Hungama (2003)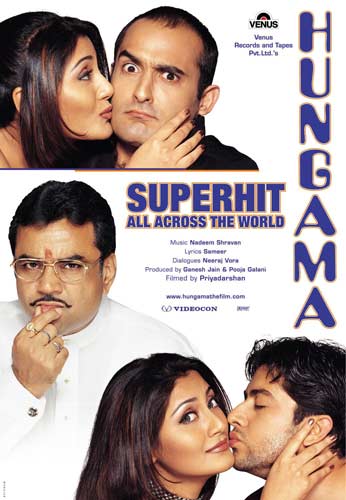 The following is some basic info of the film:
Original Title: Hungama
AKA: Chaos
Language: Hindi
Genre: Comedy, Drama, Romance
Release Date: 1 August 2003
Runtime: 146 min
Box Office: ₹20.24 crore
Director: Priyadarshan
Cast: Akshaye Khanna, Paresh Rawal, Rimi Sen, Aftab Shivdasani
Now, let's see more details:
Movie Review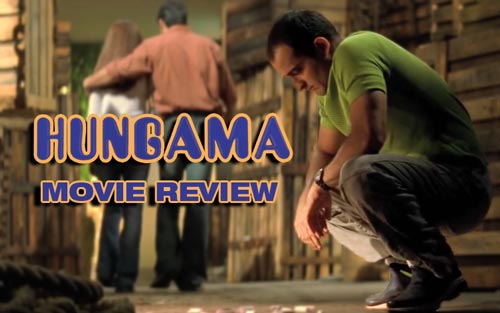 Priyadarshan's Hungama (2003) comedy might be a confusing movie due to its multi-mistaken identities. But it is still one of the best comic films because of its madcap climax.
Plus, director Priyadarshan also announced Hungama 2 (2020), in which we will have the ensemble cast: Akshaye Khanna, Aftab Shivdasani, Rimi Sen, and Paresh Rawal.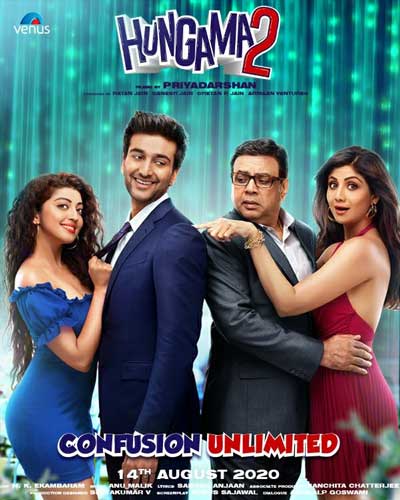 Do you expect Hungama's sequel?
Next, let's check more of Hungama full movie:
Plot
Jeetu (Akshaye Khanna) is a small electronics businessman in Mumbai. One day, he goes to the millionaire businessman, Radheshyam Tiwari's (Paresh Rawal) villa to fix a stereo. There, he meets Anjali (Rimi Sen), who he mistakes for Radheshyam's daughter.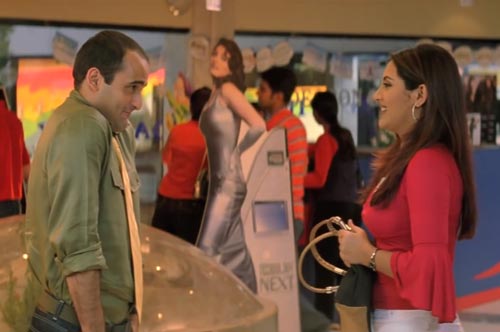 In reality, Anjali is a young girl just arriving in Mumbai for a job. She even pretends to be a married couple with a stranger named Nandu (Aftab Shivdasani) so that they can get a cheap lodge to live. Then, the two becomes roommates.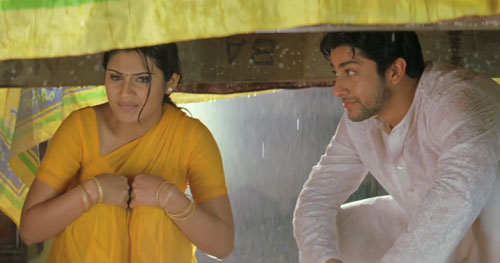 To woo Anjali, Jeetu readily provides her a job. And every day, Jeetu drives Anjali to the villa. Their behavior notices Mr. and Mrs. Tiwari, who misunderstand each is having an affair with the two outside.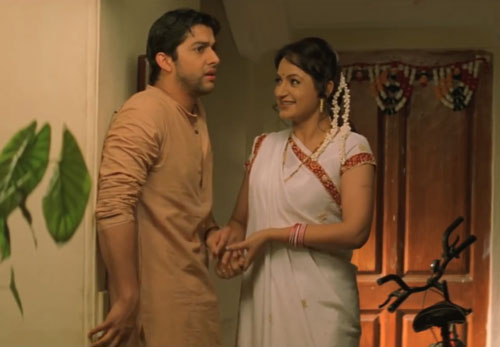 Meanwhile, Anjali's roommate, Nandu, falls in love with Anjali. But he also gets flirted by the landlord's wife, who wants to elope with him. On the other hand, Jeetu's friend poses to be Radheshyam's son and intends to have a marital fraud to a rich girl.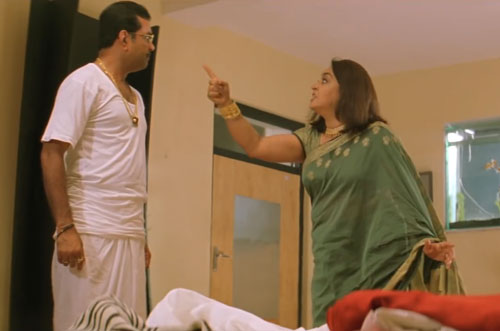 Now, things turn into chaos.
What will they do when they know the truth?
How will things go?
Similar Movies:
Cast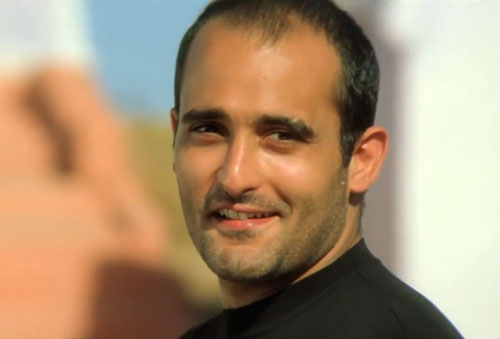 Akshaye Khanna essayed the leading man, Jeetu, in Hungama (2003) Hindi movie. In the film, Jeetu is a businessman who mistakes Anjali for the millionaire's daughter. Their frequent dating outside the villa causes the Tiwaris's misunderstanding. And finally, the two and their friends make another chaos to the Tiwaris.
It is a confusing Bollywood comedy, in which director Priyadarshan forgot some sub-plots in the climax. But Akshaye Khanna did a good job in this film, and his performance on the mistaken identity always makes the audience chuckle.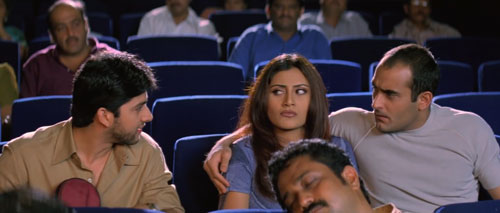 Besides Hungama (2003), Akshaye Khanna was also roped in Hungama 2 (2020). And you may be familiar with his other movies, such as
The main cast: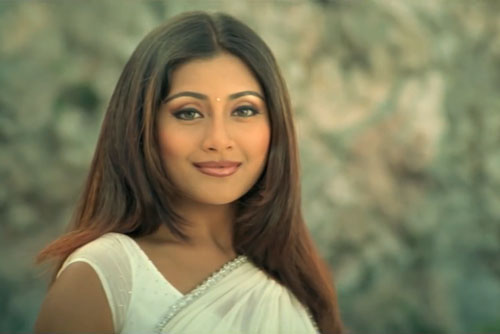 Akshaye Khanna - Jeetu
Rimi Sen - Anjali
Aftab Shivdasani - Nandu Apte (Anjali's roommate)
Paresh Rawal - Radheshyam Tiwari
Shoma Anand - Mrs. Anjali Tiwari (Radheshyam' wife)
Jagadish - Pandu (Radheshyam Tiwari's servant)
Sanjay Narvekar - Anil (Jeetu's friend)
Jyoti Joshi – Madhuri (Anil's girlfriend)
Shakti Kapoor - Kachara Seth (Madhuri's father)
Tiku Talsania - Popat Seth (Nandu and Anjali's landlord)
Upasna Singh - Dulari (Popat's wife)
Rajpal Yadav - Raja
Hungama Songs
The movie album for Hungama (2003) contains 6 soundtracks, in which "Ishq Jab" has two versions.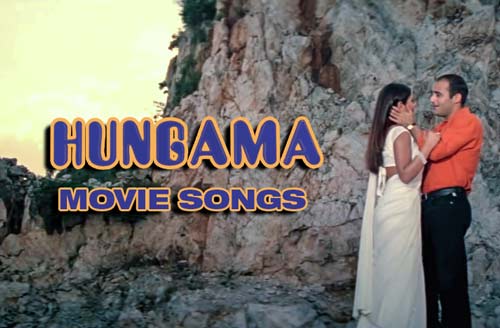 Nadeem–Shravan composed the music while Sameer penned the lyrics. Due to their effort, "Tera Dil" and "Hum Nahin" became the soundtrack hits at that time.
Hungama Songs List:
"Pari Pari"
"Tera Dil"
"Ishq Jab"
"Hungama" (Title Song)
"Hum Nahin"
"Chain Aap Ko"
Note: You can get Hungama songs download in MP3 from YouTube with a YouTube video downloader app.
Hungama Movie Download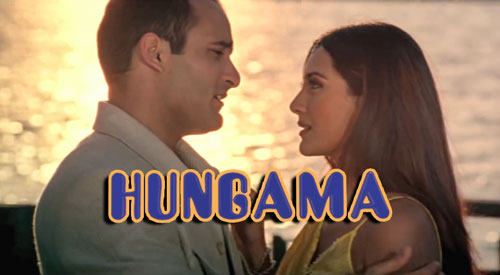 To protect the movie copyright, we recommend you to online watch Hungama full movie or download it via movie sites with the copyright.
Due to the COVID-19 epidemic, many OTT platforms have allowed the latest Bollywood movie streaming, such as Zee5, Hotstar, Amazon Prime Video, Netflix, etc. And Hungama Hindi movie is now available on YouTube.
But how should we download Hungama movie in Hindi, Telugu, Hindi, or other dubbed languages?
How to Download the Movie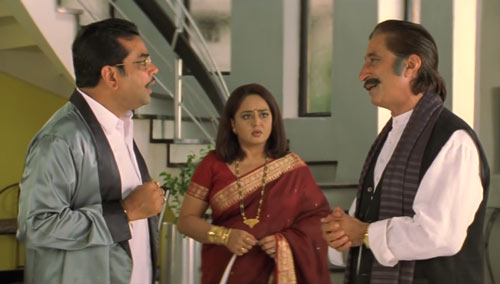 Well, Hungama Online Full Movie Watch or Trailer Download is available on many movie sites. But you may not want your Android phone to be installed with various video apps.
Then, why not try an all-in-one solution?
What if a movie video downloader app that features all the legal movie sites? For example, InsTube.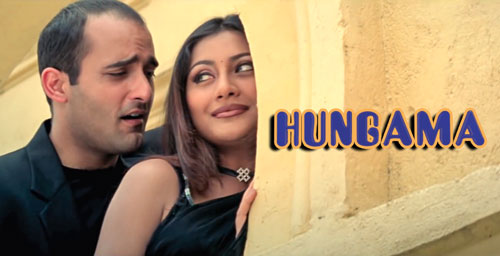 Hungama Movie Download in Hindi HD 1080p, 720p, 480p

It is a FREE video downloader app featuring a browser directly connected to 100+ movie sites.
So, you can Download Hungama 2003 Full Movie in HD 720p from legit sites: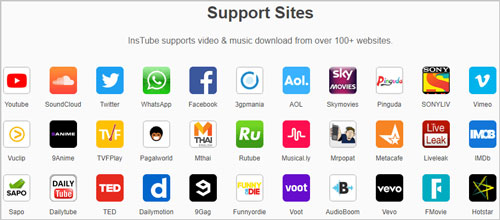 Note: Don't refer to Hungama Full Movie Download from any copyright infringement site.
As we all know, there are threats to movie leaked online on torrent sites, such as
Filmywap
MovieZ
TamilRockers
uTorrent
Filmyzilla
Mkv Movies King
Bolly4u
Openload
Dailymotion
Torrentz2
…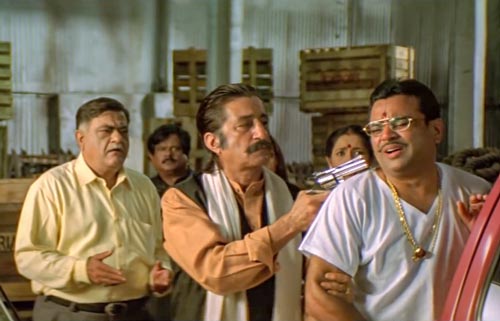 Also, there are the search engines full of results with keywords like Hungama Full Movie Download in Hindi by Filmywap, Hungama Movie Download 480p, Hungama Hindi Movie Watch Online, and more.
But we still recommend you watch the movie at a local theatre or download it from sites with the copyright. If we do not download leaked movies, then piracy sites may gradually decrease Hungama Hindi movie download.
That's it.
This is all about Hungama Full Movie Download.
Share with your friends on Facebook if you like this post.
Read More: