Are you following Bigg Boss Season 12?
Bigg Boss is based on the Dutch series Big Brother. Season 12 started from 16 September 2018 on Colors. Salman Khan is hosting the season.
The show maker said that, this season of the show will feature contestants in pairs.
Today, let's see how to download Bigg Boss 12: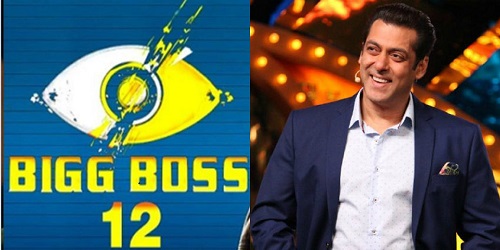 Bigg Boss Season 12 Contestants
Karanvir Bohra - Television actor.
Saurabh Patel - Farmer and a struggling actor.
Shivashish Mishra - Businessman, model, and a struggling actor.
Dipika Kakar - Television and film actress.
Romil Chaudhary - Lawyer.
Nirmal Singh - Policeman.
Neha Pendse - Television and film actress.
Anup Jalota - Popular singer.
Jasleen Matharu - She is the girlfriend of Anup Jalota.
Srishty Rode - Television Actress.
Somi Khan - Sales manager.
Saba Khan - Front office manager in Hotel.
Deepak Thakur - Singer.
Urvashi Vani - Deepak Thakur's fangirl.
Kriti Verma - MTV Roadies (season 15) contestant And GST Inspector.
Roshmi Banik - Businesswomen.
Rohit Suchanti - Television actor.
Surbhi Rana - Dentist and scientist.
Sreesanth - Former Indian cricketer, reality show star, politician, and now an actor.

Bigg Boss Season 12 Day 80
December 5, 2018: the game is in full swing.
Only two contestants would quality to be the contenders of the captaincy task.
Every contestant was trying to get ahead of each other in order to win the game.
At first, Surbhi attacked Dipika with harsh words and accusations. Dipika became frustrated and decided to quit the task.
After Dipika's exit, Somi, Deepak, Rohit and Surbhi pit against each other.
Next, Surbhi and Rohit decided to work together and betray Deepak.
When Deepak realized the scheme, he felt depressed with this treachery.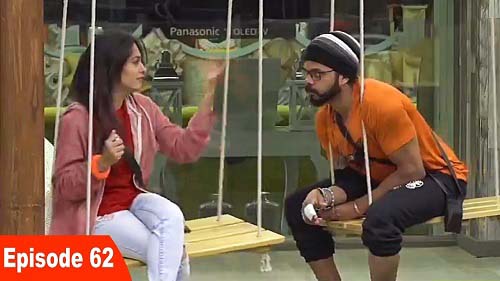 At the same time, Romil declared that Karanvir was the real mastermind behind all this.
It was Karanvir, who wanted to trigger a conflict between Somi, Surbhi, Rohit and Deepak.
This statement puzzled Karanvir, then he exclaimed that Romil is jealous of his strategy.
Later, Deepak apologized to Somi for the plan against her in the game. Romil joined in their conversation to clear the air between them.
Finally, they made peace and decided to form a group of their own, called Apple Pie club.
But Somi was still very cross with Deepak and refused to forgive him.
Deepak felt extremely guilty for his behavior and locked himself in the bathroom. All the contestants tried to comfort Deepak.
Then Somi forgave him reluctantly.
However, Surbhi was disappointed with Deepak and his actions.
Watch and Dowload Bigg Boss Season 12 via InsTube
Bigg Boss Season 12 is a must watch reality TV show.
If you don't want to miss the first look, go and try InsTube video downloader.
InsTube will meet your requirements when you want to download TV shows, like Bigg Boss Season 12 online or Naagin Season 3.
There are more than 40 popular websites on InsTube, such as YouTube, Hotstar,Voot, Facebook, Dailymotion. Therefore, you can easily find the TV shows you want to watch.
Get Bigg Boss Season 12 with InsTube:

Free and easy to use, InsTube runs smoothly on your Android device.
Besides, the reliability and stability of InsTube are remarkable.
You can enjoy the videos without worrying about any malware threats.
Moreover, there is still a benefit - you can get $100 from InsTube.
Now start to download InsTube and share it with your friends.
If you have any questions about InsTube, contact support@instube.com please.
More Movies: