Naagin 3 written update come to its Episode 98 and 99 last weekend.
So, today, let's have a look at the latest news of Naagin 3 new episodes.
As a household name, Naagin has become a TV serial killer not only in India but also around other Asia countries.
Every weekend, fans following the series will present in front of screen during the time of broadcast.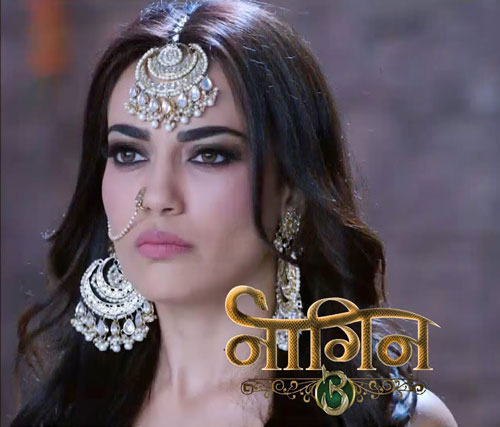 And what is the storyline of the latest Naagin episode?
Contents:
See Naagin 3 written update of 5 May and preview of the next episode:
Naagin 3 Written Update 5 May 2019 - Bela Is Back!
In 5 May episode of Nagin Season 3, Shravani (Bela) is startled when seeing her skin shedding off.
She tries to inform her parents about this but doesn't want to disturb their sound sleep.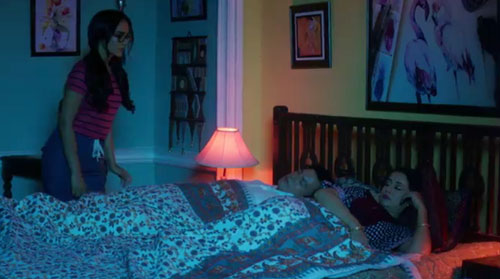 Meanwhile, Mihir is listening to music in his room when Sumitra walks in with the salad.
She makes Mihir eat the fruits and talk over his wedding with Tanya.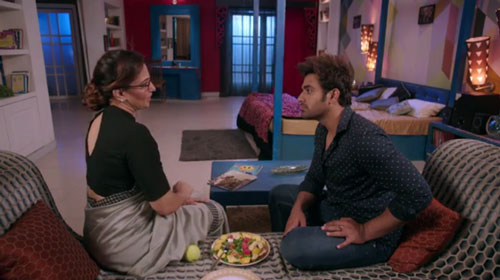 Mihir takes it as a joke that makes Sumitra angry. To be frank, he tells Sumitra that he misses a girl he hasn't met yet.
His words make Sumitra recall Bela.
Then, a serpent snakes into Shravani's room and takes her away with hypnosis.
Shravani comes to the wood where there are lots of snakes waiting for her.
Her parents wake up to celebrate her 25th birthday but find Shravani missing.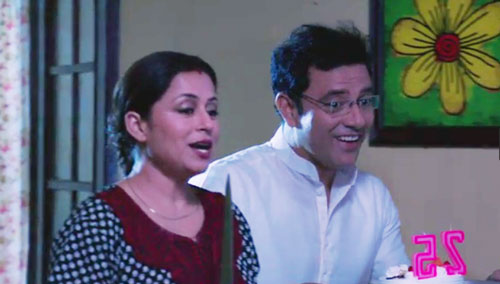 It suddenly occurred to them that a pandit has told them there would be a life change to Shravani at her 25.
Somehow, Shravani comes to Mihir's car. Mihir stares at Shravani for long.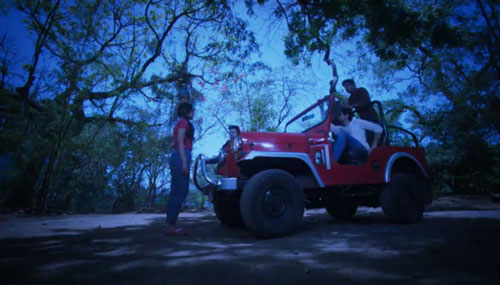 In a pub, Mihir expresses his feeling to Tanya. Although he is not willing to marry her, Mihir still proposes her in full view.
Later, in Shiv Mandir, Shravani recovers to the avatar of Bela.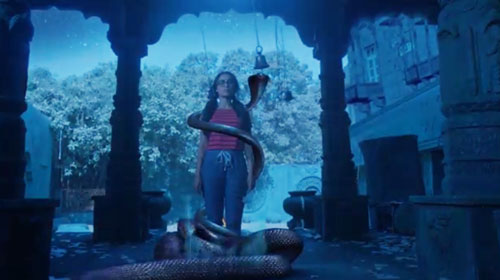 Then Bela evokes her powers and suddenly remembers everything about her past.
Bela realizes Sumitra is the murderer and vows to seek revenge on Sumitra.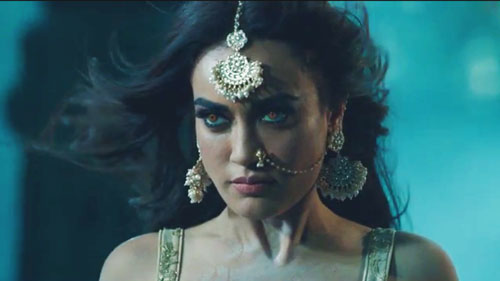 After that, Shravani backs home.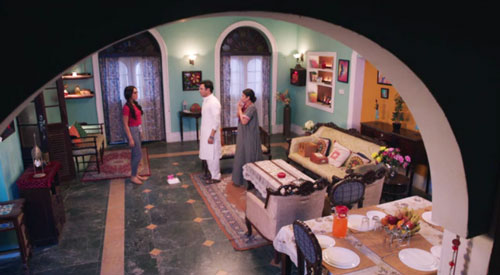 She tries her best to make her parents believe her snake form.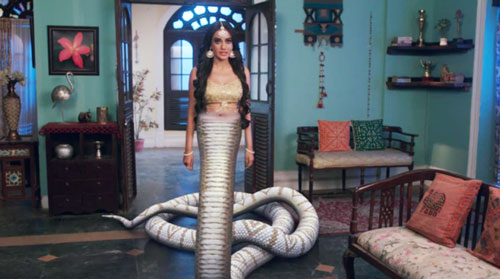 The Sehgal's learn about Mihir's proposal via Mohit. Everyone is happy about this but Mihir and Tamsi.
Tamsi queries Sumitra and Rohini and proclaims the game starts.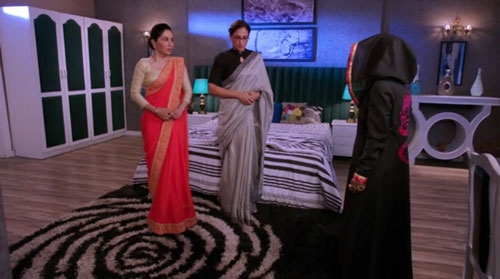 Watch Colors TV YouTube Muted Video:
What Will Be Next in Naagin 3?
From the preview of the next episode, Naagin 3 written update should be:
Shravani comes to Mihir's window, asking if he remembers the past. But it confounds Mihir.
Then she notices a figure of his fiancé.
Plus, there will be a role backing to episode 99 on 11 May 2019.
Is Mouni Roy back in Naagin 3?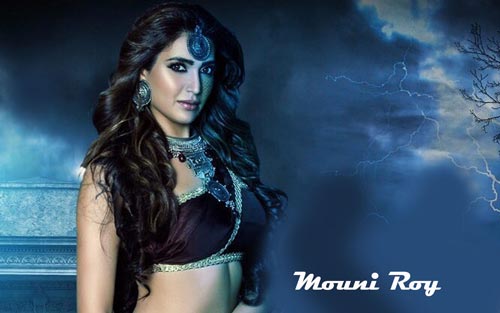 So, late night binge-watchers, let's wait for Naagin 3 this weekend with high expectations.
Update:
Naagin 3 Written Update 11 May 2019 - Bela at Mahir's Engagement
In Episode 98 on 11 May, we have Bela at Mihir's engagement.
Shravani (Bela) comes to Mihir's house and stand still. Surprisingly, Mihir opens his window.
Bela recalls their past and hopes Mihir can remember something.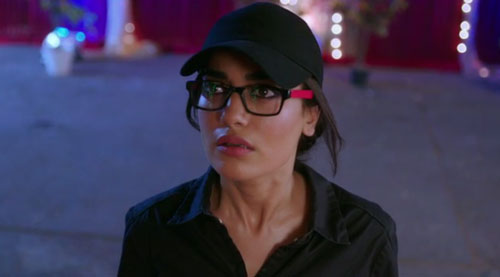 But he is confused and then leaves for his prenuptial ceremony.
Suddenly, Tamsi appears in Sumitra's room, dressing in a bridal gown and veiling her face.
What is she going to do?
When the engagement starts, Bela steps into the hall with a gang of men.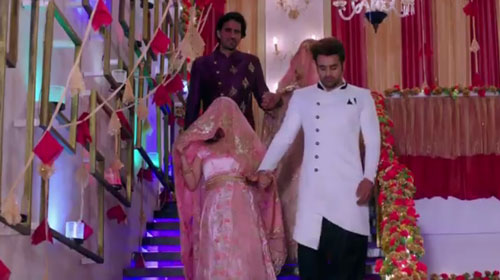 She cut off the power when Mihir is exchanging rings. Then Bela sneaks up to a room.
She confronts herself with the bridal with a veil. To her surprise, the bridal is Vishakha!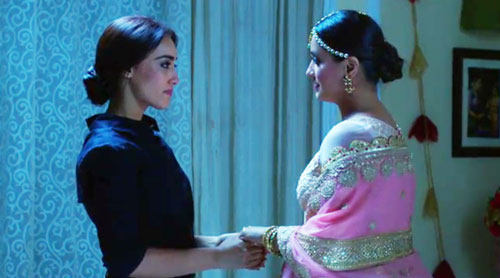 At the time, another bridal, with veil comes into the room, who turns out to be Tamsi (Tanya).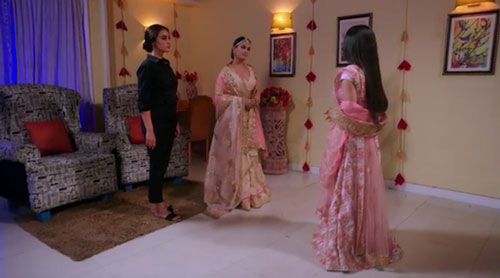 The two confront Tamsi and hurt her on the back.
Then Tanya (Tamsi) falls stairs. And the ceremony has to be suspended.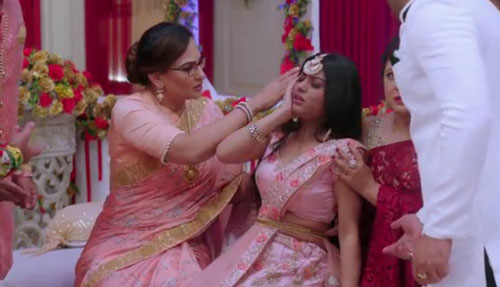 Episode 98 ends with the countermeasure talking of both sides.
Naagin 3 Written Update 12 May 2019 - Bela's Parents Are Dead!
What about Naagin S3 E99?
In this episode, Bela escapes from the ceremony but suffers the four of Tamsi's chasing.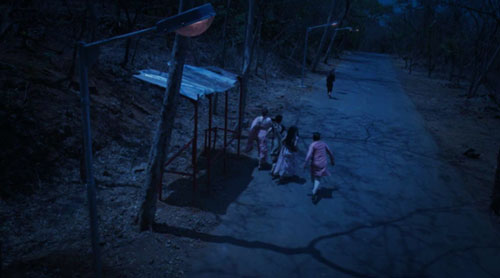 Then Bela backs to the house for what Tamsi mentioned. Suddenly, she realizes that her parents are in danger.
Shravani (Bela) rushes home but finds her parents are murdered.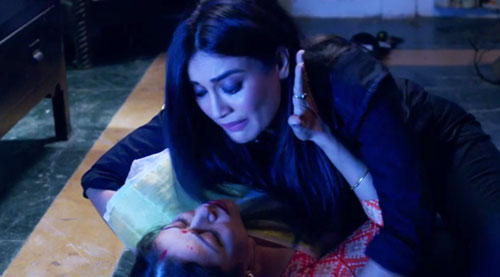 At the time, Tamsi's gang appears and threats Bela.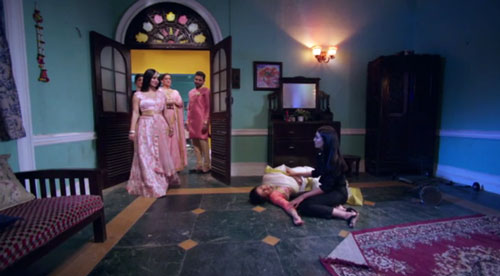 Bela flies into a rage and pinches and clutches Sumitra's neck.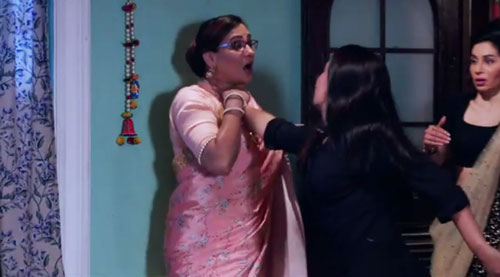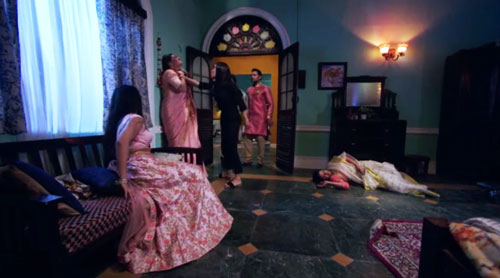 Tamsi beats Bela, and they escape.
And Bela catches them but gets blocked by Vishakha, who tells her Mihir is in danger.
Tamsi's gang traps Mihir's family into believing Bela is a Naagin. They make securities drive her out.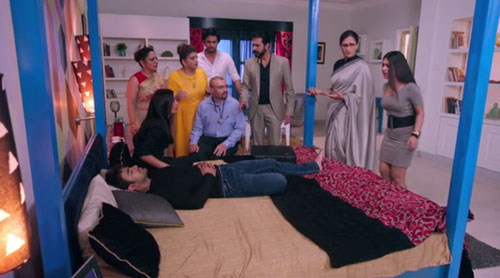 After that, Tamsi tells Bela how she tampered Mihir's body, trying to collapse Bela.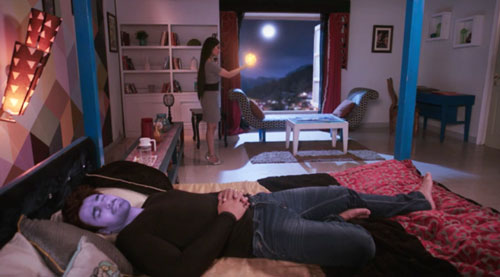 Mihir walks out without soul, and his parents cannot stop him, even strong Vikrant.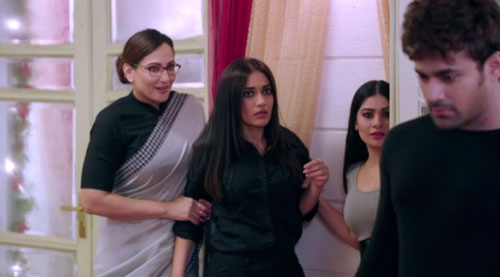 Tamsi and Sumitra conspire to shoot Mihir. But Vikrant sees through their tricks. He saves Mihir at the cost of getting shoot.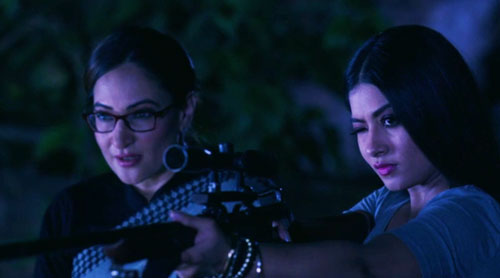 The episode ends with Vikrant's last words to Vishakha.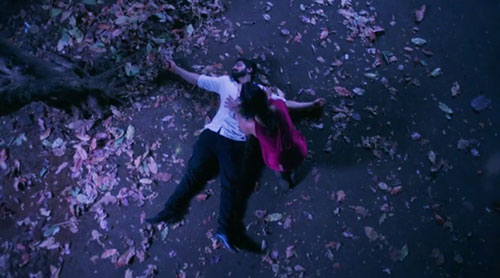 About Naagin TV Series
Original Title: Naagin (AKA: नागिन, Naagini, Naga Kanyaka)
Release Date: 1 November 2015 – present
Genre: Fantasy, Mystery, Romance, Drama
Language: Hindi
Length: 45 min - 1 h / episode
Directors: Santaram Verma, Arshad Khan, Niraj, Lalit Marathe, Rakesh Chowdhury
Naagin serial has been dished out since 2015.
The first two seasons are nearly the memories of our generation. And now we have the Season 3.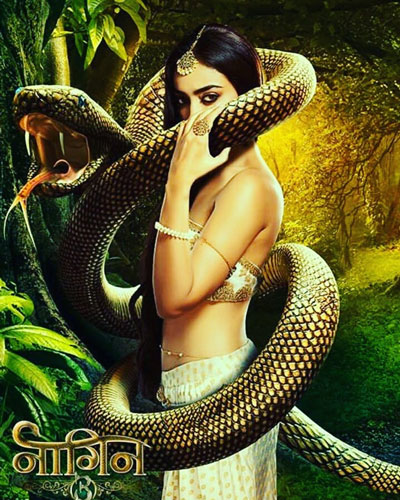 The fantasy revenge drama stars Mouni Roy, Surbhi Jyoti, Pearl Puri, etc.
It tells the story of the love and hatred between a mystery Naagin clan and the human being.
Now let's review all of the three Naagin seasons:
Naagin Season 1
Release Date: 1 November 2015 - 5 June 2016
Episodes: 62 in total
Main Casts:

Mouni Roy - Shivanya/ Naagin (shape-shifting female snake)
Adaa Khan - Sesha/ Naagin
Sudha Chandran - Yamini
Arjun Bijlani - Rithik (Naag)
Manish Khanna - Ankush
Vimarsh Roshan - Viren
Mazhar Sayeed - Suri
Siddharth Shivpuri - Angad
Sharika Raina - Amrita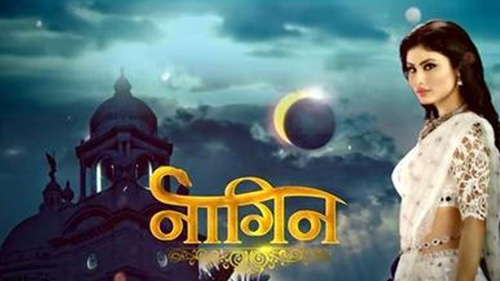 In Naagin 1, Shivanya, the Ichchhadhari Naagin, promises to avenge her parents' murder.
Because humans have killed her family members for Naagmani, a magical gem of Naagin's.
She and her cousin, Sesha, enter the house of their home-breaker and plan for vengeance.
But Ankush's son, Ritik, falls in love with Shivanya.
Meanwhile, Yamini, the murderer, exploits Sesha to betray Shivanya and hatched something up.
The season ends up in Shivanya's pregnancy and leaves suspense for Season 2.
Naagin Season 2
Release Date: 8 October 2016 - 25 June 2017
Length: 45 min/ episode
Episodes: 75 in total
Main Casts:

Mouni Roy - Shivangi/ Naagin (shape-shifting female snake)
Adaa Khan - Sesha/ Naagin
Sudha Chandran - Yamini
Karanvir Bohra - Rocky (Naag)
Aashka Goradia - Queen Avantika
Kinshuk Mahajan - Rudra (Naag)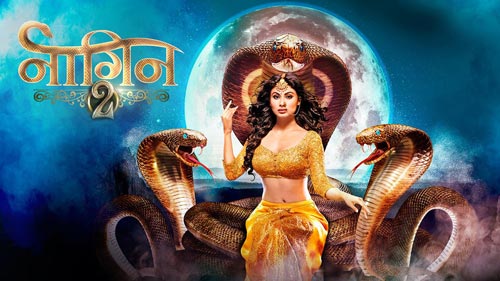 The 2nd Season of Naagin tells the love and vengeance story of Shivangi.
Shivanya gives birth to Shivangi.
Twenty-five years later, Shivanya marries Shivangi to Rocky, Yamini's nephew and Sesha's fiancè.
But Shivanya is killed by Yamini's gang on Shivangi's wedding later.
Shivangi vows to avenge her mother.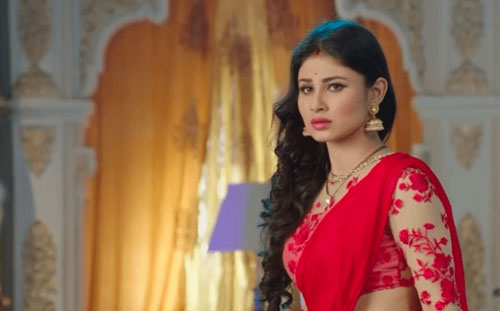 Besides, she has to be an Icchadhari Naagin and save the Naagmani from Mahishmathi Queen Avantika.
After that, Shivangi kills all of her mother's murderers. But she also finds murderers of her father, Ritik.
Rocky becomes an Icchadhari Naag and helps Shivangi avenge her father.
Naagin 2 ends up with Shivangi's death caused by Rocky. It is Ritik that is still alive and supports Rocky to kill her.
This makes Season 2 another suspense for Season 3.
Naagin Season 3
Release Date: 2 June 2018 - present
Length: 45 min/ episode
Episodes: 98 so far
Main Casts:

Surbhi Jyoti - Bela/ Ruhi/ Shraavni (Naagin)
Karishma Tanna - Ruhi
Pearl V Puri Mihir/ Mahir/ Krish
Anita Hassanandani - Vishakha (Naagin)
Rajat Tokas - Kabir / Vikrant
Rakhshanda Khan - Sumitra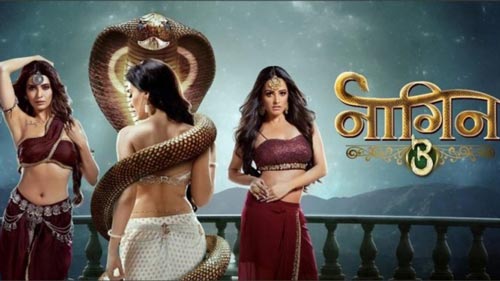 When the TV franchise comes to its Season 3, obviously, the special effects are better than the latest two seasons.
Plus, Naagin 3 casts have changed:
Surbhi Jyoti becomes the leading heroine, while Mouni Roy is a guest appearance.
But it seems Naagin 3 doesn't explain why Rocky and Ritik betrays Shivangi.
On the contrary, the folklore drama starts another vengeance story. It is about another Icchadhari Naagin, Ruhi.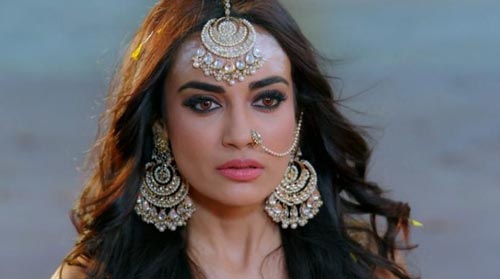 Ruhi and Vikrant love each other, but Sehgal's gang kills Vikrant. So, she swears to take revenge on the murderers of Vikrant.
She transforms into Bela and becomes a serpent Queen. Then, she reincarnates as a human named Shraavni.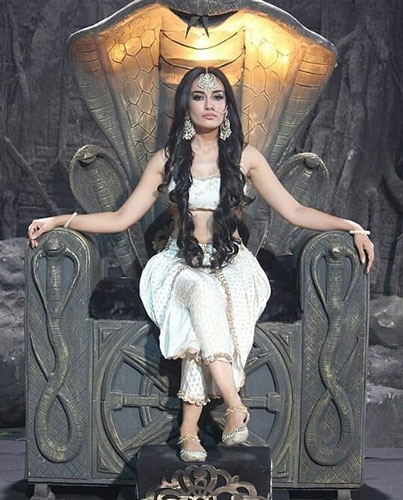 Under the help of her friend, Vishaka, Ruhi (Bela/ Shraavni) starts her revenge.
Best Ways to Download and Watch Naagin Full Episodes
Naagin Season 3 is on air on Colors TV. But you can also watch this fantasy drama from other video sites.
For example, Voot.
However, you have to register and paid for the episodes.
Besides, you can only watch muted Naagin 3 full episode on YouTube due to copyright protection.
Is there any way to watch the longest-running TV drama series offline without blocking?
How to Watch and Download Naagin 3 Full Episode on Voot
Top 2 ways to following Naagin series:
Way 1. Use a Video Downloader
Maybe you can try a free video downloader.
There are many downloaders built in almost all the popular video sites, like:
YouTube, Voot, Dailymotion, Sony Liv, Hotstar and so on.

And you can choose one of such downloaders to catch the live TV online.
For example:
InsTube video downloader app is such a free and safe downloader supporting Voot.
Here are 3 easy steps to make it:
Step #1. Install InsTube downloader app.
Get InsTube:

Step 2#. In InsTube, tap Voot and find Naagin.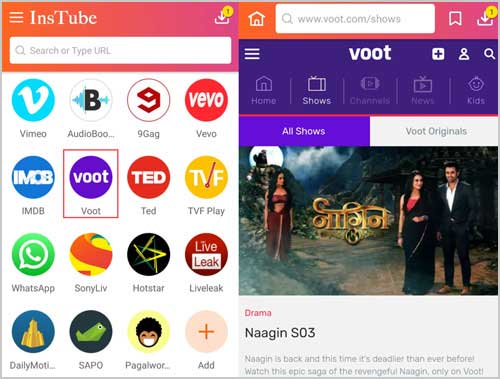 Choose your episode and tap the red button at the bottom right.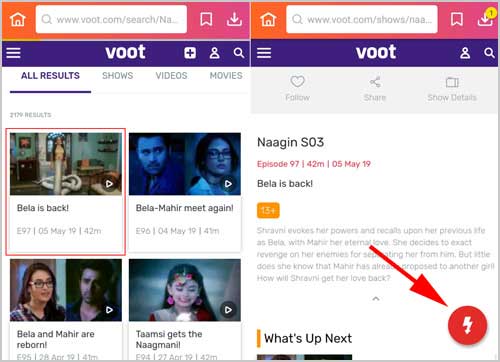 Step #3. Select the video quality you want, for example,720p.
Then, tap the red "Fast Download".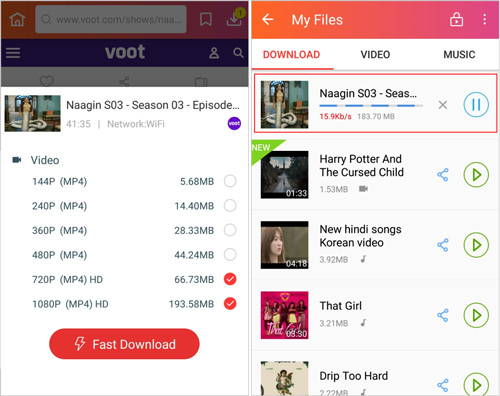 After that, check your downloads in "My Files" by taping the upper right corner.
Way 2. Visit uTubeMate.com
Also, you can watch TV series on utubemate.com website.
Following Naagin TV Show serial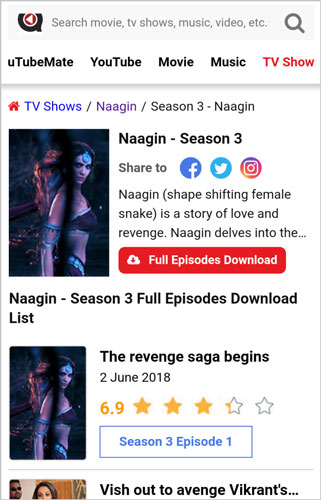 Bonus: Online Naagin Oversea Resources
For the latest Naagin 3 written update, please pin this site as a shortcut to your phone home screen.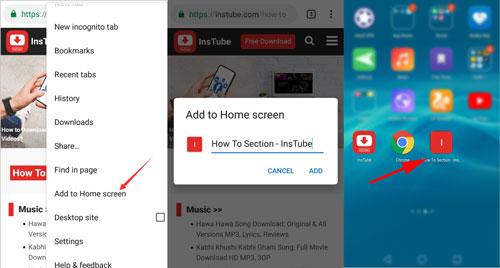 Keep your eye on the ball
See Also: Dilwale Dulhania Le Jayenge Full Movie Download 720p
Note: If the downlinks are Not Working, please contact mailto:support@instube.com, and we will update the resources as soon as possible.
Tap the Facebook button ↓ to share this post with your friends.