Listening to music can be one of the best ways for enjoyment and relaxation. Rock and roll is one genre of music and there are so many classic songs and great bands about it, such as The Beatles, the one coming into people's mind whenever we think of this kind of music.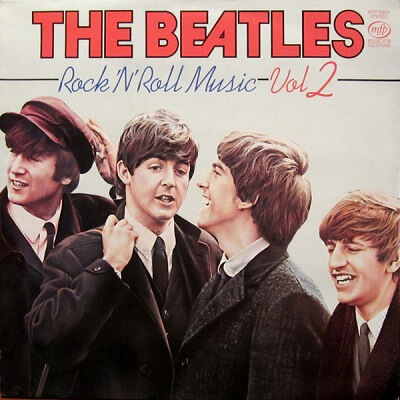 Introduction to Rock and Roll Music
Rock and roll is evolved from music styles like gospel, jump blues and jazz, and although some elements of this kind of music can be heard in blues records from the 1920s, rock and roll didn't get its name until 1954. It is supposed to start in the United States during the late 1940s and early 1950s.
Rock and roll music is a symbol of western fashion culture at that time. It represents youth desire and freedom. You can take them as the spirits of this kind of music, which also promotes passion and rebellion against every aspect.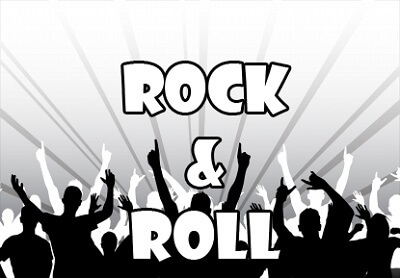 Top Classic Rock & Roll Tracks You Should Listen to
1. Johnny B. Goode - Chuck Berry
Johnny B. Goode is considered one of the most recognizable songs in the history of Rock and roll. The song is recorded by Chuck Berry in 1958. You can't afford to miss it if you really like rock and roll.
2. Like a Rolling Stone - Bob Dylan
A great single by Bob Dylan, which was listed at No 1 in Rolling Stone magazine's "500 Greatest Songs of All Time". The song was released in 1965 and was almost the most influential song at that time.
3. (I Can't Get No) Satisfaction - the Rolling Stones
Satisfaction or you say I Can't Get No Satisfaction by the rock band the Rolling Stones became a gigantic hit as soon as it was released in 1965. The song is a hard rock tune which focus on the status quo of that time.
4. Welcome to the Jungle - Guns N' Roses
A great single by the rock band Guns N' Roses. Another great hard rock of all time that you should listen to.
5. Smells Like Teen Spirit - Nirvana
Smells Like Teen Spirit is almost the greatest song by Nirvana. In 1991 and 1992, the song is placed very high on music industry charts all around the world.
6. Stairway to Heaven - Led Zeppelin
Stairway to Heaven resonated with many young people. The track is really magic and mystery and the interpretations of it vary from person to person. Listen to it and interpret it in your own way.
7. Paperback Writer - the Beatles
Paperback Writer is a song recorded by the Beatles, who is taken as the most influential rock band in history. If you are a fan of the Beatles, don't miss their great song Paperback Writer.
8. Anarchy in the UK - the Sex Pistols
Anarchy in the UK is a single of the punk rock band Sex Pistols. This is also a song that shapes rock and roll and makes a great influence. Have a listen!
The Best App to Listen to Rock and Roll Music
Given that music always has a large demand and plays an important role in people's lives, many great sites or apps appear to satisfy those needs. InsTube is one of those apps.
InsTube is one of the best YouTube music downloaders on the market. It means you can not only listen to tons of rock and roll songs from a large number of sites like YouTube, SoundCloud, and Vevo but also save them to your device so you can enjoy them any time you like.
In addition, InsTube is also a video converter. It is a fortune to those who are looking for a YouTube to mp3 converter. Actually, users can convert their music video to various formats like MP3, MP4, M4A, etc.
Finally, InsTube has a built-in locker, which is useful to those who have the need to lock their music. Tap here to know how to lock videos via InsTube.
InsTube is a powerful app that contains a large amount of rock and roll tracks. If you are a fan of rock and roll music, this is definitely the best place. You can directly download InsTube via the button below:

Download Rock and Roll Music with the Best Music Downloader
Considering some people may have the need to save the rock and roll music they like to their devices, this article will take Paperback Writer as an example to introduce how to download rock & roll music. Since InsTube has an inbuilt browser, one easy way is to search and download tracks on InsTube directly.
See more: Top 6 Ways to Download Videos & Music from YouTube, Vevo, Vimeo, etc.
Step 1: Install InsTube
Visit InsTube.com to download and install this app. There are several ways for you to choose. One can also download InsTube from app stores like Uptodown and Download. Turn to how to install InsTube if you encounter any problems in the installation process.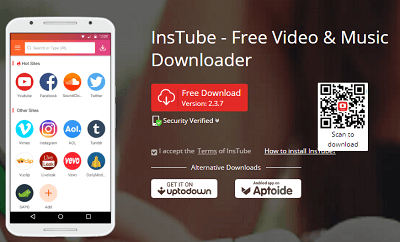 Step 2: Search Paperback Writer on InTube
Open InsTube and enter Paperback Writer into the inquiry bar on the top. As usual, there will be a list of results about it. Simply find the one you need and tap to play the song.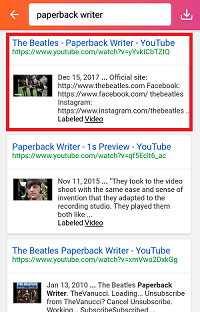 Step 3: Start the Download
A red download button will appear on the bottom right corner. Click it and then choose the format you need in the dialog that pops up. For example, I select the mp3 format and then start to music download process.
Notice: If you need the music video of Paperback Writer, you can download it in HD format to see it clearer.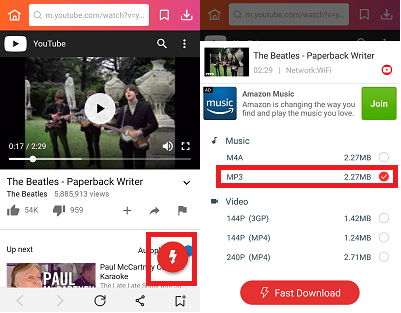 Step 4: Check Paperback Writer in Your File
Find the Download file by tap on the download icon on the upper right corner or the menu icon on the upper left corner. Click the green button and the track will start to play.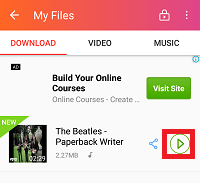 What's your favorite rock n roll tracks? Why not get InsTube now and start to enjoy them? Welcome to contact us support@instube.com. We are always there to help you if you have any problems to listen to or download your loving rock and roll music.
Read more: