Bheeshma movie is a Telugu romantic comedy directed by Venky Kudumula and features Nithiin and Rashmika Mandanna in the main roles. The film was theatrically released on 21 February 2020.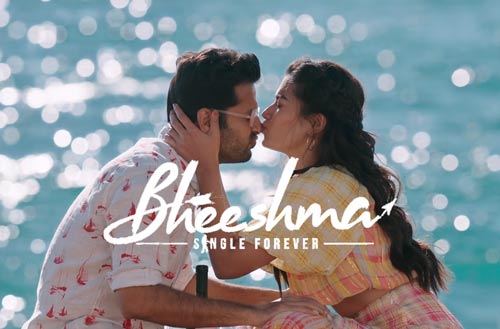 If you want to experience plenty of laughs in this romance movie, then read on InsTube post for more about Bheeshma full movie, songs, cast, etc.
Quick Access:
Bheeshma (2020)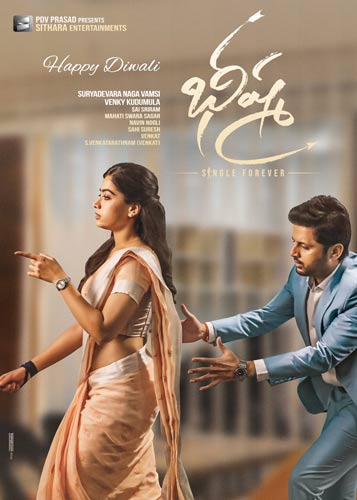 Check the basic info of this movie:
Original Title: Bheeshma
Genre: Romance, Comedy
Language: Telugu
Release Date: 21 February 2020
Run Time: 150 min
Director: Venky Kudumula
Cast: Nithiin, Rashmika Mandanna, Anant Nag, Jisshu Sengupta
Movie Review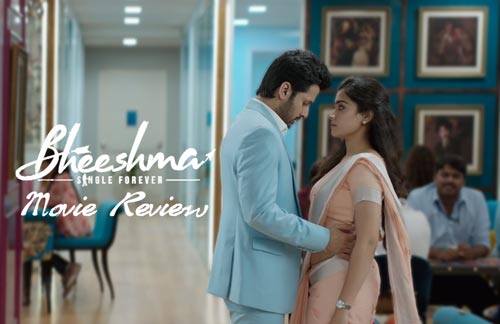 Generally, Bheeshma movie is about a meme maker, Bheeshma Prasad, who tries to find a loved one but seems to keep single forever.
In Bheeshma Telugu movie, Nithiin comes back with breezy body language and funny mannerisms, making the film popular.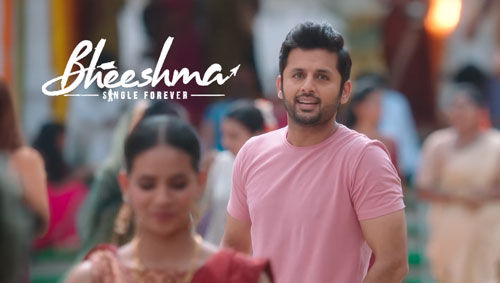 Though the storyline is a little thin and simple, director Venky Kudumula treated it well and made the film a success, especially the part in the second half of the movie.
Plot
Bheeshma Prasad (Nithiin) is a meme creator who traps in an embarrassing situation that he has remained single for a long time.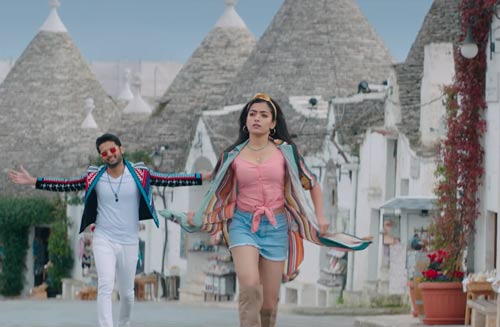 So, he tries his best to find a loved girl until he meets Chaitra (Rashmika Mandanna). He falls for Chaitra at first sight. But in the beginning, Chaitra doesn't feel his love.
On the other hand, as the founder of Bheesma Organics, Bheeshma (Anant Nag) is about to retire. Before that, he needs to find a successor. Then, Bheeshma gets impressed with Prasad due to his debate.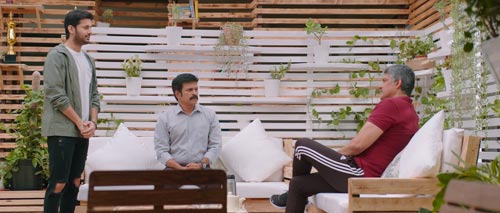 Actually, Prasad just wants to impress Chaitra in the debate, but Bheeshma appoints Prasad as the operational CEO.
After that, Prasad has to prove himself and prevent Bheeshma Organics company from its rival, Raghavan (Jisshu Sengupta)'s Field Science company.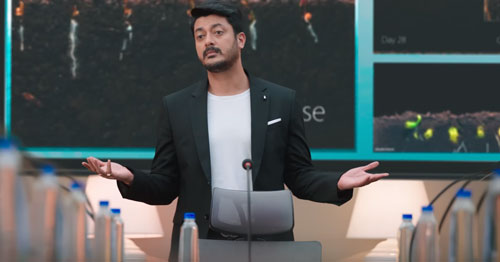 From now on, Prasad's life becomes more and more complex.
What will happen to Prasad, his Chaitra and the company?
Similar Movies:
Cast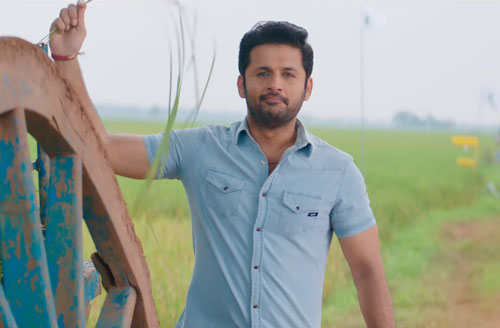 Nithiin portrayed Bheeshma Prasad, the young man with affective issues in Bheeshma movie.
Nithiin is so talented at acting in such a film that as expected, he made the role a success with his best performance ever.
Main Cast: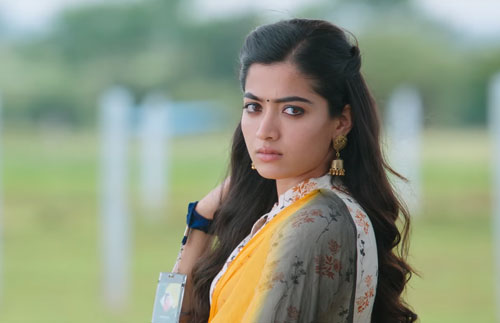 Nithiin - Bheeshma Prasad
Rashmika Mandanna - Chaitra
Jisshu Sengupta - Raghavan
Anant Nag - Bheeshma
Sampath Raj - ACP Deva
Ajay - Ajay Varma
Bheeshma Songs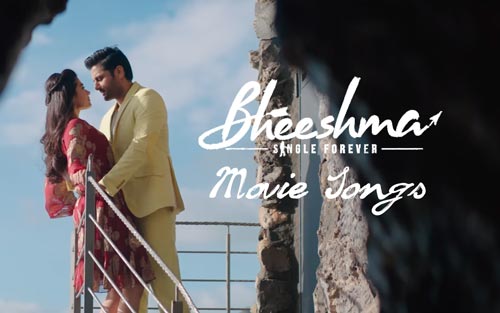 Bheeshma (2020) movie album contains 4 songs, receiving positive critics the first day after the movie release.
Mahati Swara Sagar composed all the music, while Sri Mani and Kasarla Shyam penned the song lyrics.
Here's a song list:
"Singles Anthem"
"Whattey Beauty"
"Sara Sari"
"Super Cute"
You can enjoy the song videos or movie trailers with a YouTube video downloader app and listening to the Bheeshma songs as MP3 to save your data.
Watch Bheeshma Movie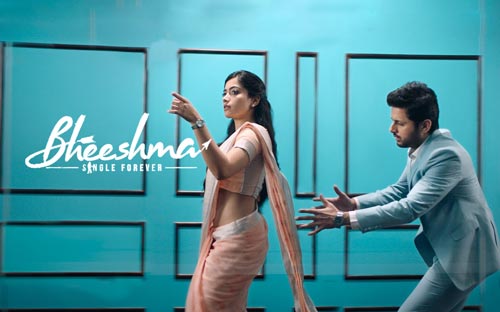 Bheeshma (2020) Telugu movie has been released, and you can book a ticket and watch it at a cinema.
Also, you can watch Bheeshma full movie online once it is released by the publisher. But to protect the movie copyright, it is better to download movies through legal video sites.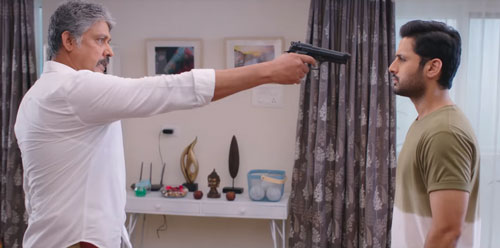 Plus, there are many good movie sites and apps. But you may not be happy with your Android phone full of various video apps.
What if a video app that features all the legal movie sites?
For example, InsTube.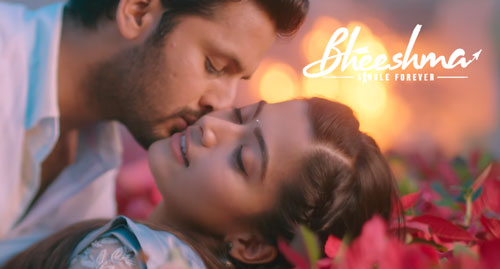 It integrates most of the popular video sites in a browser so that it is available to log in the sites in one place.
Then, you can save your Android storage and enjoy the Bheeshma trailers, songs or movies.
Fast download this all-in-one solution via the button:

As we all know, there are threats of movie leaked online on torrent sites. Don't refer to Bheeshma Telugu Full Movie Download from any copyright infringement sites.
Also, there are the search engines full of results with keywords like Bheeshma movie HD 720p download, watch Bheeshma full movie online, Bheeshma full movie download in Telugu, and more.
But we still recommend you watch the movie at a local theatre or download it from sites with the copyright. If we do not download leaked movies, then piracy sites may gradually decrease the latest Bheeshma movie download.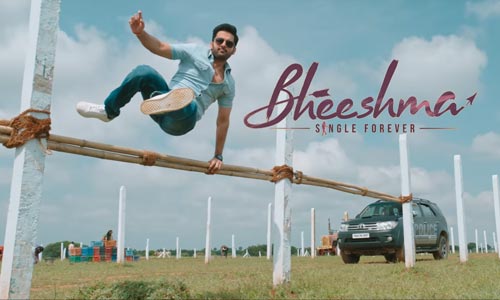 That's it.
This is all about Bheeshma Movie.
Share with your friends on Facebook if you like this post.
Read More: