Do you like scary movies? Actually, the attitudes and affections towards scary movies vary from person to person. Some people never watch scary movies in their life while some love it to the most.
As to the former, they may never understand what makes scary movies so attractive.
This kind of movie has so many features that separate it from all other genres of film. Such as the dark environment and scary places. Image this, you sit in a dark theater, or a dark living room, and watch all those scary, creepy things alone.
It really scares some people. However, as to those fans of scary movies, they are indispensable and irreplaceable.
So, what are some good scary movies to watch?
Have you already seen the best scary movies on Netflix?
Some Good Scary Movies to Watch on Netflix
1. Interview with the Vampire (1994)
The epic life story of a vampire, who experiences love, betrayal, loneliness, and hunger. The story is based on the 1976 novel Interview with the Vampire by Anne Rice, and starring Tom Cruise and Brad Pitt.
A plantation owner Louis, who lost his wife and child, accepts the offer of vampire Lestat to turn himself into a vampire. They drink deeply of the arteries of helpless mortals and ponder the meaning of their existence. For those who may not be able to overlook the vampiric content, never miss this film.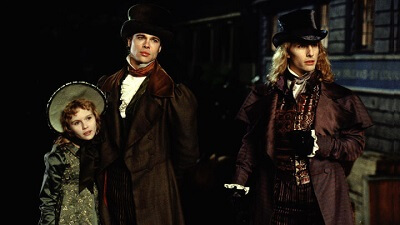 2. A Dark Song (2016)
It is an Irish independent horror film, which is about a damaged occultist and a determined young woman who lost her son and desperately wants him back. They risk their lives and souls to perform a dangerous ritual that will promise them what they want.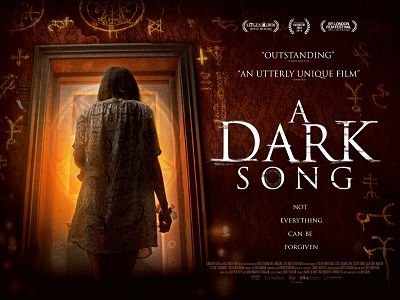 3. The Babysitter (2017)
The Babysitter is a 2017 American teen horror-comedy film. Cole (Judah Lewis) got a crush on his babysitter who he stays alone with when his parents are out of the town, but late Cole finds that she's actually a cold-blooded killer who's in league with the Devil. Now, he must evade those killers who will try every effort to stop Cole from spilling their dark secret.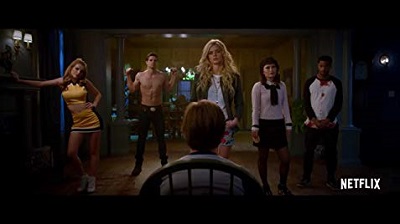 4. The Conjuring (2013)
The Conjuring is a 2013 American supernatural horror film directed by James Wan. Set in 1971, the film follows Ed (Patrick Wilson) and Lorraine Warren (Vera Farmiga), a married pair of paranormal investigators. They work to help a family terrorized by a dark presence in their farmhouse. The unsettling atmosphere and great direction in The Conjuring build up to every scare.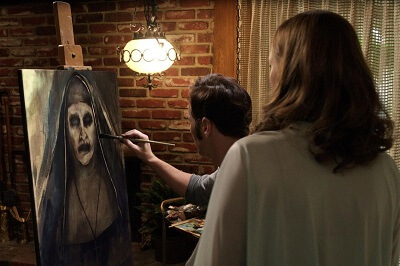 5. Veronica (2017)
It is a 2017 Spanish horror film which follows a teenager named Veronica (Sandra Escacena). She played Ouija with two classmates and after that she finds herself besieged by an evil supernatural force. The film is loosely based on a true story from the 1991 Vallecas case.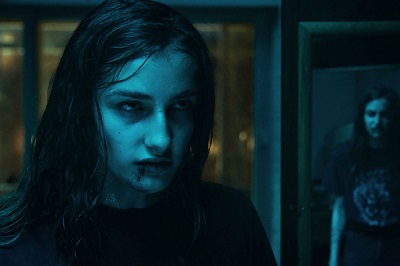 6. Oculus (2013)
Oculus is a 2013 American supernatural horror film written, edited and directed by Mike Flanagan. The atmosphere built by Flanagan in this film is great. It is a story about Tim and his sister Kaylie. Kaylie believes that the death of his parents is caused by a mirror which was supposed to have evil power. She persuades Tim to join her and spend the night with the mirror in their childhood room.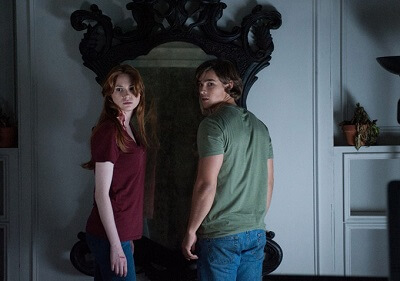 7. The Babadook (2014)
The Babadook is a 2014 Australian supernatural psychological horror film. The woman suffers from the sudden death of her husband. One day, she and her son read a strange book about the 'Babadook' monster that lurks in the house. She battles with her son's fear of the monster, but soon discovers a sinister presence all around her.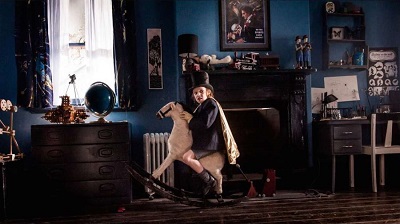 8. Seven (1995)
It's technically a crime thriller! The film was nominated for Best Film Editing at the 68th Academy Awards. It tells the story of two detectives, a rookie and a veteran. They hunt a serial killer who uses the seven deadly sins as his motives.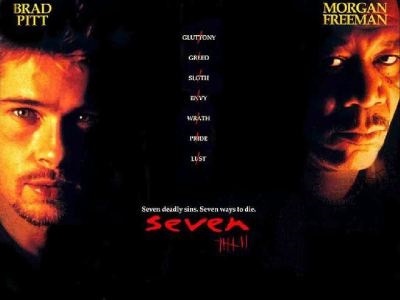 The App Like Netflix to Watch Scary Movies
Netflix is a great site for audiences to stream scary movies. However, there can be some movies which can't be found there. Furthermore, Netflix requires users to subscribe to watch and download its movies.
Actually, just like there are many good scary movies to watch, there are also many good websites like Netflix to enjoy those movies.
When one chooses a website or an app to watch videos, they consider many factors.
For example, audiences have a tendency to choose the site which is free and the site where they can find the movies they want. Someone prefers to sites which support video download, even HD video download sometimes.
Considering all these factors, it is not that easy to find the appropriate one.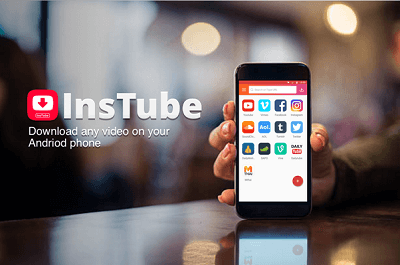 Now, InsTube is such an app that it satisfies all those needs. InsTube is a YouTube video and music downloader, but, in fact, it is not limited to YouTube videos download.
Movies Download for Free from 100+ sites.
Lock videos to protect privacy.
10x faster speed.
If you have the need to watch scary movies with InsTube, simple click the button below to download this app.

Turn to how to install InsTube when you encounter troubles. those who have apps like Uptodown in their device can also download InsTube from those app stores directly.
Enjoy your scary movies now.
Read more: