People all like to watch movies for free.
There are also a large number of apps and websites where you can watch movie online for free.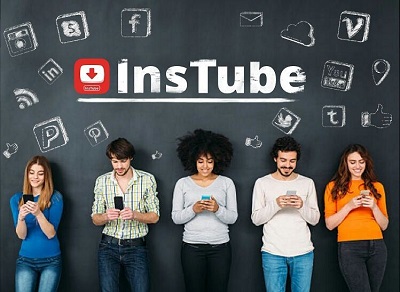 In this article, we'll introduce the 12 best apps or websites for you to watch free Hollywood blockbusters.
InsTube is a great app where you can watch and download tons of Hollywood movies, Bollywood movies, Punjabi movies, etc.
You can watch Hollywood movies from 40+ sites, including YouTube, IMDb, Dailymotion, Hotstar, Vimeo etc.
Get InsTube video downloader app directly via the button below:

On InsTube, users can watch movies in HD format and there is a built-in locker in this app to protect the privacy.
Others can't reach the locked movies without entering the passwords you have set for it.
If you like to save movies to your device, InsTube is the best choice, because the video downloader app support over 100 sites.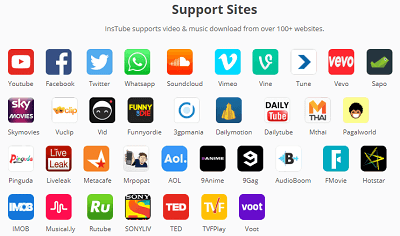 You can download with multiple network connections.
Therefore, the download process can be finished within seconds.
2. YouTube
There is no doubt that when it comes to video and music website, YouTube comes to people's mind.
There are a large collection of movies and music uploaded by YouTubers.
If you want to stream Hollywood movies for free, this is your best choice.
Youtube is smart enough that it can automatically adjust the video quality based on your internet speed.
I promise you'll like the experience of stream videos on this site.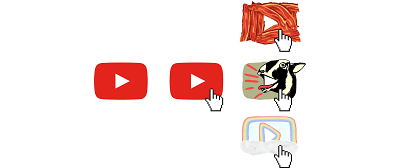 YouTube is absolutely free, but considering the copyright concern, you can't download video & music from it.
3. Sony Crackle
Sony Crackle is legal streaming platform offered by Sony Pictures Limited.
You can find a lot of uncut and unedited Hollywood movies on this site.
There is no limit to how much you can watch across all your devices and you can binge all you want, wherever you want.
Sony Crackle is available on all the most popular devices such as Android, Xbox, Apple TV, iPhone, etc.
Sony Crackle replaced the previous name Crackle on January 14, 2018.
Users must create an account to stream Hollywood movies on this site.
After that, you can enjoy them in three languages: English, Spanish and Portuguese.
Sony Crackle is now available in 21 countries.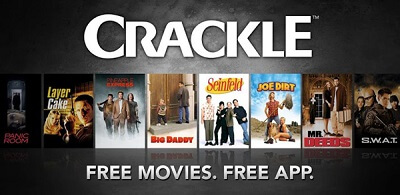 4. Putlocker Mix
Putlocker Mix is a good website to watch Hollywood movies.
You can also find them dubbed in Hindi quite often here.
Putlocker Mix allows users to watch and download movies and TV shows for free and there is no sign-up required.
Users can stream digital content in high definition from their large catalog of Hollywood and Bollywood films.
5. Fmovies
Fmovies is one of the most popular websites to watch Hollywood movies.
This large platform provides many video resources.
You can stream the newest movies here and the quality is also good.
Moreover, users are allowed to download HD movies and subtitles any time you like for offline viewing there.
Fmovies is also free, and there is no registration required.
You have many ways to browse for what you are looking for! Best of all, you don't have to remember a password!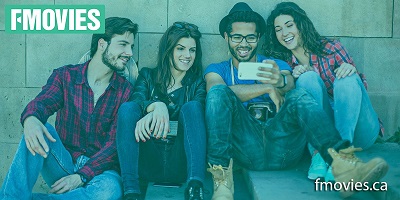 6. Popcornflix
Popcornflix ranks as one of the best websites to watch free movies.
Because it is easy to use and there is no signup required.
All you need to do is to visit the website and search for the movie that you want to play and click on the play button.
In addition to full-length independent movies, Popcornflix features original content including web series and film school originals.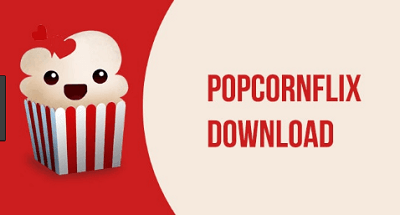 7. Hulu
Hulu was one of the first portals which started providing streaming movies online.
There is a huge collection of movies available on Hulu. It includes almost all genres like action, romance, thriller, Drama, etc.
You can enjoy Hollywood movies in HD quality with almost no advertisements.
Hulu would remind you of the movies that are about to release.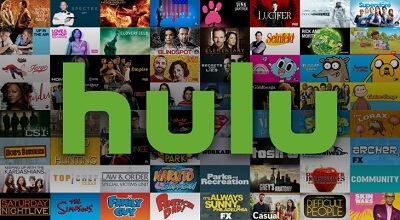 There is also some limitation.
For example,
You can only enjoy its service for free for one month and then you need to purchase a subscription.
8. Hotstar
Hotstar is India's largest premium streaming platform with a variety of movies in different languages.
Although it is mainly popular in Indian areas, you can still find a large number of Hollywood movies on this site.
Its video categories are also abundant.
It not only has a wide range of movies and TV series but also offers live cricket telecasts and highlights.
As we can say, this app is pretty much up to date with the latest trends.
Hotstar is available on Android, iOS and Apple TV platforms.
9. Viewster
Viewster allows its users to watch movies from all across the globe for absolutely free.
As to those movies, it licensed a collection of more than 12,000 titles, including:
Anime, documentary film, classics, comedy and independent films, etc.
The number of available titles may vary from country to country.
It is one of the best websites to watch free movies.
10. ShowBox App
Showbox has become the trend these days.
Many websites require users to subscribe to watch or download movies, but ShowBox is totally free.
The contents are updated from time to time.
You can find almost all the Bollywood movies on this app, and you can enjoy them in full HD format without paying a penny.
It is really awesome.
It should be noted that although many people prefer to watch free movies in places like InsTube, some paid websites like Amazon Prime and Netflix are also great.
Therefore, we'll make a brief introduction of this two websites too.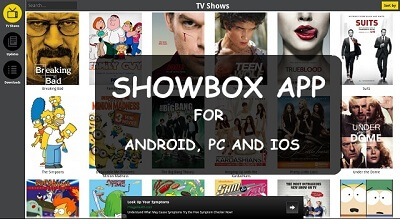 11. Amazon Prime
There are many original movies and TV series on Amazon Prime, and plenty of other movies available for rent or purchase.
You can download for offline viewing as well.
It may not provide as many videos as Netflix, but there are many interesting contents.
Amazon Prime is also a music library.
It has a collection of over 2 million songs which you can stream and download for free, and there are no ads.
Amazon Prime is a paid subscription service offered by Amazon.
It is not free.
Read more:
12. Netflix
Netflix is absolutely another site that comes into one's mind when it comes to stream Hollywood movies.
It is one of the best websites to watch free movies.
On this platform, which is faced to over 190 countries, you can find tons of movies, TV series, videos etc.
Netflix updates its content constantly and it will push videos according to your taste.
Netflix has been something of a pioneer in increasing sound and video quality.
It now offers an awful lot of 1080p content with surround sound and there are also 3D films for compatible devices.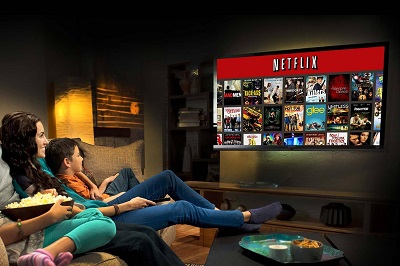 Now you have known the top 12 apps or websites to watch free movies.
You can download one of the apps to your device and start to enjoy your loving Hollywood movies.
Of course, not any one website can contain all the movies you want to see.
Thus InsTube, which supports over 40 sites, becomes a great choice, since you can find a combination of movies from all those sites.
Read More:
You can get InsTube here to enjoy your loving movies for free.
Have a good day.