Do you want to watch the new Hindi movie Kedarnath?
Have you heard the news that Kedarnath movie was in troubled waters before it was released?
As a romantic drama film, Kedarnath is set against the backdrop of the devastating 2013 Uttarakhand floods.
The makers of Kedarnath reproduced the history by using real footages of the destructive floods.
Anyway, you will know if Kedarnath movie is real after you watch it.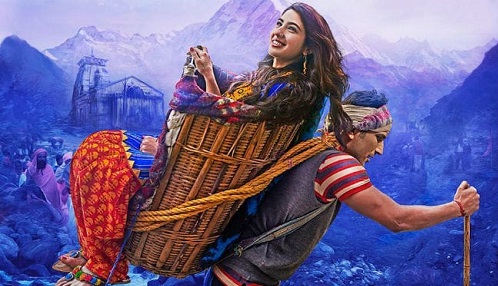 Kedarnath Information
Running time: 116 minutes
Genre: Drama, Romance
Release date: 7 December 2018
Language: Hindi
Director: Abhishek Kapoor
Writer: Abhishek Kapoor, Kanika Dhillon
Stars: Sushant Singh Rajput, Sara Ali Khan
Movie Song: "Namo Namo" is one of Kedarnath movie songs. It is a peaceful and beautiful song.
Enjoy this song:
Kedarnath Movie Plot
Kedarnath is based on the devasting Uttarakhand floods of 2013.
A Hindi girl Mukku takes a pilgrimage to the historic Kedarnath Temple in the Uttarakhand mountains.
Then she meets a Muslim boy Mansoor who becomes her guide. She falls in love with the humble boy along the journey.
As they grow closer, will the couple break with tradition?
When the 2013 Uttarakhand floods wrecked the region, what will happen to them?
Will the couple survive from the calamity?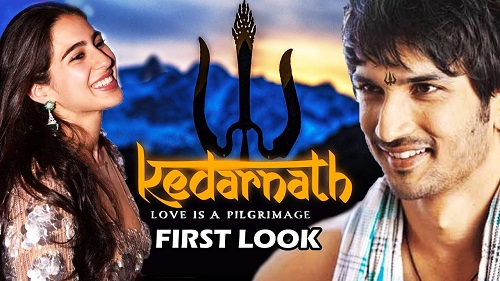 Kedarnath Movie Cast
Cast: Sushant Singh Rajput as Mansoor, Sara Ali Khan as Mukku, Nitish Bharadwaj, Alka Amin, Sonail Sachdev, Pooja Gor, Nishant Dahiya
Sara Ali Khan is the daughter of Saif Ali Khan and Amrita Singh.
She played the female lead and made her movie debut in Kedarnath.
As Bollywood newbie, her stellar performance garnered her a lot of appreciation.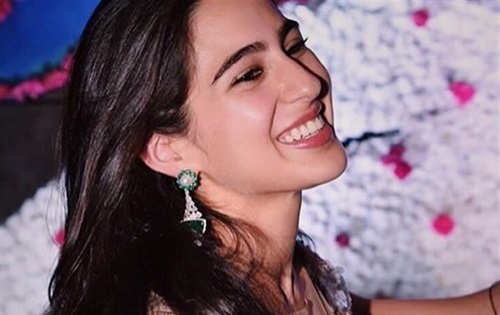 Sushant Singh Rajput is a film actor and dancer.
He made his Bollywood debut with Abhishek Kapoor's Kai Po Che (2013). He received critical acclaim in that drama.
He played the male lead in Kedarnath, the cinephiles will have great expectations.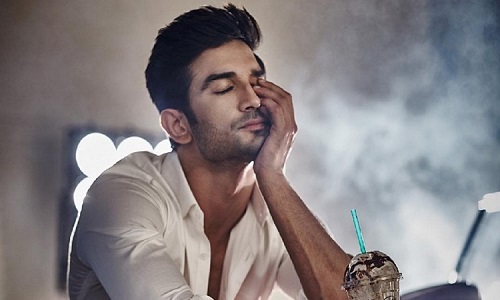 Here is Kedarnath movie trailer:
Will Kedarnath movie be the Indian version of the Titanic?
It is said that the film shows a kissing scene at Kedarnath.
It is not acceptable at the religious site of Hindus. We don't know if the controversial scenes in Kedarnath will be deleted until we watch the full movie.
Are you looking forward to watching Kedarnath movie now?
If you want to watch Kedarnath full movie, please stay tuned for this post.
We will share Kedarnath full movie link here as soon as possible.
Explore More Hindi Movies on InsTube
Bollywood movies are becoming more and more popular around the world.
In recent years, Bollywood is striving for innovation, these movies are a mixture of many things such as action, comedy, romance and so on.
These critically acclaimed movies are artistic, original and entertaining, such as Hindi Medium, 3 Idiots.
If you are looking for a powerful video downloader to watch the latest Hindi movies on your Android device, InsTube is highly recommended.
With intuitive interface, it is free and easy to use.
It supports over 100 popular websites such as YouTube, Voot, Vevo, Hotstar.

Without malware and virus threats, you can use InsTube safely.
Besides, the downloading speed is fast, and then you can download high definition movies.
Go ahead and explore some amazing Bollywood movies on InsTube.
Now start to install InsTube and download Kedarnath full movie.
If you have any question about InsTube, contact support@instube.com please.