Three Squirrels puzzle game has been published by VooVoo Game on the official Google Play website and other popular Android app stores like APKPure.com.
From the game description, Three Squirrels is a cube blast and puzzle game for Android mobile device.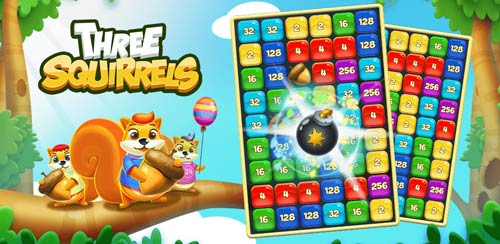 As a cube pop game, Three Squirrels combines numeral cubes, mathematical laws and prop tactics with the classic cube sweeping, bringing players new ways to play.
In Three Squirrels, your task is to blast and remove a specified number of cubes and get acorns. And you need to pay attention to the cubes with colors and number regularities.
Swap and pop those blocks. The more cubes in the same color you blast, the more coin rewards you will get, like what the squirrels do in their acorn collecting.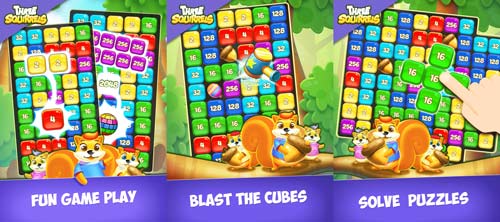 There are over 1000 stages in Three Squirrels casual game. As you level up, the game difficulties will gradually increase. Players will need to finish the puzzle as tactically as possible within limited moves.
So, to some degree, this game is a test to your mathematical capacity and strategy development.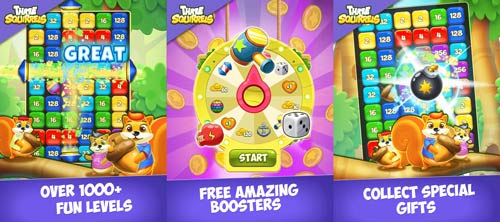 Plus, Three Squirrels offers various game boosters for you to collect or use, like bombs, rockets, disco balls and more. Also, after challenging certain stages, players will win a secret chest with a high score. If you make good use of the items, it will be easy to level up in the next stages.
Frankly, you may not have experienced any puzzle games like Three Squirrels, which comes with a novelty in both play and fun.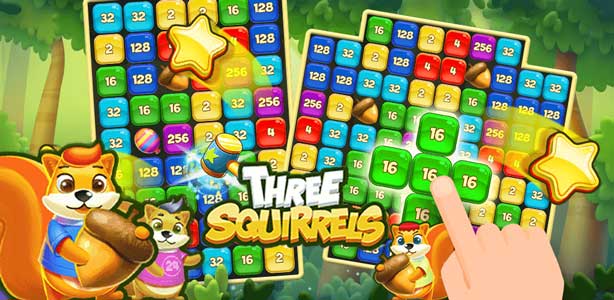 Three Squirrels puzzle game for Android has been on Google Play now, click here to download the puzzle game app and start your adventure.