Disney Animation officially released the latest Frozen 2 Trailer this summer.
With the eye-catching scene, Frozen 2 official trailer reveals us the main plotline of the movie.
Now, let's have a look at everything you need to know in Frozen 2: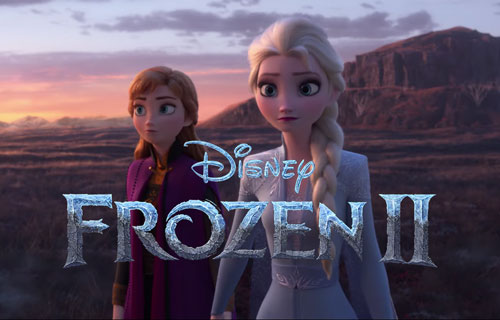 Here's a quick view of this post:
Latest Frozen 2 Trailer (2019)
The long-awaited Frozen sequel released its official trailer for Frozen 2 on June 11, 2019.
Check out Frozen 2 official trailer:
Early in this February, Disney has released a preview of Frozen 2.
And the trailer video on YouTube became the most animated trailer ever viewed within 24 hours after its release.
Published yesterday, the latest teaser ranked #4 on YouTube Trending. Frozen 2 teaser leaves suspense to us, driving the film fans to reveal the answer to the riddle.
So, what about the Frozen 2 release date?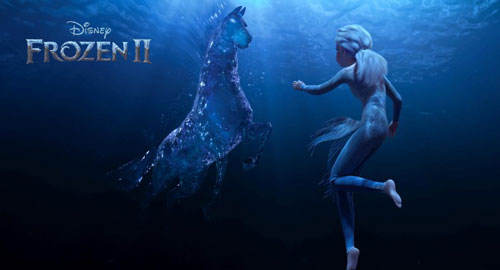 When Will Frozen 2 Full Movie Release?
The Disney franchise was initially set to hit the screen on November 27, 2019. But now Disney announced a release date movement to November 22.
But, interestingly, IMDb has listed the release date of the sequel.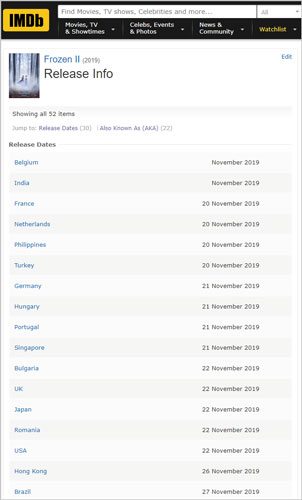 And we have the earliest Frozen 2 release date on Nov. 20 in France.
As for India, the site did not tell exact release date, only meaning to arrive in November.
What Is Frozen 2 About?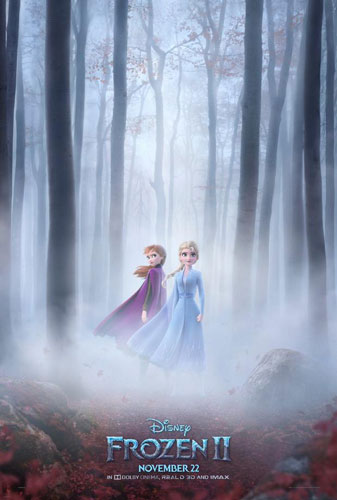 This time, Elsa and Anna will go on a dangerous but remarkable journey across Arendelle to North, along with Olaf, Kristoff and Sven.
In the latest teaser, it seems that the elf elder, Grandpa Pabbie, says to Elsa,
"The past is not what it seems. You must find the truth. Go to North, across the enchanted lands and into the unknown. But be careful."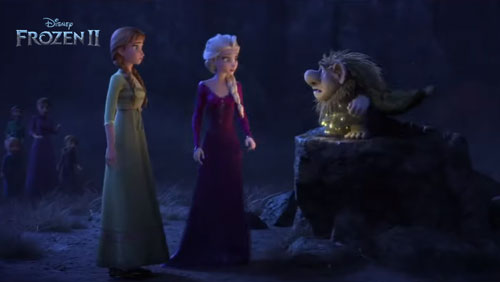 Then he tells Anna,
"We have always feared that Elsa's powers were too much for this world. Now, we must hope they are enough."
What should Elsa resist?
And what will the danger be ahead?
According to the trailer, the ocean will be an important scene in Frozen 2 full movie.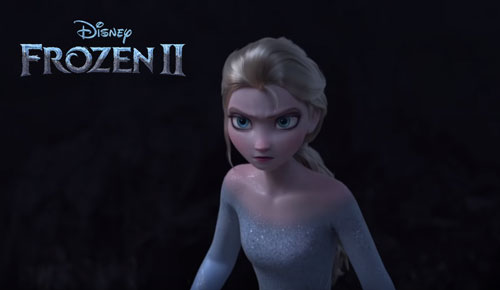 From Elsa's anxious facial expressions, we may speculate it a rescue mission. But we do not know the one Elsa is going to rescue.
And in retrospect of Frozen (2013), in which Elsa's parents' ship was wrecked in the sea, we guess that she might be looking for her parents.
Likely, she might be to save others or to escape from plight.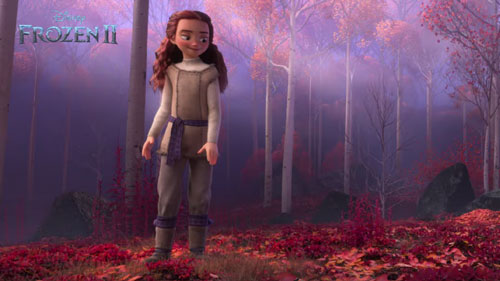 Also, there will be a new character with magic in Frozen 2, according to the first trailer.
A new girl-look appears and raises speculation about the relationship between Elsa and her.
Will Frozen 2 full movie be a film in the LGBT theme?
Let's wait for the film this fall.
Frozen 2 Cast
After a lapse of five years, Disney will bring the Frozen sequel to audiences.
It is not known whether the franchise will continue the high level of Frozen (2013). After all, Frozen has won the overwhelming global box office champion in animation history.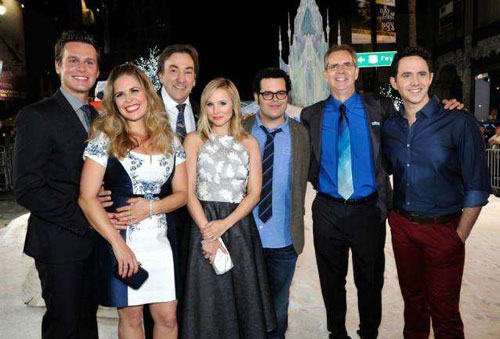 But it is reported that the staff are still from the Academy Award-winning team, exactly the same as that of Frozen.
So, this makes cinephiles psyched about the upcoming film.
Main Staff of Frozen II Team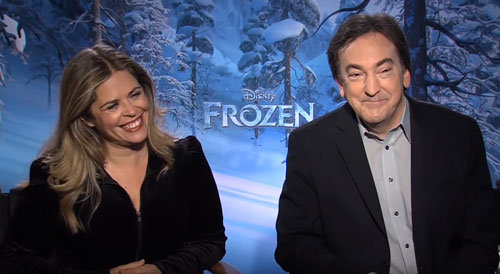 According to the details released by Disney, the production team of Frozen 2 returned to the second film.
Directors: Jennifer Lee and Chris Buck
Producer: Peter Del Vecho
Songwriters: Kristen Anderson-Lopez and Robert Lopez
Main Cast of Frozen 2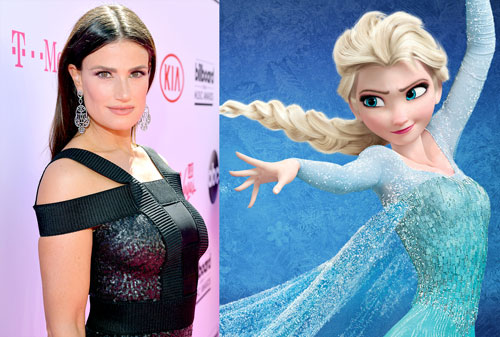 We have voices of the following cast:
Idina Menzel - Elsa
Kristen Bell - Anna
Jonathan Groff - Kristoff
Josh Gad - Olaf
Santino Fontana - Hans
Frozen 2 Songs
The Oscar-winning song "Let It Go" is popular all over the world with its lyrics, great style and multi-lingual singing.
Enjoy Frozen song in Hindi:
Along with other excellent soundtracks, Frozen movie album seems to be hard to surpass.
Will Frozen 2 songs surpass the master?
It's not the time to jump to conclusions. But you can keep your eye on the ball.
Though Frozen 2 songs are under wraps, the trailers still offer a glimpse into the movie score.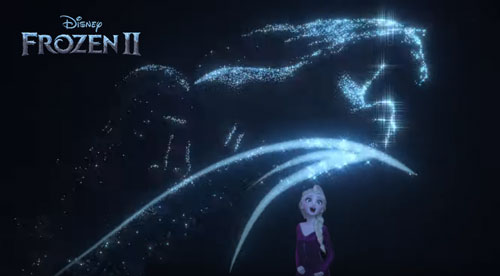 That's to say; you can snap up Frozen 2 songs once they are uploaded as trailers to YouTube. Just convert the music video to MP3.
Where to Download Frozen Songs MP3?
You can use a YouTube video downloader app to obtain Frozen songs MP3 or MP4. Of course, get the soundtracks from the first movie.
Let's take InsTube video downloader app as an example:
Step #1. Download and Install InsTube App
Firstly, you need to install this MP3 music downloader app to your phone. And you can directly download it via:

Step #2. Search Frozen Songs or Paste URL
Type the movie or songs you want and do a search.
For example, input and search "Frozen 2 trailer", "Let it go" or "Frozen 2 full movie download Hindi".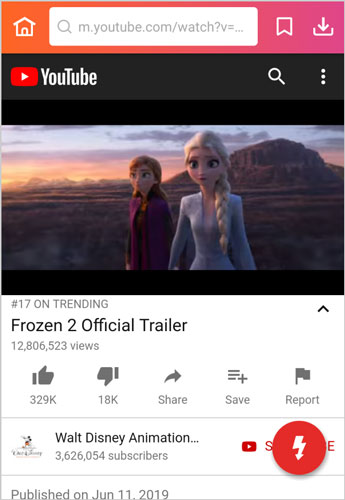 Some sites only provide paid movie or MP3. But here you can paste the URL to get resources.
Step #3. Choose Qualities and Download
Select video or audio quality. For example, "MP3" or "720p (MP4) HD".
Then, click "Fast Download" button.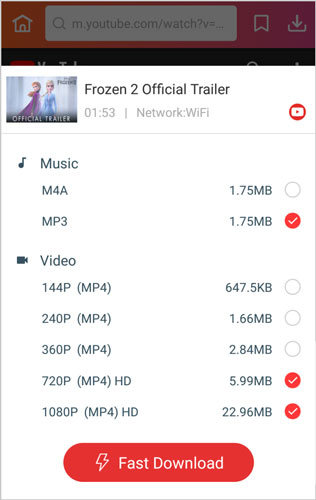 After that, you can check your downloads in "My File".
If you want to make money from InsTube, then you have to log in with a Facebook or Google account.
Share with your friends on Facebook if you like this post.
Note: If the Frozen 2 movie resource links are Not Working, please contact support@instube.com and we will update the resources as soon as possible.