Fmovies is one of the most popular websites to watch online movies.
This large platform provides many video resources.
You can download HD movies and subtitles any time you like for offline viewing there. However, sometimes you can't find the movie you like there.
Do you like to watch movies or TV series on Fmovies?
What do you do if you can't find the movies you like on this website?
In fact, there are many choices which are as good as Fmovies where you can stream movies or TV series online. Now, let's have a look at those sites in detail.
Websites Similar to FMovies for Video Download
InsTube, a free video & music downloader, is one of the best websites like Fmovies to watch movies. I say it is the best alternative since you can find almost all the movies and tv series you like here.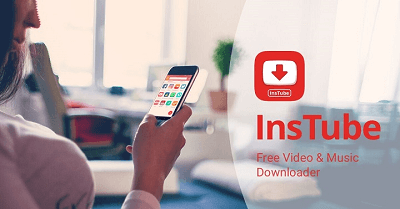 40+ sites supported
InsTube is a place where you can stream and download movies from over 40 sites, like YouTube, Facebook, Vimeo, Dailymotion, Hotstar, Whatsapp, etc.
Considering this, you can find almost all the movies, TV series, music, etc. that you like.
You can find the 40+ sites on the homepage of InsTube.
If those sites can't satisfy you, you can add manually the sites you like. Just tap on the add icon on the homepage and choose the one you want to add.
Video Lock Feature
On InsTube, you can lock your video after the download, and the downloaded video will be kept in "Privacy". One can only see it by entering the passwords you have set for it. It is comparable to a video lock app.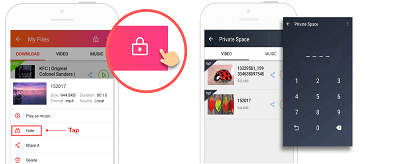 On InsTube, the download will be finished with multiple network connections.
It makes downloading videos & music on InsTube a fast and easy thing. In addition, you can watch and download videos in full HD format.
You can get this video and music downlaoder via the download button below:

Hotstar
If you want to stream movies, especially Hindi movies, Hotstar is the best alternative to Fmovies.
It is India's largest premium streaming platform with a variety of movies in different languages.
Hotstar is available as an application across mobile devices which are on Android, iOS and Apple TV platforms.
You can watch TV shows, movies, sports, news etc. on this platform.
Although it is mainly designed for Indians, you'll like it even if you are a foreigner, since it contains a very large international collection, like many Hollywood movies.
Hotstar is absolutely free and it will help you find most of the movies you like.
Related: How to Download Movies from Hotstar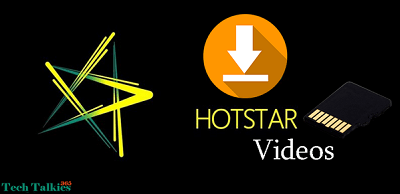 When it comes to stream videos, people always think of Netflix, which supports online streaming of a library of films and television programs.
On this platform, which is faced to over 190 countries, you can find tons of movies, TV series, videos etc. Netflix updates its content constantly and it will push videos according to your taste.
4K HD Movies
Netflix has been something of a pioneer in increasing sound and video quality.
It now offers an awful lot of 1080p content with surround sound, while there are also 3D films for compatible devices and, if you sign up for the more expensive package, 4K video.
There are no ads in Netflix and the interface is clear enough. Try Netflix, an awesome website to stream all kinds of videos.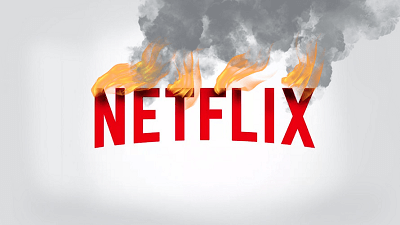 Amazon Prime is a paid subscription service offered by Amazon.
It is your another choice which are as good as Fmovies.
Prime songs
If you need a large music library, Amazon Prime is the right place for you.
It offers a library of millions of songs to its members at no added cost.
Amazon Prime has a collection of over 2 million songs which you can stream and download for free, and there are no ads.
Prime videos
There are many original movies and TV series, and plenty of other movies available for rent or purchase.
You can download for offline viewing as well. It may not provide as many videos as Netflix, but there are many interesting contents.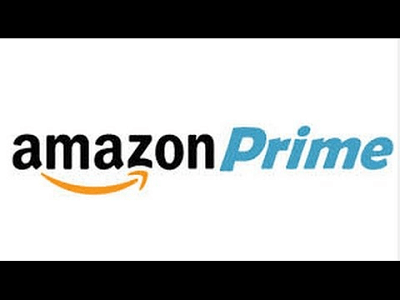 ShowBox App
Showbox, the same as Fmovies, has become the trend these days. Many websites require users to subscribe to watch or download movies, but ShowBox, like InsTube, is totally free. The contents are updated from time to time.
You can find almost all the movies on this app, and you can enjoy them in full HD format without paying a penny. It is awesome, isn't it?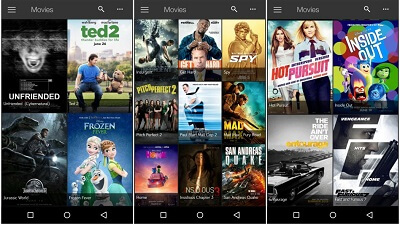 If you are looking for an app to stream or download videos, the ones we mentioned above are all your great choices.
InsTube is a little different, since it is a video & music downloader.
In a time when the market is overflowed with downloaders, picking a good one where you can stream and download tons of resources requires some tricks.
Read the post below to see some tricks about how to select a downloader.
5 Tricks of Finding a Perfect Video Downloader
Now, apart from Fmovies, you have more choices to watch videos. Get one of them and start to enjoy your loving videos.
Read more: